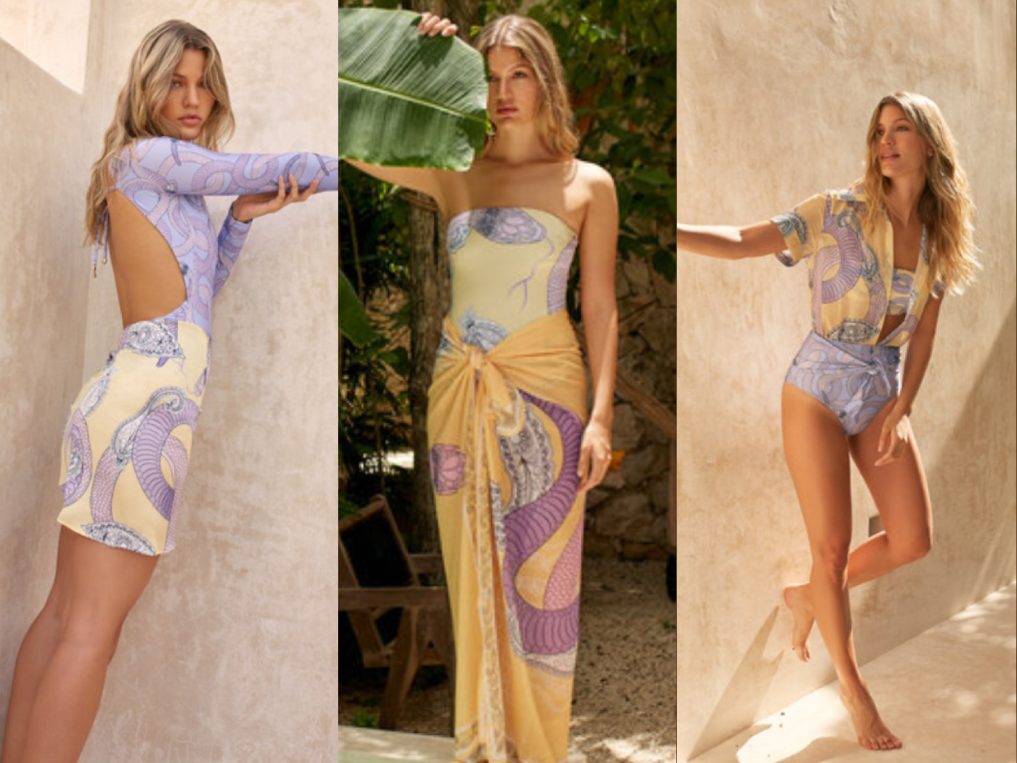 The simplicity of the design of the Mola Mola Resort 2022 collection is interesting. The creative patterns of the fabric used and the way they are designed into Beautiful beach collections is one of the things we love about Mola Mola.
Read also: Look Book: Louis Vuitton Cruise 2022 Ready To Wear Collection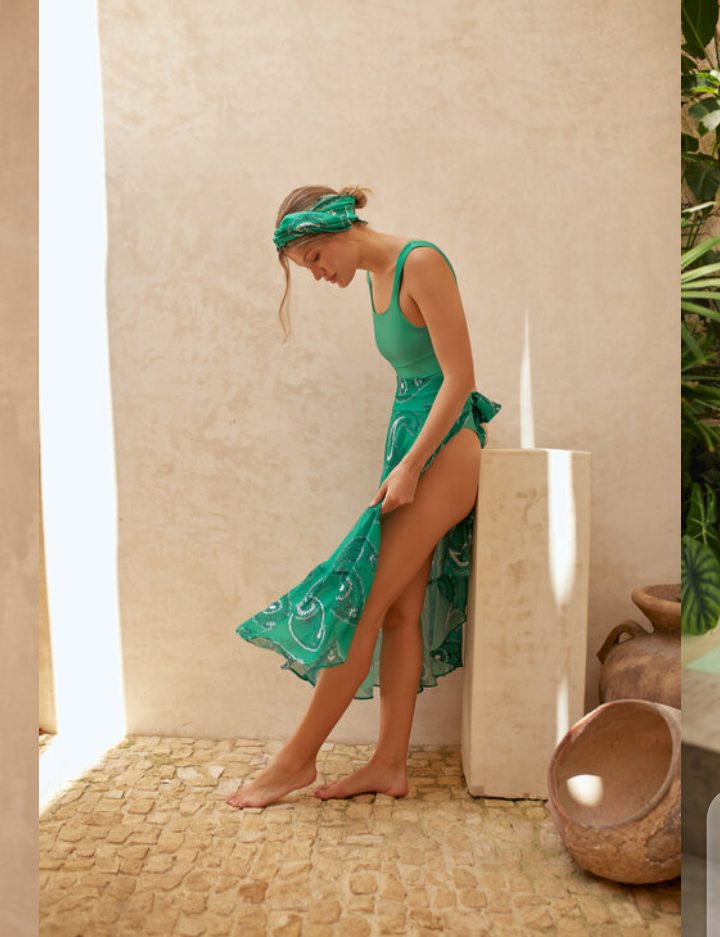 The collection involves different outfits designed for vacation and beachwear. Among these outfits include swimsuits.
Read also: Look Book: Alexander McQueen 2022 Resort Collection
One of the outfits that caught our attention in the collection is the lilac and yellow patterned backless mini dress. The pattern of the outfit is very attractive and the color matches well with the design. The long sleeve design of the outfit also adds some beauty and uniqueness to it.
Photo credit: Danielle juliao