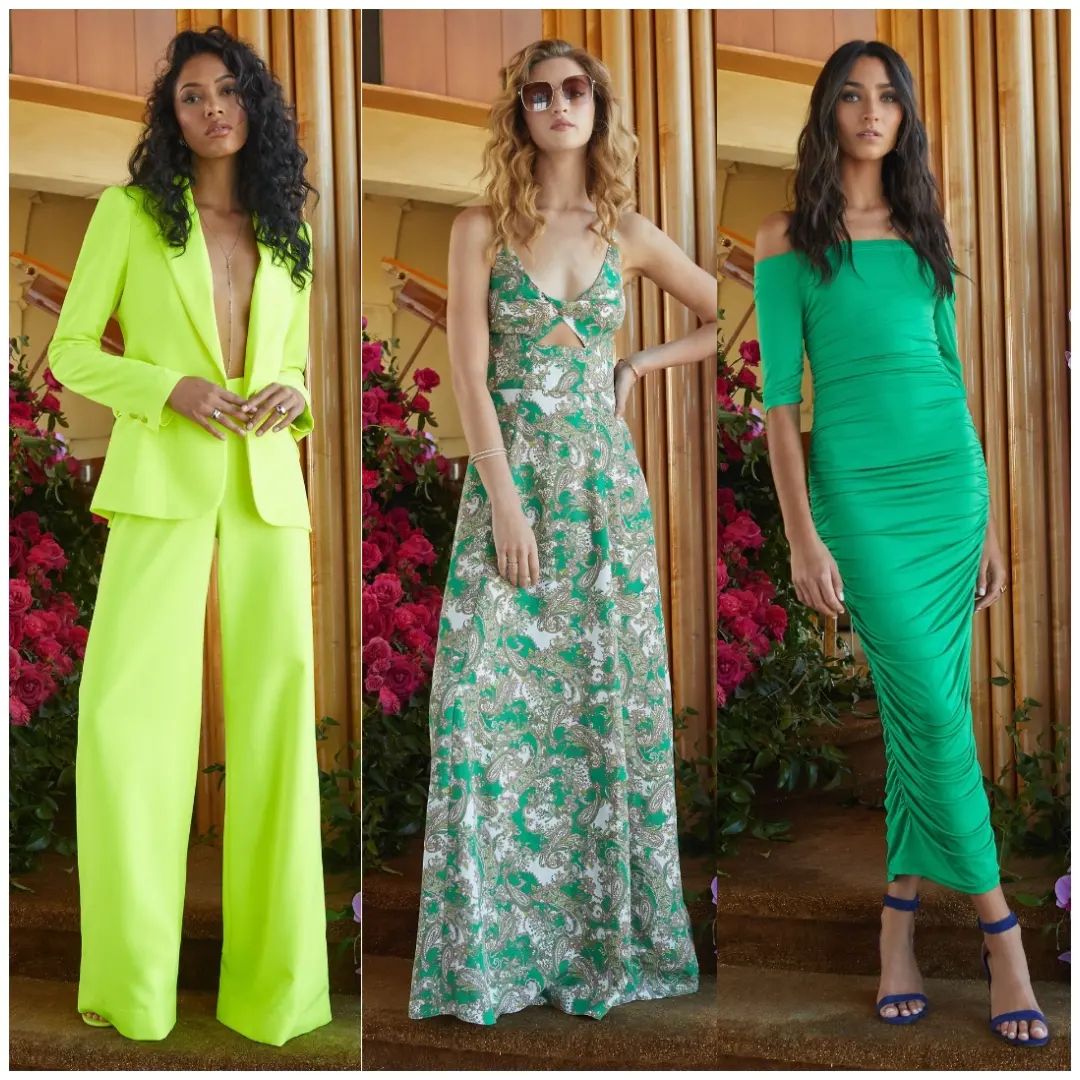 L'Agence Spring Summer 2023 collection was the true definition of classy as the fashion house released designs which can be worn for every occasion; parties, wedding, office meetings and dates.
Putting their loyal customers at heart when producing this beautiful design is one thing a real fashion mogul does and that exactly what we observed!
Read Also: Paula Raia Fall Winter 2023 collection
Key pieces in the collection include after-dark dresses and long gowns with romantic floral patterns, signature denim contrasted with structured white suits, and bold prints and saturated shades that encapsulate the spirit of spring. The models shone in the luxurious designs of the house, exuding elegance and glamour with each stride.
The Spring Summer 2023 collection is no exception to L'Agence's signature blend of sophistication and sex allure. The selection is both enchanting and elegant, with something for every event, ranging from chic purple slip dresses to structured white suits.
The collection's trademark denim is given new life with innovative shapes and designs, while long gowns with romantic floral prints add a touch of whimsy. L'Agence's Spring Summer 2023 collection has you covered whether you're looking for a statement piece or a daily staple.
Finally, the L'Agence Spring Summer 2023 collection is an exciting combination of the brand's adored signatures and new innovations. The collection embodies the essence of spring and offers a new take on contemporary femininity with its dramatic pop colors, romantic shades of neutrals, bold prints, and saturated shades.
Reads Also: Charles & Ron Spring Summer 2023 Collection
See full collection as compiled by raminez_luxury_fashion;