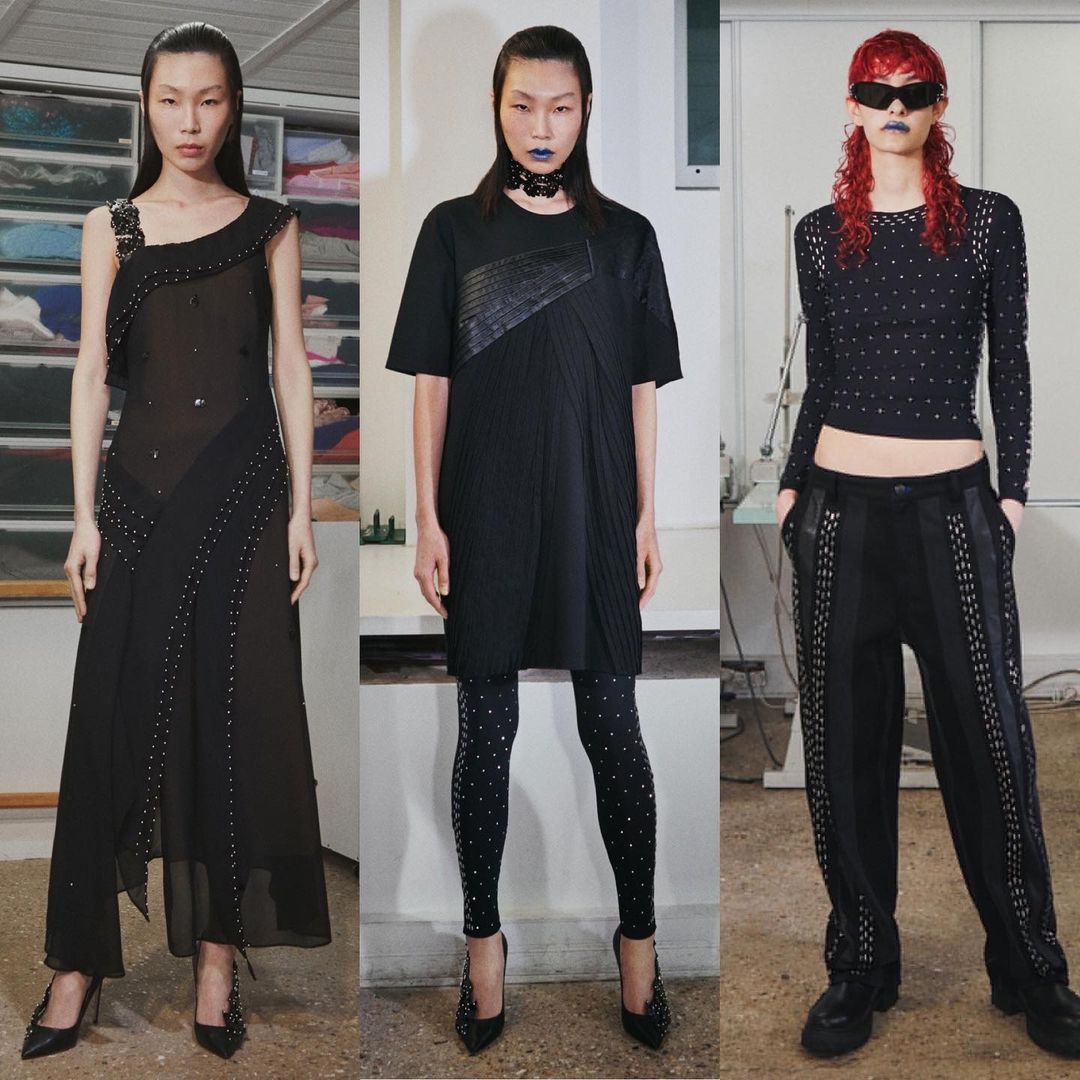 Koche Collection for Paris Fashion Week FW23 Ready To Wear Collection are extremely beautiful; simple but exactly what you need for a warm day out. The color choices are everything we imagined as it has always been made by the fashion house.
Read Also: Victoria Beckham Fall-Winter 2023 Ready To Wear Collection
Kocher concentrated her efforts on pattern making without the distractions of a runway. She enjoys splicing (sometimes unexpected) fabrics together on the diagonal or arranging them like geometric puzzle pieces.
It adds a lot of surface interest to her tracksuits, slip dresses, tops, and skirts, which she adores after working for many years at Maison Lemarié, Chanel's plumassier, or feather maker. The focal point of this collection is an evening cape made of colorful feathers and shredded fabric.
Kocher was mostly working in a lower key, creating pieces with a more casual feel, such as a crystal dotted trench with architectural 1980s-ish shoulders that reappeared throughout the collection, an assortment of easy-wearing knit dresses in varying gauges, and sportswear separates with racing car stripes.
Using her signature splicing technique, she added visual interest to the sweaters. Delicate evening gowns tucked and pleated à la Madame Grès demonstrated her couture training without being fussy or uptight.
Read Also: Nina Ricci Fall-Winter 2023 Ready To Wear Collection
See full collection below;