Creative Director duo, Luke and Lucie Meier gave their all in the production of the spring summer 2023 RTW Collection and I must say it's some very impressive color choice.
Read Also: Alberta Ferretti Pre-fall 2023 Collection
The Meiers have always included craft into their designs, but this collection had a dazzling gloss—the glam factor—instead of the previous collections' earthy sensibility provided by macramé and crochet. The lineup's single print was taken from the L.A. street grid after dark, the turned-on lights creating a graphic pattern.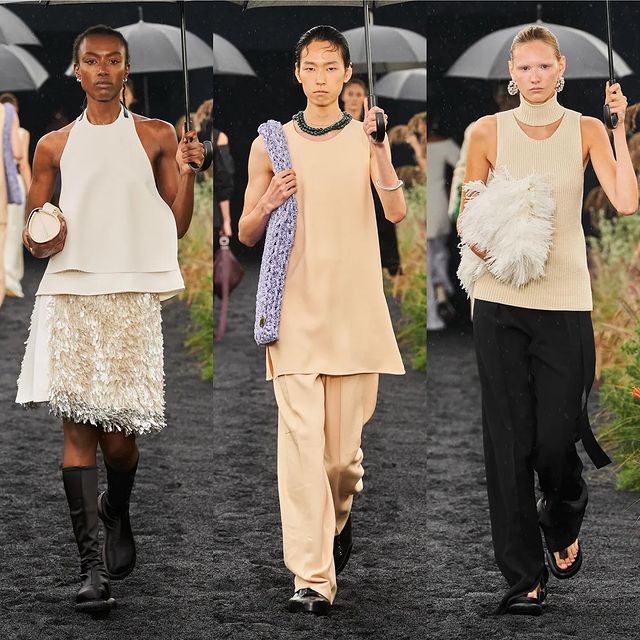 A tank top and midi-kilt were embellished with cloud-shaped mirrors. There were also plenty of feathers, which could be seen decorating a giant clutch that was one of their season's bags, popping out from the hem of a sleeveless cotton dress, and a knit dress composed of thick yarn with baked-in sequins.
The group of closing outfits were the most luxurious; their excesses of sequined knit fringe bounced like jellyfish as the models puffed out.
Read Also: Lookbook: Jil Sander Spring Summer 2022 Ready To Wear Collection
See full collection below;