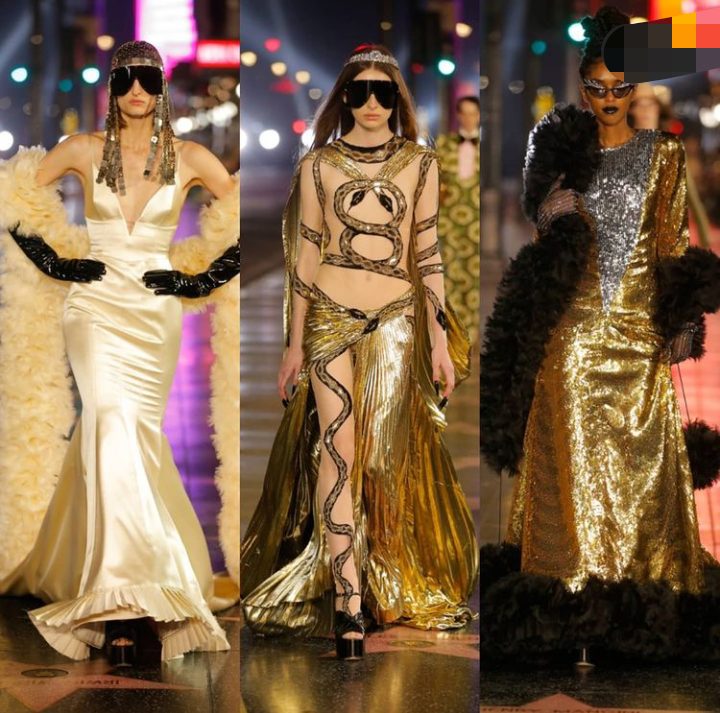 Italian fashion house Gucci recently revealed its 2022 spring summer ready to wear collection to the public. The brand which specializes in handbags, ready-to-wear outfits, footwear, and accessories and make up unveiled it's latest collection in Los Angeles.
The collection which was titled Love parade was designed by Alessandro Michele.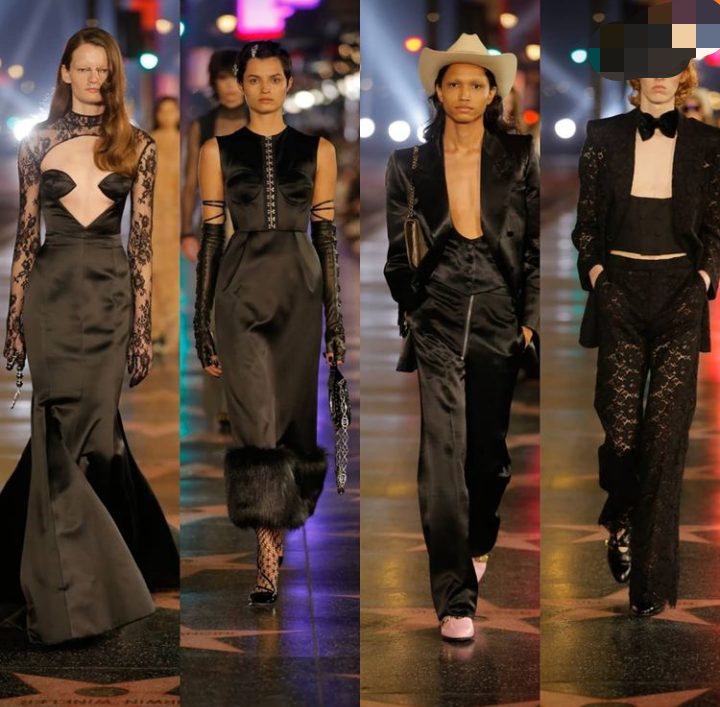 Read also: Lagos Fashion Week: Favorite Looks From KikoRomeo 2022 Spring Summer Collection
The collection was presented along Hollywood Boulevard in Los Angeles.
Lace and lingerie-inspired styles were presented alongside Alessandro's distinctive take on tailoring in a show that explored the many nuances of desire.
Read also: LookBook: Louis Vuitton Spring Summer 2022 Ready To Wear Collection
Tailored pieces in iridescent fabrics, vintage-inspired belt buckles, the Gucci Diana tote embellished with a dragon print, ankle-high shoes with contrasting belts, cowboy hats and geometric eyewear.
The collection explored a wide range of designs including colorful and dazzling ruffled gowns.
Read also: LookBook: Check Out Dolce and Gabbana 2022 Spring Summer Collection
Fur coats styled in different ways were also walked down the runway. Blazers, ready to wear collections for men were also not excluded from the love parade runway collection. Alessandro made a good use of color combinations in his latest collection.
Read also: Paris Haute Couture Fashion Week: Balenciaga Makes Comeback after 50 Yrs
Below are some Gucci's 2022 Spring Summer ready to wear collection: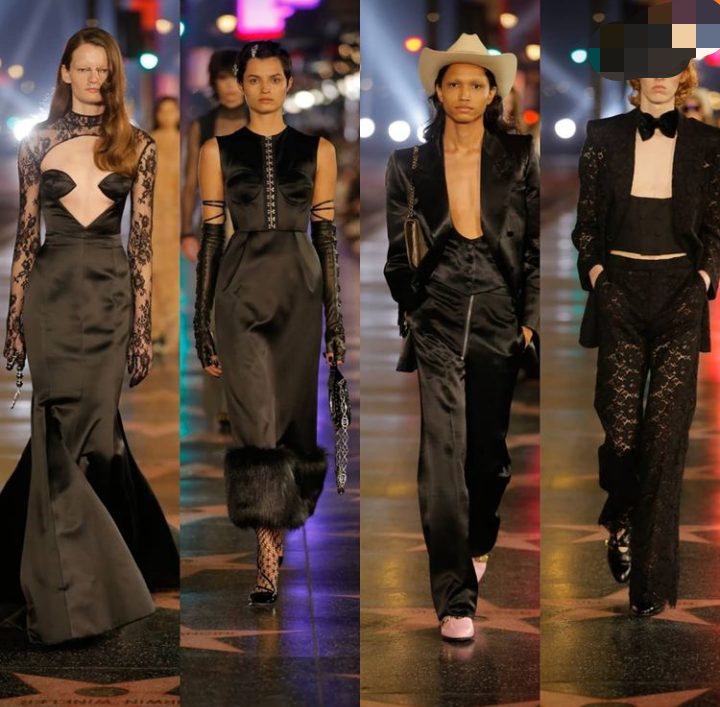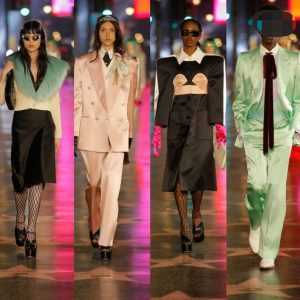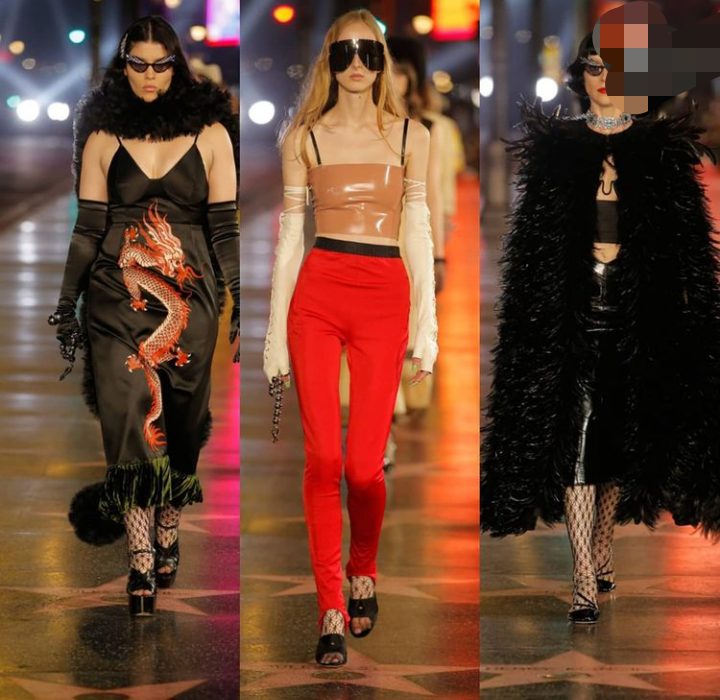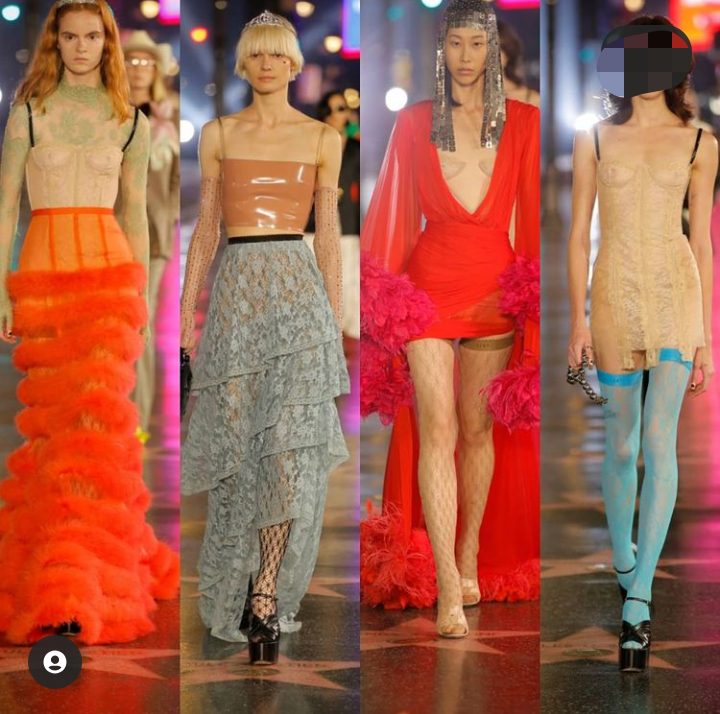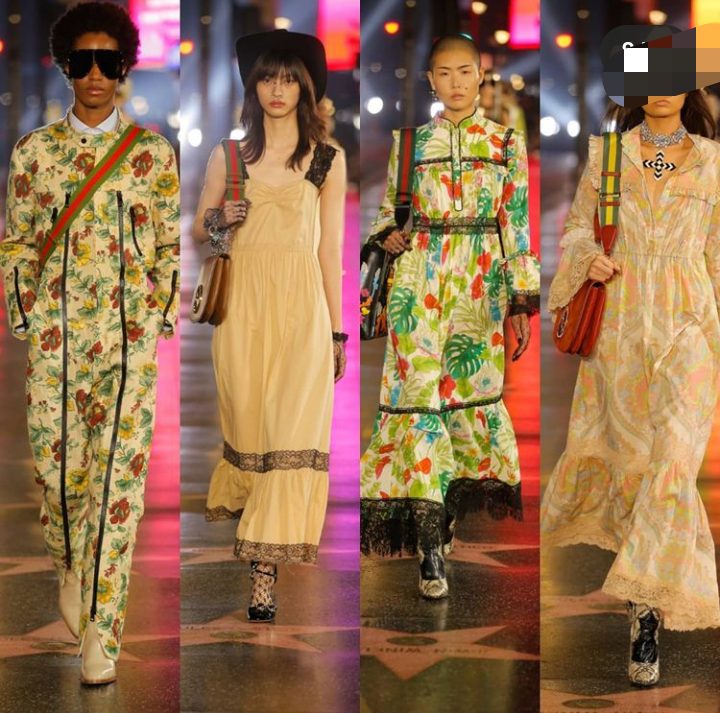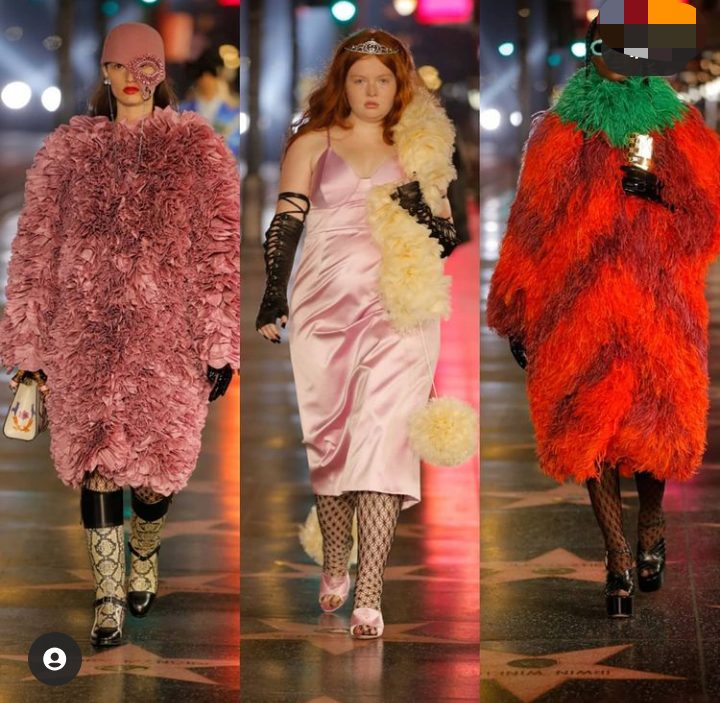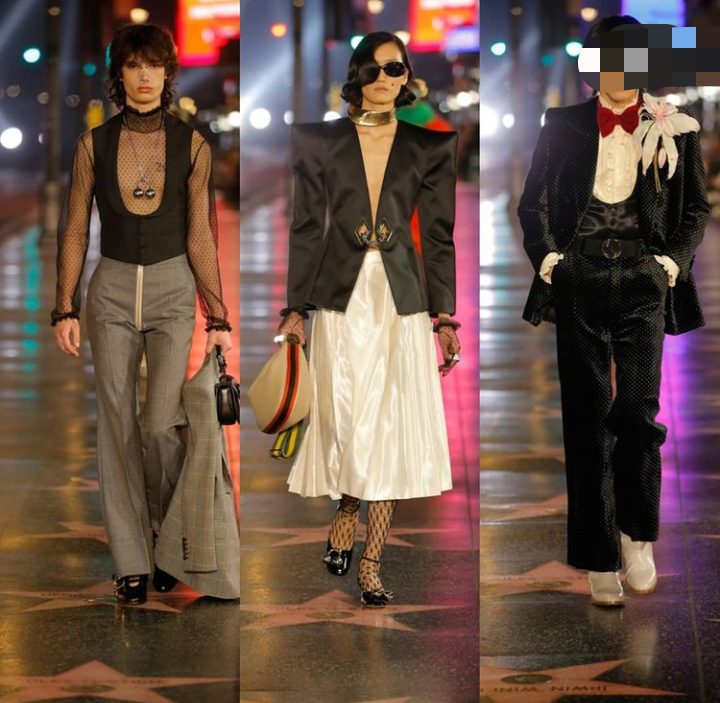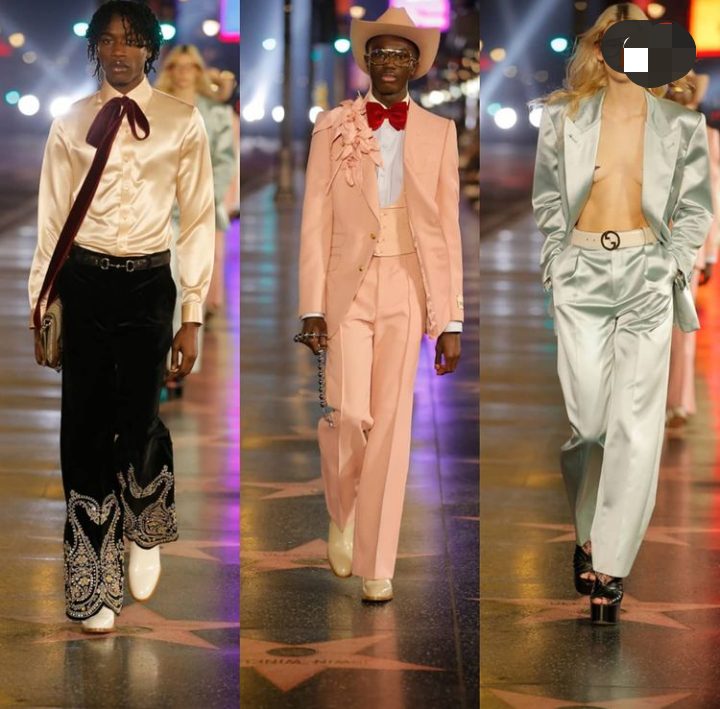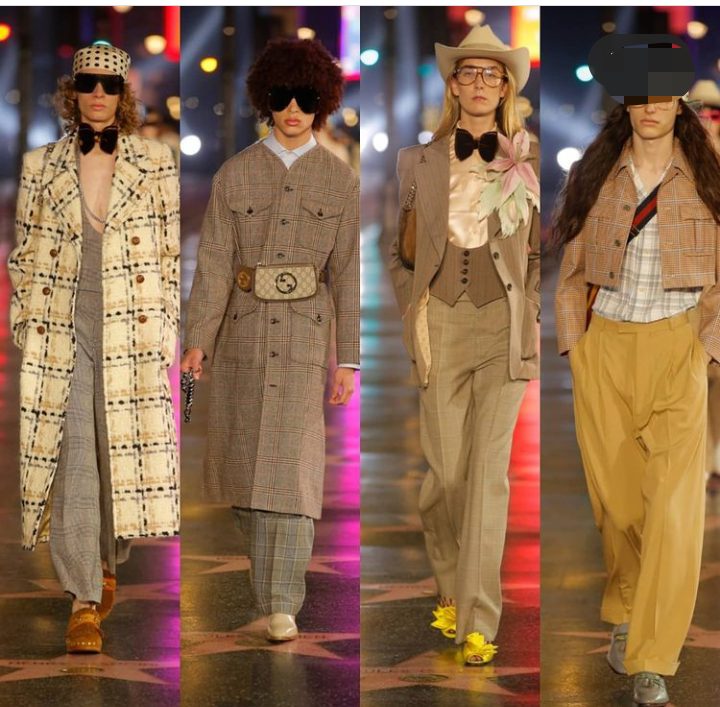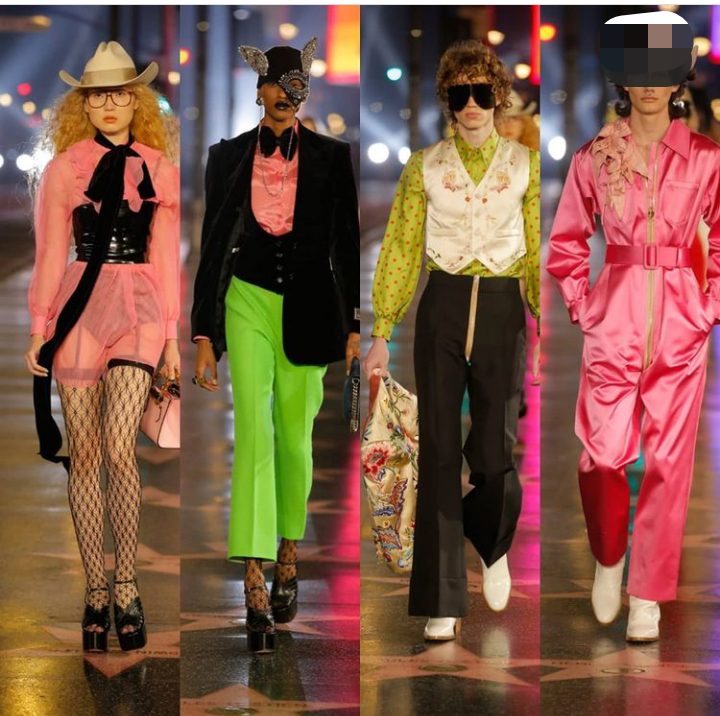 Photo credit: Fashionist styles