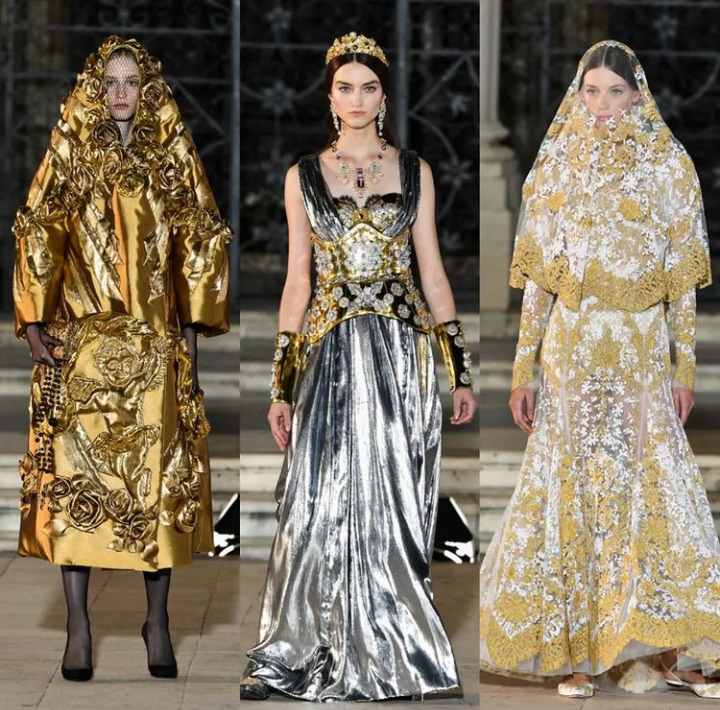 The Dolce & Gabbana Alta Moda 2022 Couture collection feature elegantly designed dresses in different dramatic styles.
The collection which was presented during the Paris fashion week showcases high-class outfits and elegant red carpet-worthy designs. Vibrant colors were creatively incorporated into the collection making the collection a check when it comes to colors and fabric quality.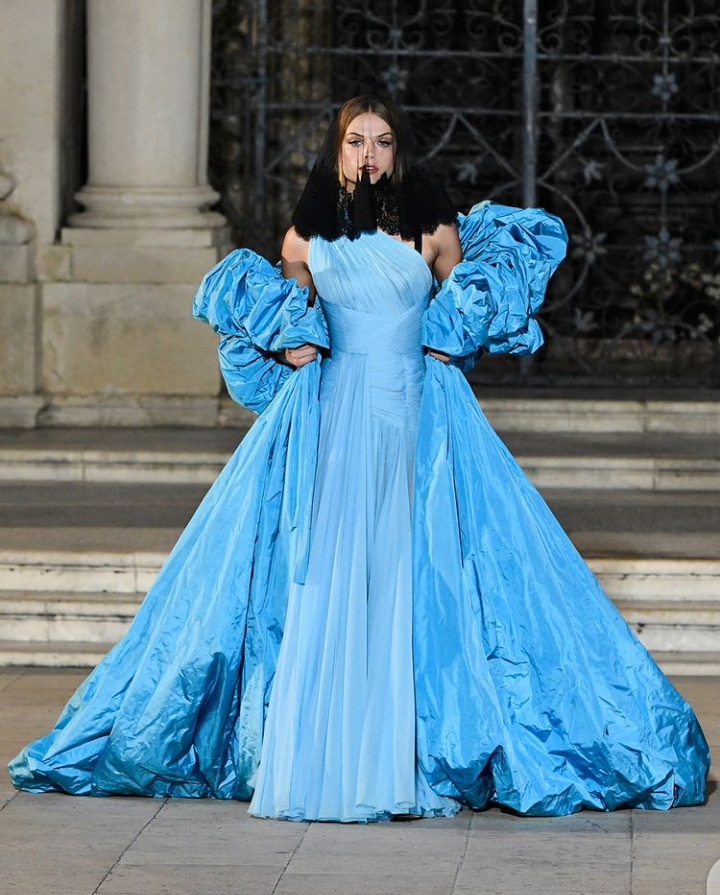 Read also: We Love The Dolce & Gabbana's New Alta Gioielleria Collection
For its couture collection, the fashion house incorporated different designs of fabrics in elegant styles. The Dolce & Gabbana Alta Moda presentation started with a show of models dressing up in black and white Angel outfit-designed costume.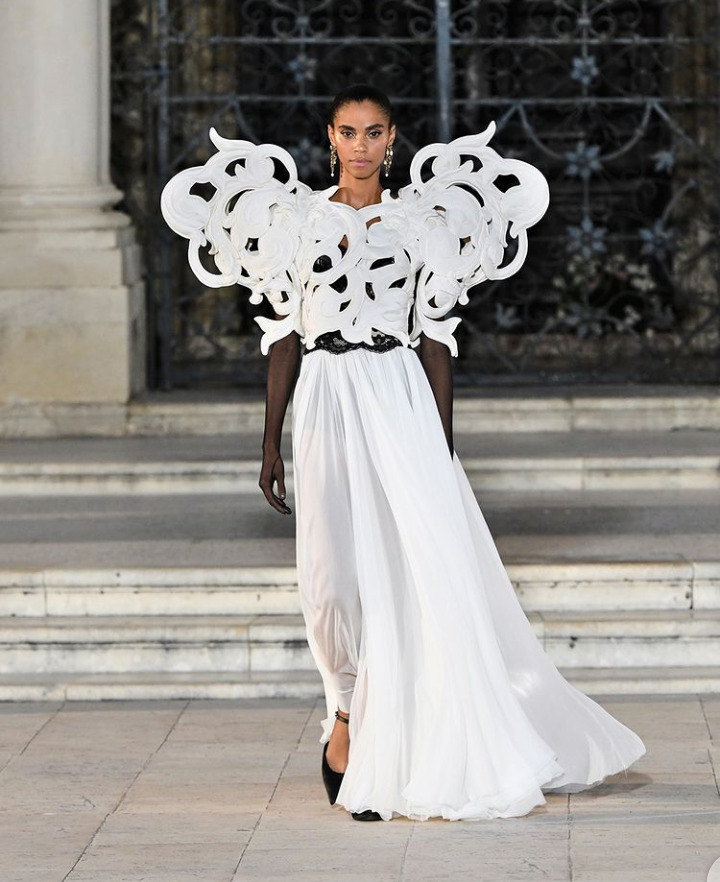 The runway show later features the presentation of elegant outfits. The collection is said to be a profound representation of Sicily and its people. The pieces are designed uniquely to evoke the exquisite beauty, traditions and timeless Italian craftsmanship. Among the collection presented by the fashion house is a duchess jacket, modeled cherubs with hand-sewn micro drapes and petals.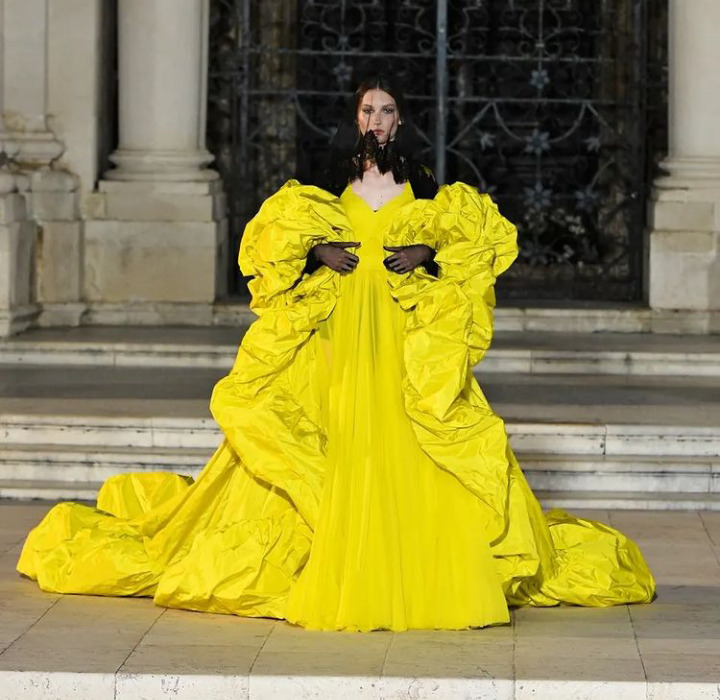 Read also: LookBook: Dolce & Gabbana Menswear Fall Winter 2022 Ready To Wear Collection
The fashion house also presented a crochet dress with a tulle base embroidered by hand with net, flowers, and leaves to reproduce the unique and classy Sicilian lace.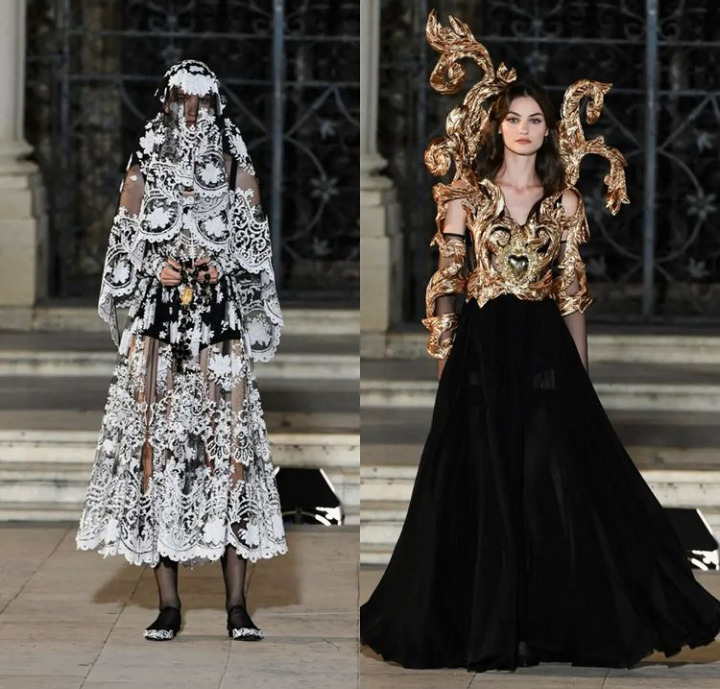 Different fabrics were also combined to create a three-dimensional effect with cherubs, sculpted flowers, and a sacred heart. The Dolce & Gabbana Alta Moda collection are one of the highlights of the Paris fashion week.
Photo credit: Pinterest