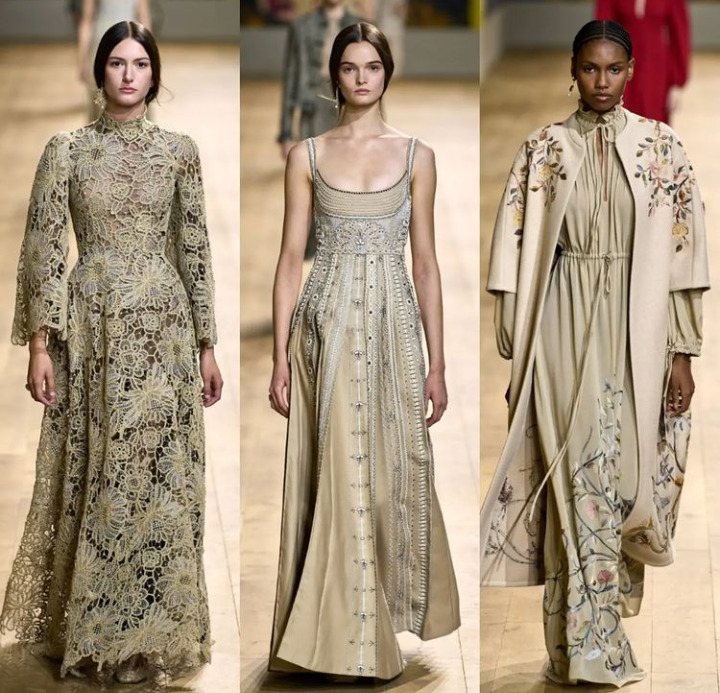 The Dior Autumn-Winter 2022 haute couture ready-to-wear collection showcases neatly tailored dresses made from high-quality fabrics.
The collection which was presented during the Paris fashion week drew inspiration from folklore traditions that draw together all cultures.
Read also: LookBook: Dior Haute Couture Spring Summer 2022 Collection
According to the creative director of the fashion house Maria Grazia Churi, the collection is an ode to craftsmanship and the tradition that we all share.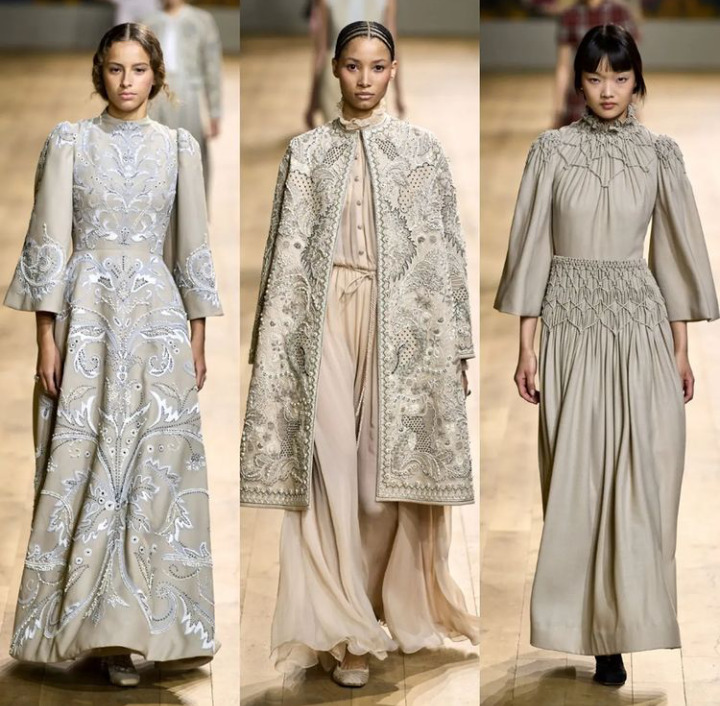 For its Autumn-Winter couture collection, the fashion house made use of different types of fabrics including lace, floral and plain chiffon laced with floral patterns. These fabrics are carefully incorporated into creative designs. The Autumn-Winter collection by Dior includes a crisp white blouse and skirt, different plaid outfits, and dresses designed with ruffles and feminine curves.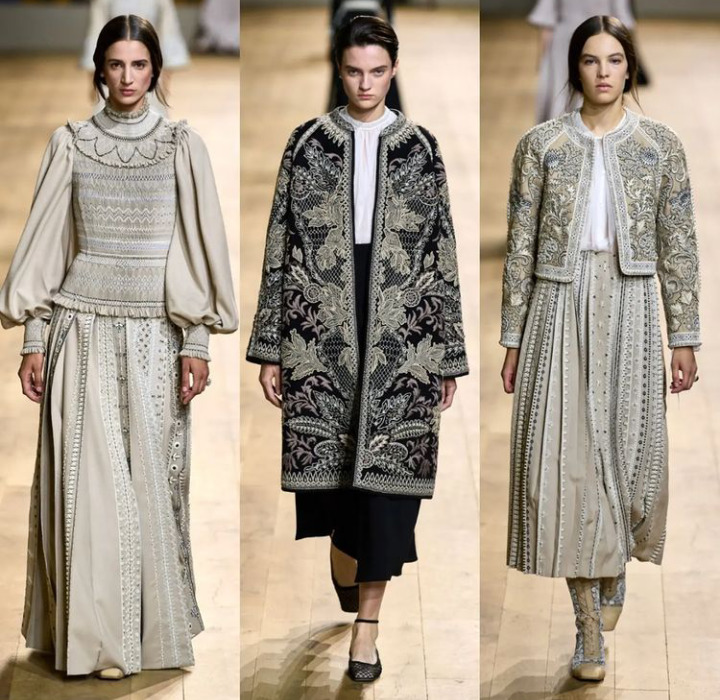 Read also: LookBook: Victoria Beckham Autumn Winter 2022 Ready To Wear Collection
The Dior Autumn-Winter show was opened with the presentation of a crisp white blouse and skirt softened with overlays of lace. The Dior collection showcases feminine outfits, a soft combination of colors on another dress, embroidered two-piece outfits, and so on. The collection is intriguing and the designs are amazing.
Photo credit: Fashionist Styles