NY-based Australian designer Dion Lee gave it his all at the New York Fashion Week were exquisite designs were on display.
The show started with models on platform heels, tailored pants and belle revealing body hugged jacket all matching.
Read Also:
In addition to combining conventional tailoring with recognized corsets, Lee's SS23 collection also hints to unexpected aspects like motocross clothing and monstera leaves. Monstera, Moto, Anatomy, and Survival are the show's key themes, if it could be summed up in four words.
The show which was held in an opened view building showed models with long legs parading with Lee's signature designs; cutouts and structured corsetry through expertly tailored cropped blazers, industrial denim, and motocross details. Sexy and fluid.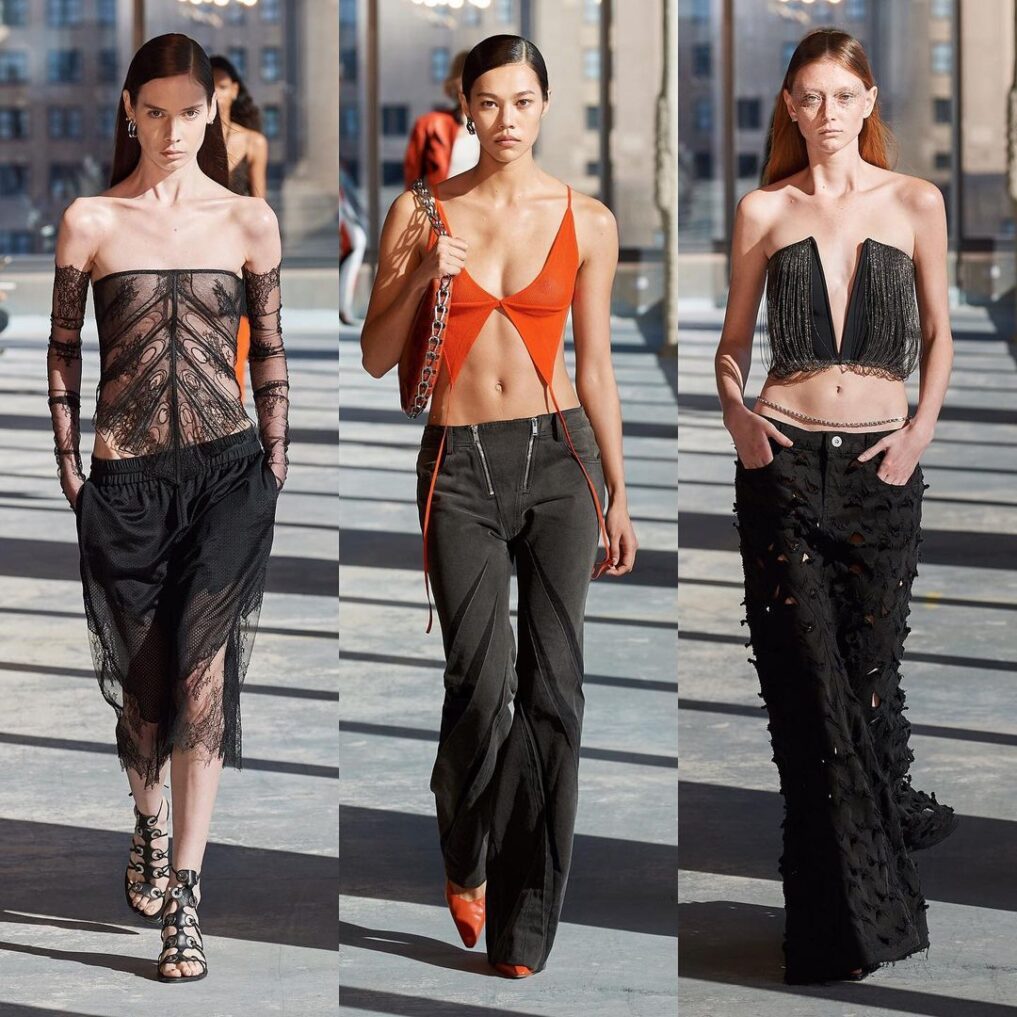 The color combinations were indeed remarkable! although a lot of color combo's weren't used but the few used, were daring.
See the full collection below;