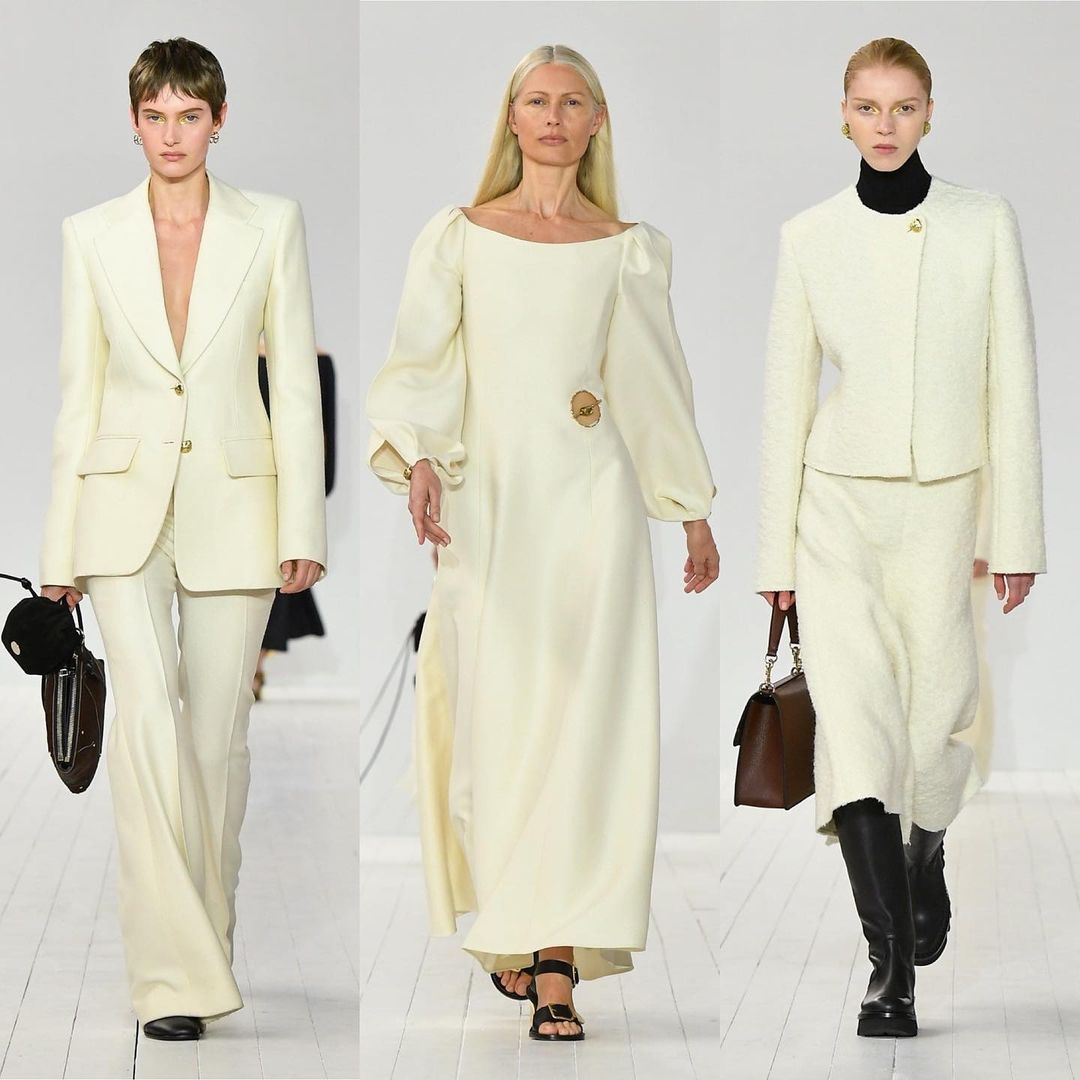 Chloe Runway Show for Paris Fashion Week FW23 Ready To Wear Collection has been an amazing ride as the soft materials used for the collection were one of a kind. Cotton, fur an high quality tailored pants are noticed in the collection with knee length boots which will keep you glued to this.
Read Also: Paco Rabanne Fall-Winter 2023 Ready To Wear Collection
Hearst was actually referring to the vaguely medieval-inspired vertical strips of leather in yellow, black, and white, as well as the harlequin pattern that appeared near the end of the show. The leather tailoring techniques were so refined that the effects that appear to be print are minutely sewn edge-to-edge; a detail that only a customer would notice in a shop.
She translated the story into vivid patchwork embroidery in the craft style of "Central America" on the runway's only decorated, multicolored dress ("despite being manufactured in Europe.") However, Hearst's collection made a point that sided with this season's argument for clothes over costume, as well as good practice over bad.
Since the return of the shows, there hasn't been as much discussion about post-pandemic, environmental, and social responsibility. Hearst is one designer who will never go backwards on this: with every step, she is working towards climate success.
Read Also: International Women's Day: Female Creative Directors Making Waves In The Fashion World
See full collection below;