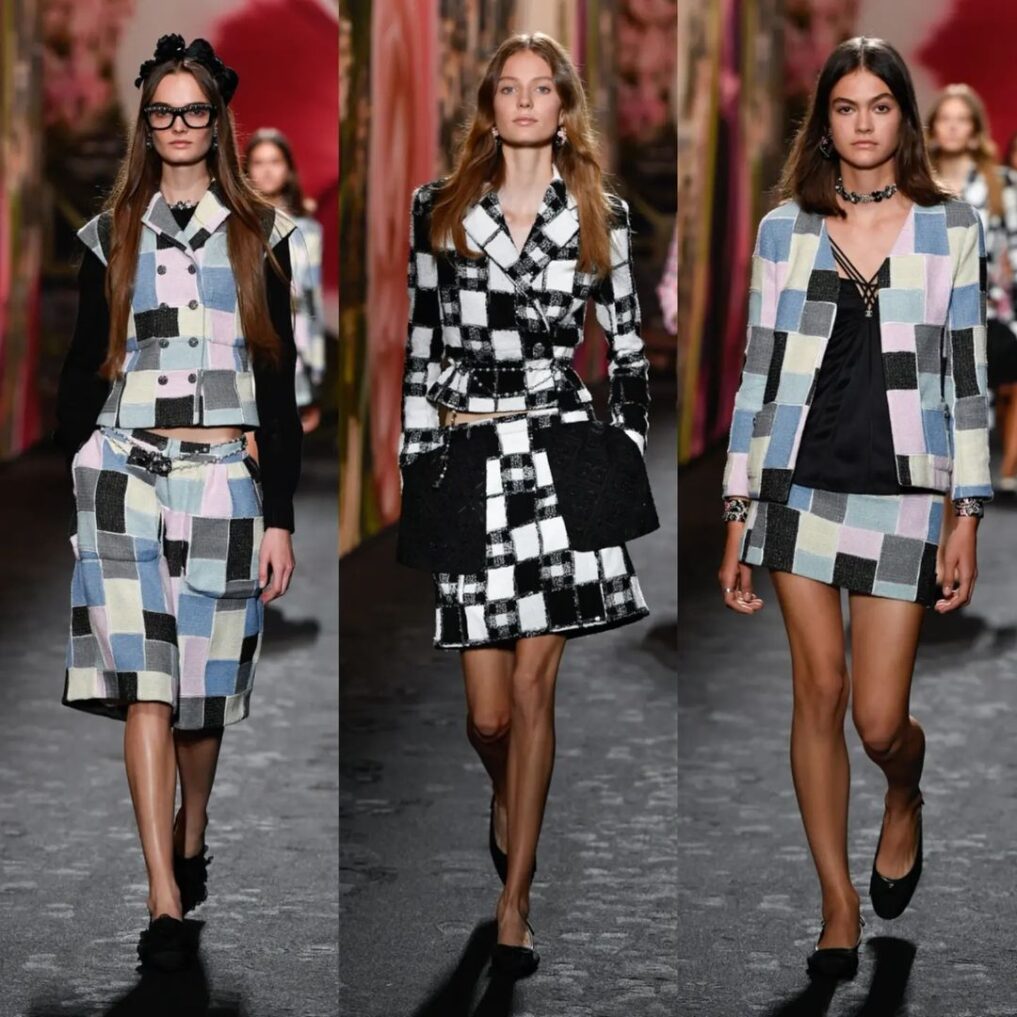 The Chanel spring/summer 2024 RTW collection carries on the brand's tradition of effortlessly chic and elegant fashion. This season, under the guidance of Creative Director Virginie Viard, features a fusion of traditional Chanel components with contemporary updates.
Read Also: Glam Look Of The Day: Ini Dima Okojie Serves Elegance
The collection features tailored blazers with exaggerated shoulders paired with pleated skirts in vibrant hues and playful prints, capturing a sense of youthful energy. Luxurious fabrics such as silk, tweed, and chiffon create fluid and feminine silhouettes. Accessories play a prominent role as well, with oversized hats adorned with delicate floral details and statement waist belts adding an element of drama to the looks.
Overall, Chanel stays true to its timeless elegance while embracing contemporary fashion trends, making this latest collection a perfect choice for confident women who seek sophistication and individuality in their wardrobe choices.
See collection as compiled by fashionist_styles