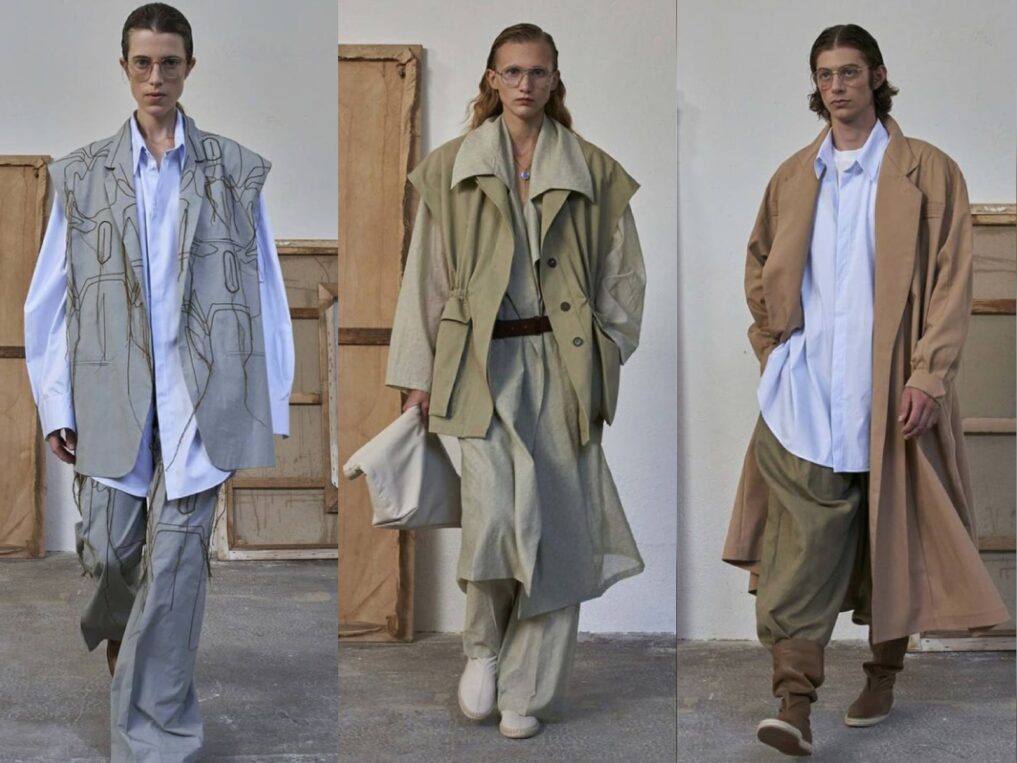 The Calcaterra Spring Summer 2022 ready-to-wear collection features neatly tailored outfits in creative designs.
The collection which was presented during the Milan fashion week is said to be inspired by a painting not yet painted and an element not yet created. The collection is titled the other side and is designed by Daniele Calcaterra.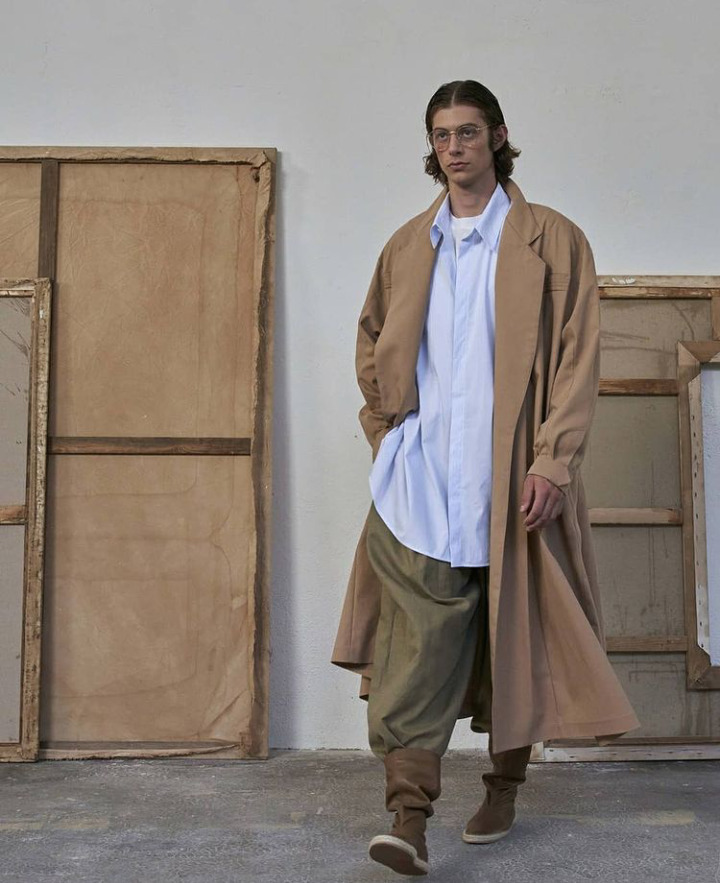 Read also: LookBook: Prada Spring Summer 2023 Menswear Collection
For its spring-summer 2022 collection, the fashion house explores a new point of view and new perspectives. Modern looks from different era were incorporated into the collection. The outfits feature simplicity and clarity of expression. The fashion house expresses its essence through linear outfits, voluminous and fluid.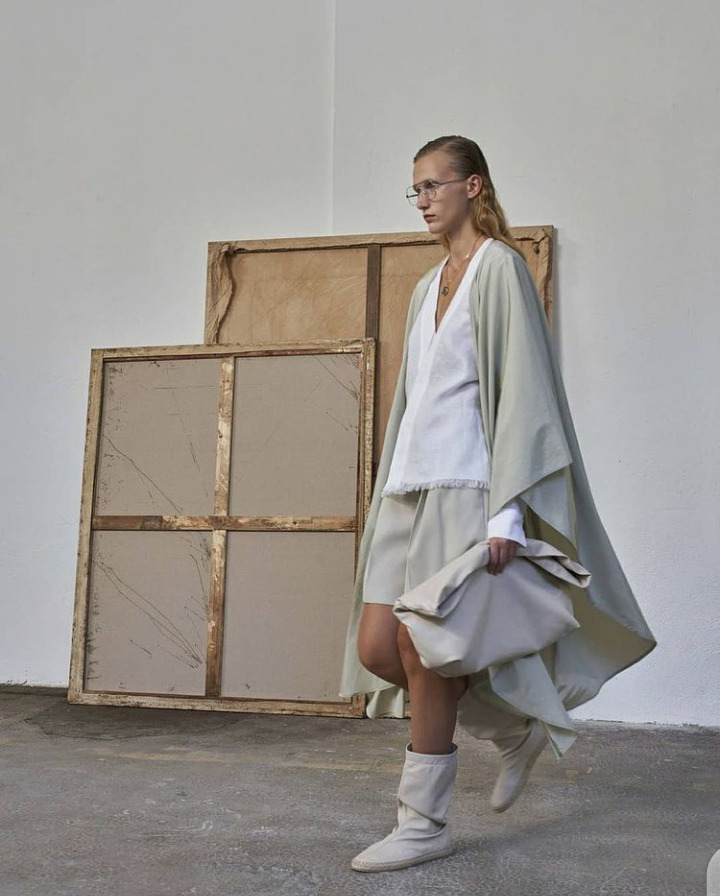 The Calcaterra Spring Summer collection features maxi blazers designed with embroideries, men's shirts with a couture feel, and sleeveless jackets in neat cuts and structures. The collection also features a new neckline that completely reveals the back on pinafores designed to be worn with pants that have a men's cut.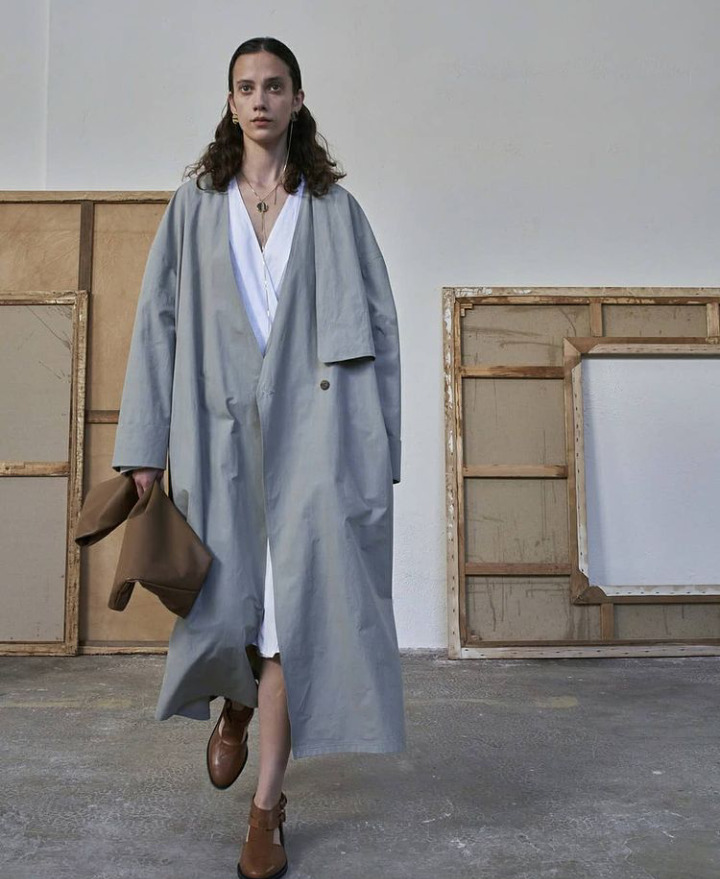 Read also: LookBook: Casablanca Spring Summer 2023 Ready To Wear Collection
The Calcaterra collection features creative outfit layering and the use of different colors. Brown colored outfits are however a highlight of the collection.
Photo credit: Instagram