The Balenciaga resort 2023 ready-to-wear collection creatively showcases fashion illustrations.
For its resort collection, the french luxury fashion house collaborated with Adidas sending out models in Balenci Adidas with gimp masks onto the trading floor of the New York Stock Exchange as part of its "late capitalist meltdown" in the spring 2023 show.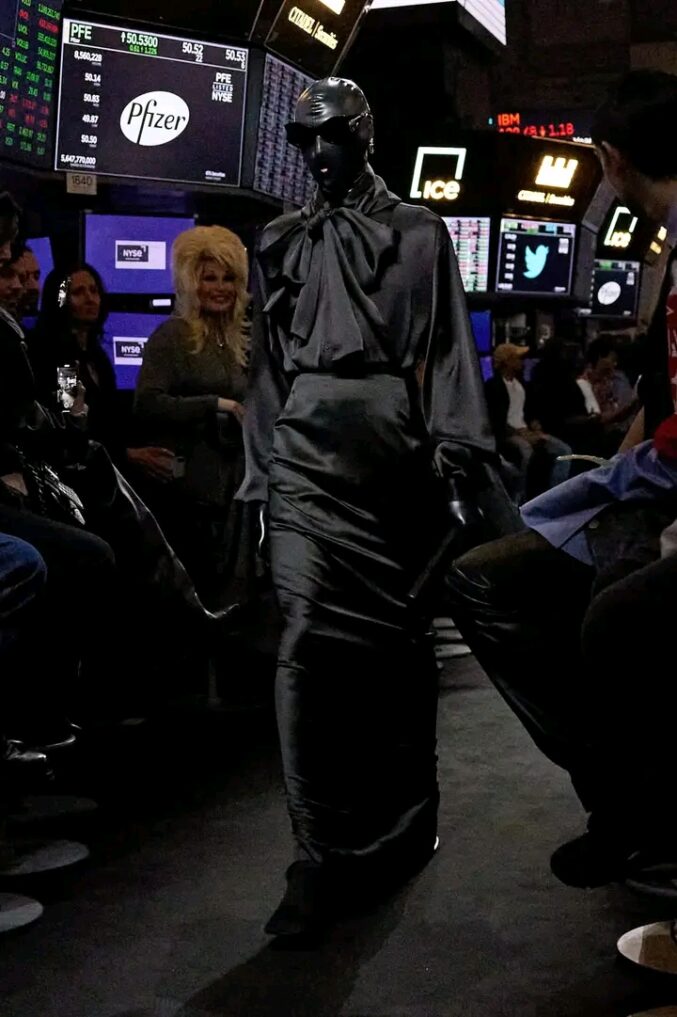 Read also: French Luxury Fashion House Balenciaga Sells Destroyed Sneakers for $1850
Recall the french luxury fashion house had about two weeks ago released destroyed sneakers which sold for $1850 and had left the internet on fire.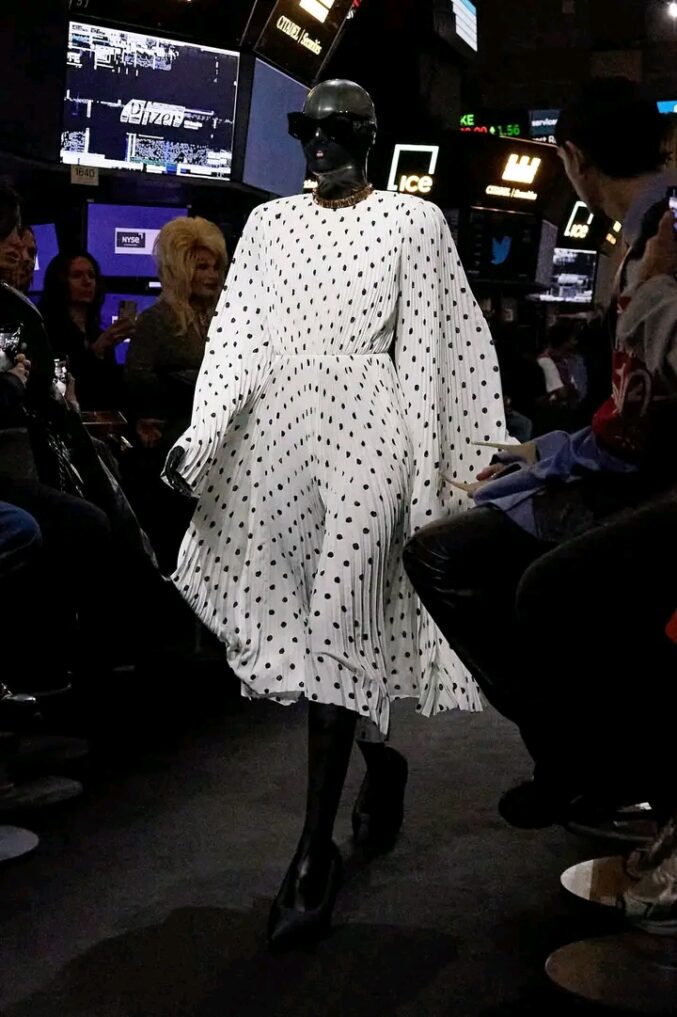 The Balenciaga show started with the ringing of the opening bell. The show was held on Sunday morning in the New York stock exchange trading floor. Floor traders for the show were replaced by Megan Thee Stallion, Frank Ocean, Pharrell Williams, and also the city's Mayor Eric Adams. The Models were fully covered in Latex bodysuits including their faces.
Read also: Paris Haute Couture Fashion Week: Balenciaga Makes Comeback after 50 Yrs
"We have to trigger emotion," Creative Director of Balenciaga Demna said backstage, wearing a face-obscuring mask of his own. According to him, we live in a terrifying world and fashion is a reflection of that.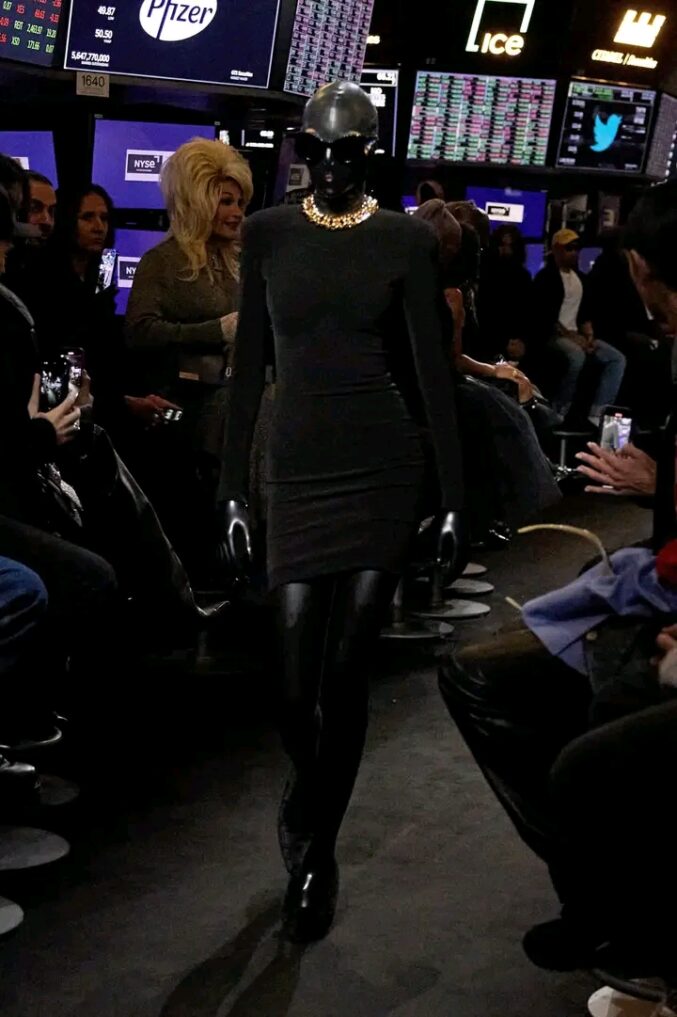 "The most important kind of challenge for any kind of creative is to make a desirable product, to create desire. That's what fashion should do," Demna said.
The collection also consisted of evening wears in the form of second-skin sequined gowns and silk trench dresses with trains. The third part of the fashion show was the collaboration with Adidas. This consisted of tracksuits, scaled-up t-shirts, boxer's robes, and also track dresses of different designs.
Photo credit: Pinterest
Click here to follow us on Instagram