Vibrant colors, high-quality fabrics, and creative designs graced the runway of the Alexis Mabille Fall winter 2022 Couture collection.
The collection which was presented during the Paris fashion week features the creative incorporation of colors, quality, and texture to create a beautiful result.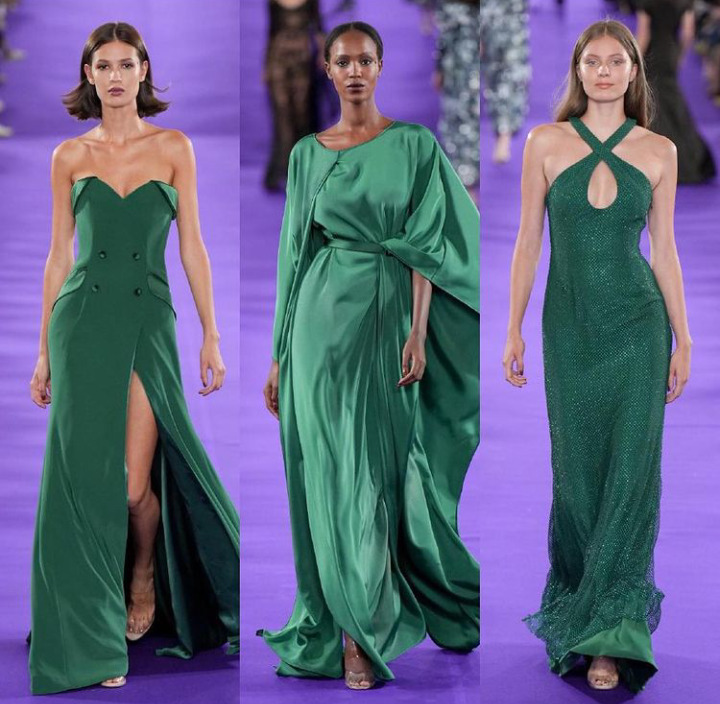 Read also: LookBook: Alexis Mabille Haute Couture Spring Summer 2022 Ready To Wear Collection
The collection designed by namesake and founder of the fashion house Alexis Mabille showcases elegant outfits in captivating looks.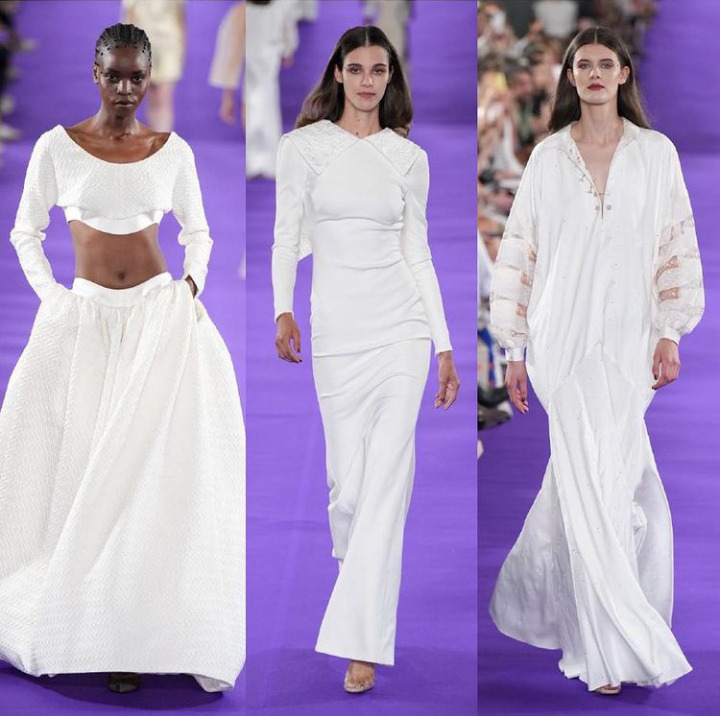 For its fall-winter couture collection, the fashion house made use of floral patterns, sequin, satin, and lace fabric. These fabrics are picked in creative colors and their design served as a highlight. The satin fabric is creatively incorporated into a high shoulder free gown, a high neck crop top and a maxi skirt, a top designed with lace fabric, a Bodycon dress, and so on. Floral patterns are incorporated into a bodycon long dress paired with rose designed headwear, rose blazer and much more creative design. Velvet fabric is incorporated into a shoulderless long dress and a v-neck dress laced with pearls.
Read also: Latest Bodycon Ankara Dress Styles for Ladies
The fall-winter vouture collection by Alexis Mabille presents monochromes and color combinations in a creative style. The Lace fabric is incorporated into short, long, and creatively designed dresses.
Photo credit: Just fashionworld
Click here to follow us on Instagram