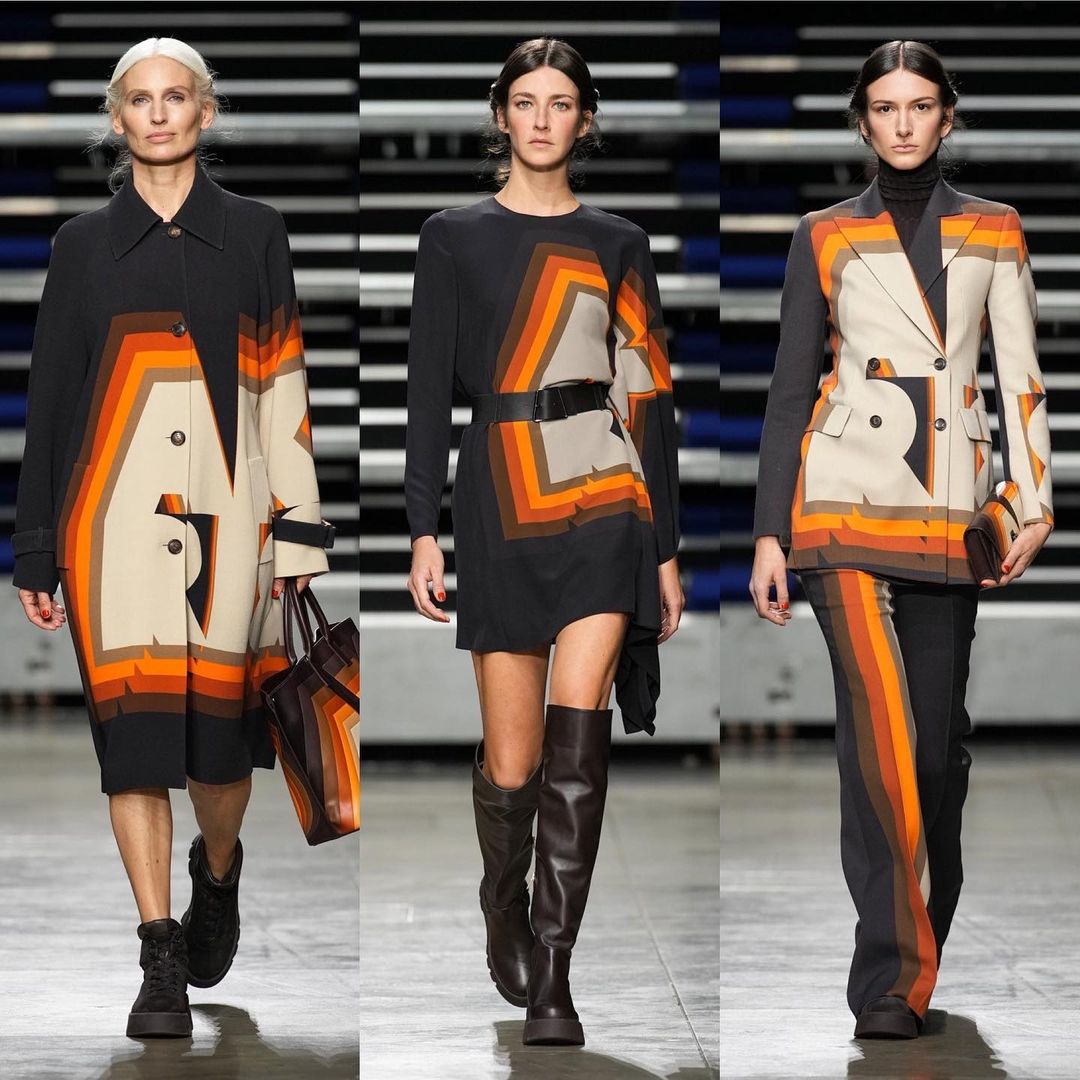 Akris Official Runway Show for Paris Fashion Week FW23 Ready To Wear Collection were exactly as we imagined it as the fashion brand went for dark colors which stood out amongst others which were displayed by other fashion house.
Trendsetters as they are called they used quality leather for the production of their high thigh boots and mini-gown.
Read Also: Lookbook: Elie Saab World Fall-Winter 2023 Ready To Wear Collection
This season, he was especially pleased with the brand's exploration of velvet, which is typically too stiff to do what he wanted here. Stretching it made it suitable for a slinky black jumpsuit and a liquid bottle-green dress. He was able to achieve the precise A-line silhouette of abbreviated polo dresses by bonding it with neoprene. There was also a lot of plain neoprene, which he likes for its luxe, futuristic hand.
Pieces in more traditional fibers rounded out the collection, including double-face plaid pantsuits and shearling jackets and coats patchworked into floral patterns inspired by a 1976 print from the Zurich fabric company Abraham, which supplied silk to Paris couture houses.
The floral, which was also seen on floaty chiffon dresses, was an outlier for Kriemler, who prefers graphic over romantic motifs. The abstracted logo print that was the centerpiece on everything from a wool coat to a belted short caftan in silk crepe was an even bigger surprise at this home of quiet luxury.
Read Also: Hermes Fall-Winter 2023 Ready To Wear Collection
See full collection as complied by justfashionworld;