Here is a list of Celebrities with that have the most expensive cars in Nigeria.
Davido
Popular Nigerian Singer, Davido, over the years, has acquired a Chevrolet Camaro GS which costs six million naira, Audi Q7 valued at 12 million naira, a Range Rover Sport which cost him 16 million naira, a Mercedes Benz G-Wagon valued at 21 million naira, Porsche Panamera valued at 28.8 million naira, Audi R8 which costs 23.4 million naira. The singer currently has a Range Rover SV Autobiography 2017 valued at over 62 million naira, a Mercedes-AMG GLS63 which costs over 45 million naira and a Bentley Continental GT 2017 worth over 95 million naira.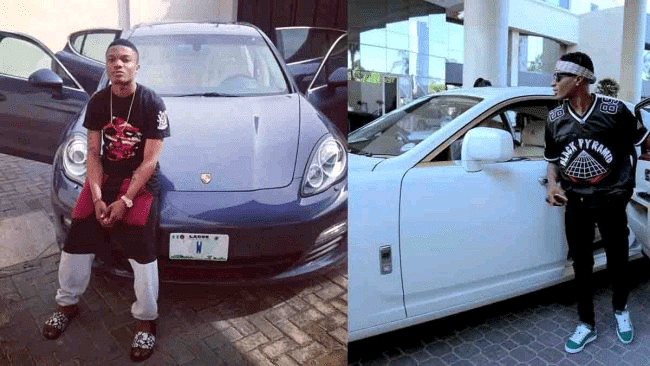 Wizkid
He has over the years owned a Hyundai Sonata which cost six million naira, Black Honda Accord I-VTEC which cost eight million naira, Mercedes-Benz 2012 Compressor which cost 10 million naira, BMW X6 which cost 11 million naira, Porsche Cayenne which cost 18 million naira, Porsche Panamera which cost 25 million naira, Bentley Continental GT Speed Convertible which cost about 45 to 50 million naira. His latest addition is a Lamborghini Urus which he purchased in 2018. It cost him about 73 million naira.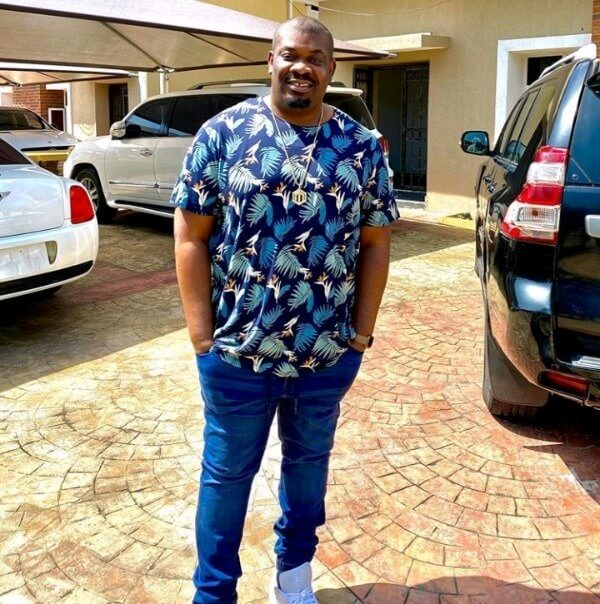 Don Jazzy
Here is a list of cars that don jazzy has acquired over the years:
1.2016 Cadillac Escalade
2.Bentley Continental Flying Spur
3.Range Rover Sports
4.Porsche 911 Carrera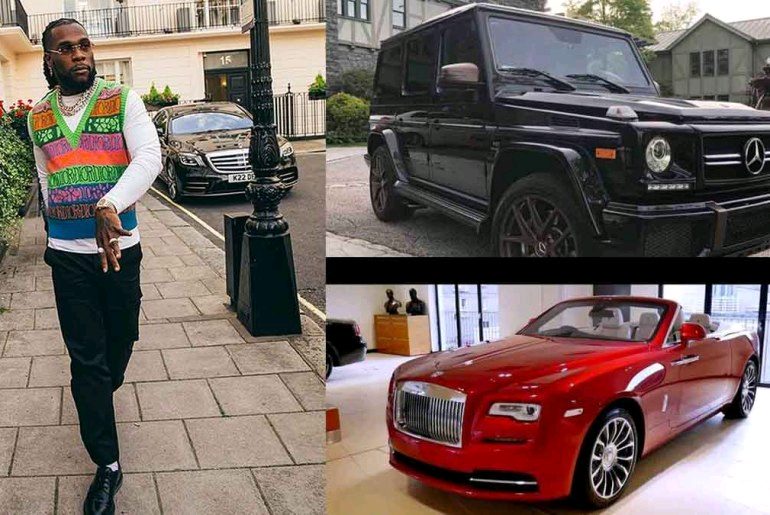 Burna Boy
he has been spotted in a Bentley, a G Wagon, and a Lexus, but that is definitely not all there in his fleet.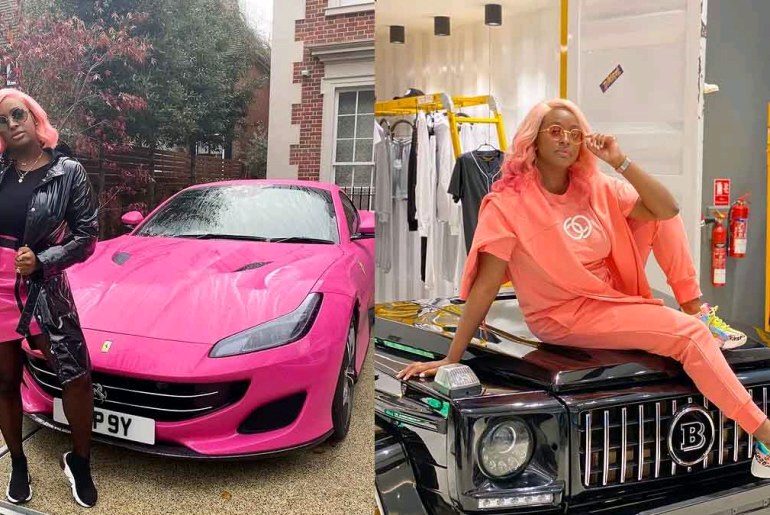 Dj Cuppy
Florence Otedola has over the years acquired expensive and customized cars. She usually shows off her cars online and how excited she is about her new toys. She owns luxurious cars like the 2019 Ferrari Portofino which costs about 77.4 million naira, Rolls Royce Phantom which costs about 162 million naira, and a Lamborghini which costs about 98.7 million naira.