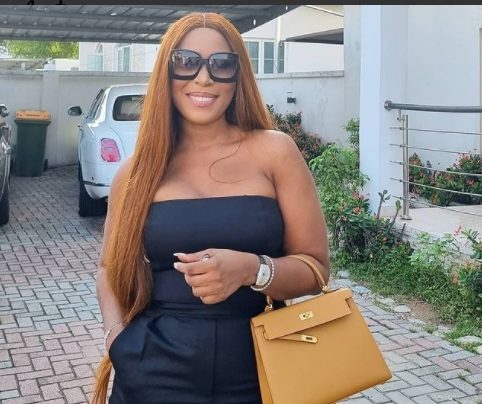 Nigerian celebrity blogger, Linda Ikeji, has ushered her fans and lovers into the new year with a lovely piece of advice.
The media mogul took to her verified Instagram page with over 6.7 million followers to advice them on how to live their lives in 2022.
Linda Ikeji started off by advising her fans to not live for anyone in 2022. She wrote, "In 2022. Do you! Live your life. Enjoy yourself. Spoil yourself. Things shouldn't be reserved for 'special occasions', treat everyday as a special day!"
Read Also: DJ Cuppy ushers us into 2022 with new hairstyle
She went in to tell them not to worry about what others have to say about them. She wrote, "Don't worry about what anyone says about you or thinks of you. Their opinion is not your business. They probably don't like their lives that much that's why they care so much about yours!"
"Don't send anybody whose opinion or action won't affect the quality of your life or your money. In 2022, we don't care!"
"Live your life the way you want to not the way people think you should. As long as you're not hurting anyone or doing anything illegal, please do you!"
Post anything you want on your social media pages (as long it's not bullying anyone). People who like it will appreciate it. People who don't like it, will be alright. We no send anybody…lol.
What you should concern yourself with in 2022 is how to make more money, get yourself to the top if you're not there yet, be more creative, build knowledge, glow more, dress better, travel more if you can afford to and do things that make you happy with people you love!
Let people go! Know when people's time in your life is over! God put some people in your life for a season. It's important to recognise when the season is over because life is too short to carry dead weight and holding on to things that aren't meant for you! Don't waste your life, energy and time on people who aren't deserving of it. Love yourself enough to know you deserve the best.
Remember always that inside of you lives everything you need and maybe you don't know this, but you're more than enough, whether people see it, appreciate or value it doesn't matter
Don't overthink stuff you can't change or control. Be kind to yourself, love yourself and continue to fight for that you want and deserve! Be unstoppable!
And lastly for the ladies…have your own money. E sweet die! 😃😃
Happy New Year everyone! May this year be our best yet! ❤💋
View this post on Instagram