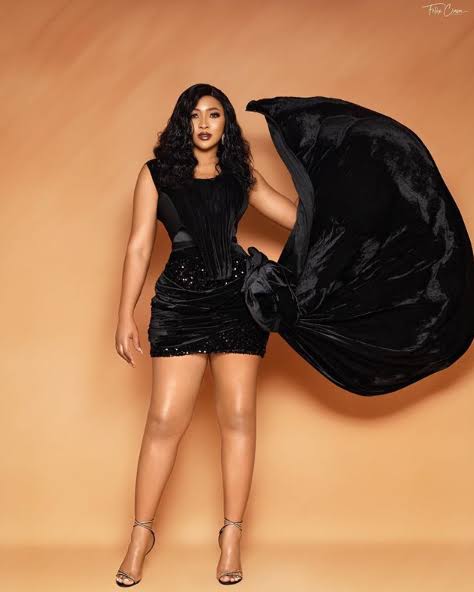 The Imo State-Born Actress Is 39 Years Old.
Lilian Esoro is a Nigerian Igbo woman from Imo State, in the country's southeast. Her parents had a total of seven children, and she is the seventh to be born. At this point in time, the only sibling we know about is an older brother named Uche Esoro, the CEO of Duchis Dredging & Construction Limited.
The Actress, who was born on March 9th, 1982, is 39 years old. She began acting when she was 23 years old. She went to school in Lagos all the way through primary and high school. She went to Bida Polytechnic to study Integrated Science before transferring to the University of Abuja to earn a Bachelor's Degree in Political Science.
Skincare is the key to her youthful appearance, and she gets it all from her own line of products.
READ ALSO; Still on Nadia Buari's Birthday, See All the Photos the Actress posted on Instagram

Lilian Esoro is a natural beauty with a youthful glow. In addition to her evident natural beauty, the actress is meticulous about the health of her body and complexion. She is well-versed in skincare regimens, products, and treatments. The fact that she owns and manages a skincare company (Lioca Skincare) through which she aids others in improving the health and beauty of their skin shows just how competent she is.
She began her acting career in 2007 and has been working steadily ever since.
Liliane Esoro made her acting debut in the 2007 television film ExtendedFamily with comedian Bovi in the role of Frieda. It took her buddy Bovi a lot of convincing and encouragement before she agreed to take on the part because she had never considered acting professionally before, the actress said in an interview with The Nation, Nigeria's national daily newspaper.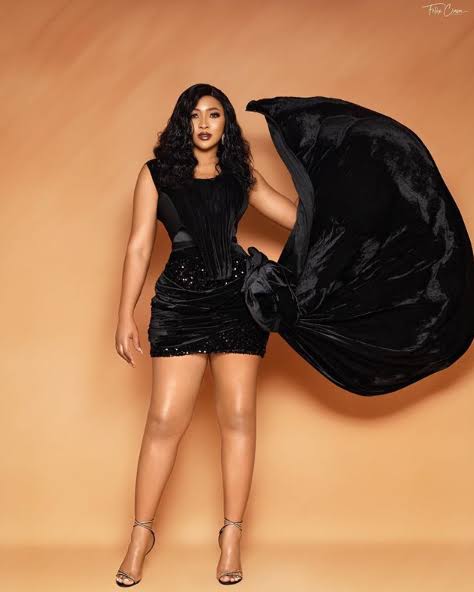 Her breakthrough role was as the gossipy and troublesome Nurse Abigail in the television series Clinic Matters (2009). Paul Igwe, with whom she had collaborated on the ExtendedFamily project after meeting through Bovi, produced and directed Clinic Matters. Lilin's career has taken off since she landed this first part.
Her most notable on-screen appearances include:
Movies:
Secret Room (2013)
The Real Deal (2014)
Meet The Inlaws (2016)
Fool's Paradise
Couple of Days (2016)
3 Is A Crowd (2017)
Alakada Reloaded (2017)
The Alter Date (2018)
Merry Men: The Real Yoruba Demons (2019)
The Reunion (2019)
Different Worlds (2020)
Dramas/Television Series:
Extended Family
Clinic Matters
Tinsel
A Taste of Love
Lilian Esoro Has Won a Few Awards
In total, Lilian Esoro has been featured in over a hundred Nollywood movies and TV shows since she began her acting career in 2007. From these many acting roles, she has been publicly recognized several times for her contributions to the world of theatre and entertainment.
A look at some of Lilian Esoro's biggest awards
Nominee for Best Actress in a Comedy — African Movie Viewers Choice Awards in 2013.
Best Female Rising Star at Nollywood Movie Awards 2014.
Actress of The Year Award at the Late Ambassador Segun Olusola Awards 2014 and 2016.
Most Promising Actress of The Year at the City People Award in 2016.
Best African Actress Of The Year English Movie at African Film Awards 2018.
This is by no means an exhaustive list. It goes without saying that the actress has racked up a slew of awards and accolades over her career.
Are There Any Other Activities That Lilian Esoro Participates In?
Lilian Esoro is not only a theater powerhouse, but she's also shown to be a resourceful and successful businesswoman. She is the CEO of the Lioca Group, a multi-divisional corporation that sells beauty items. Lioca Spa (a beauty, cosmetic and personal care brand that sells hair weaves, nails and cosmetics); Lioca Skincare (a retail store for skin goods and treatments); and Abaya by Lioca (a retail apparel line that sells only abayas) are just a few of the company's subsidiaries.
READ ALSO; I doubt If I Would Ever Dare To Make Love On Set, But Depending On The Actress – Kevwe Ogunje
Lilian is the head of a non-governmental organization.
With the Lilian Esoro Foundation (LEF), she aims to "change the negative narratives of all African women" by making unrestricted donations to the poor and underprivileged. There have already been outreaches to Lagos and Owerri by the Foundation.
She works for a number of different companies.
Lilian has been endorsed by a number of people. The Young Stars Foundation, a pan-African non-governmental organization, has chosen her as a Brand Ambassador. She's also a Lunettes House emissary. She acquired an endorsement deal with Abuja's Dunes, a premium shopping complex, in 2016 and became its face. Lilian Esoro is both a well-known figure and a fascinating person. Her natural beauty, acting talent, and unfaltering youth have made her a well-known actress in Nigerian cinema.
Analysis of Her Relationships and Divorce

On November 1, 2015, Lilian Esoro married Ubi Franklin Ofem, the founder of Made Men Music Group (Triple MG) and an entrepreneur, public speaker, business coach, and business consultant. Although they divorced in October of the same year, the High Court did not officially terminate their union until February of the following year.
It started off with a dismissal by the Federal High Court in Ikeja in 2019, which ruled that the reasons for the divorce were "illegal." "Go home and work on your differences," the judge instructed the parties. Nevertheless, on January 28, 2021, the Abuja High Court finally issued the long-awaited divorce judgment, officially ending the marriage. Lilian has been mum about the details of her divorce, although she did say that she and her ex-husband are still good friends. Ubi, on the other side, claimed that the union had been "shaky from the beginning."
Jayden Ekapong, their son, was born in 2016 to the couple. Lilian has custody of the child despite the fact that they both contribute to his care. Former Super Eagles footballer Kenneth Omeruo was said to be dating the actress. She, on the other hand, was quick to put things in perspective and called their connection "cordial."