Paris based Ivorian designer, Elie Kuame, opened his show with a white look. Silver shoes, minimalist hair and gold rimmed sunnies each played their role in the Elie Kuame SS17 showcase at the Heineken Lagos Fashion and Design Week. Models floated on the runway in a haze of pink and wine looks. Lazy, structured oversized looks, trench coats and more were all a part of the serving for the evening. The gold rimmed sunglasses, the predominant accessory on Kuame's catwalk, all came in black and white lenses. Some looks had the good fortune of enjoying a little something extra being accompanied by black purses. Silver shoes gave way for a short while to white sneakers and then a swift return to elegance and shoulder pads that felt like an ode to the 80s.
There was that one particular pink and wine look with the shoulder pads and structured cut complete with some super chic gloves that was very "Pretty Woman-esque". The colour scheme shifts to more greens and oversized structured greens shifts to more slim fitting sheer pieces.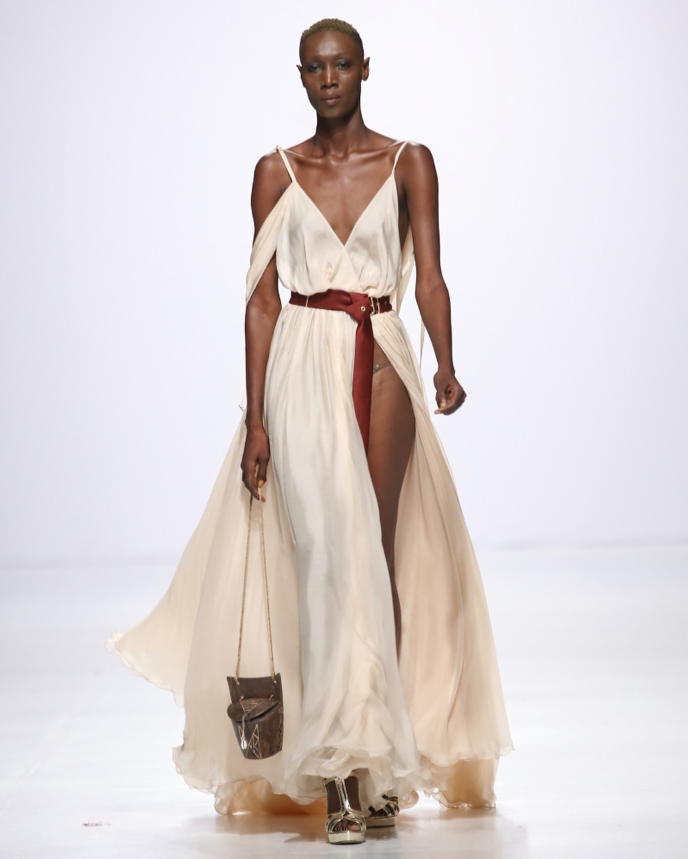 Along with this shift, the tempo of the collection and show changed. More negligee styled pieces and a contemporary elegant ode to the 80s, became a modern day obsession with nudity in a variety of see-through numbers. Silvers, blues and everything inbetween. The collection became very minimalist…. a little too minimalist perhaps. I recollect an elderly woman blatantly expressing displeasure at the amount of nudity on display. The concept of risque completely lost on her more mature and seasoned sensibilities.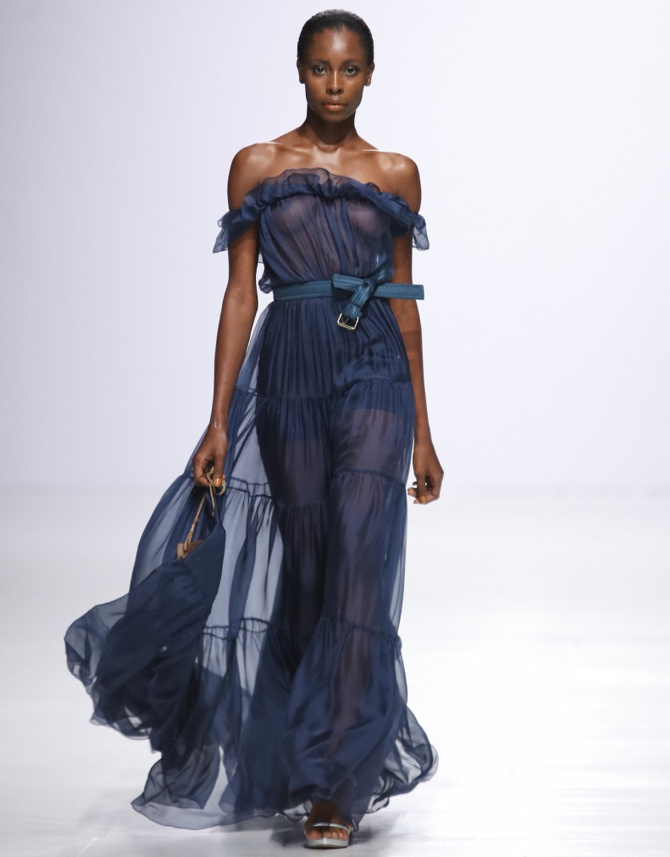 Pasties provided the illusion of  cover for that one or odd two looks, while the rest of the sheer had no respite. We often think of nudity in fashion as pushing the envelope but somewhere between the 80s and now, that envelope made it through the finish line. Decades later, with nudity as everyone's go-to move for shock factor, it starts to become a lot less shocking and more puzzling. What would fashion in 2017 look like without all of what feels like an unnecessary amount of nudity?