Fashion entrepreneur and author Laura Ikeji Kanu, over the weekend made a surprise appearance on the latest cover for Exquisite Magazine. This is coming before her new endorsement deal with mobile telephone brand iLand Mobile phone.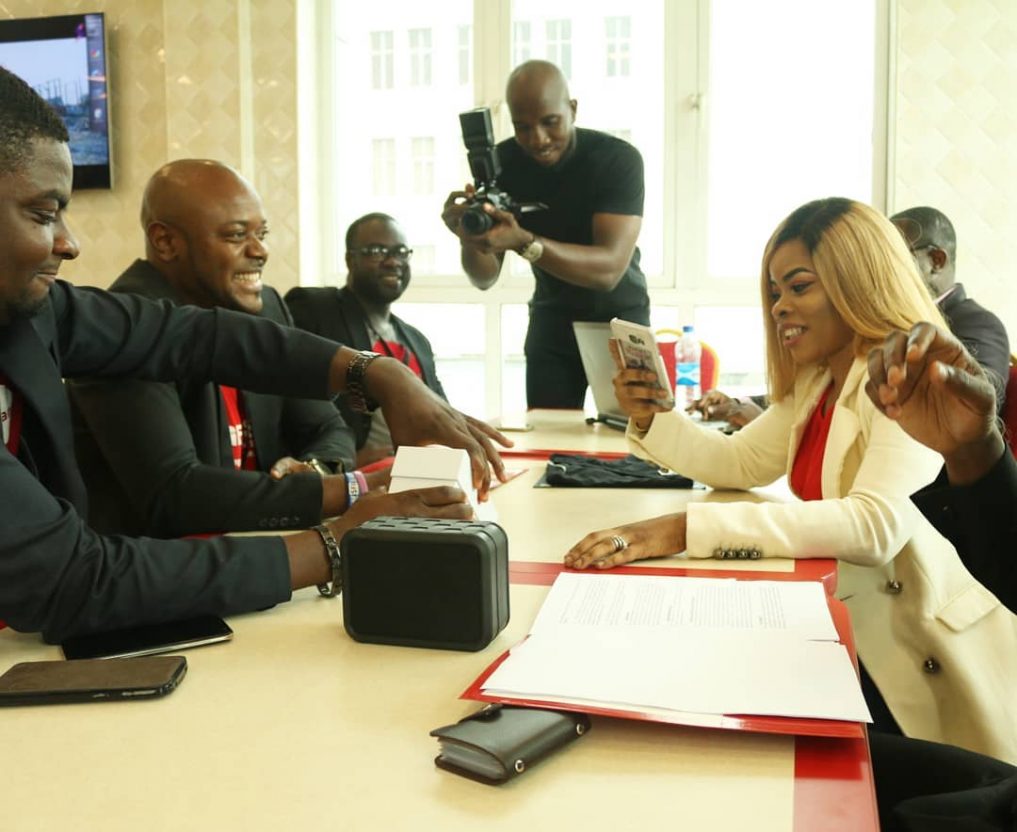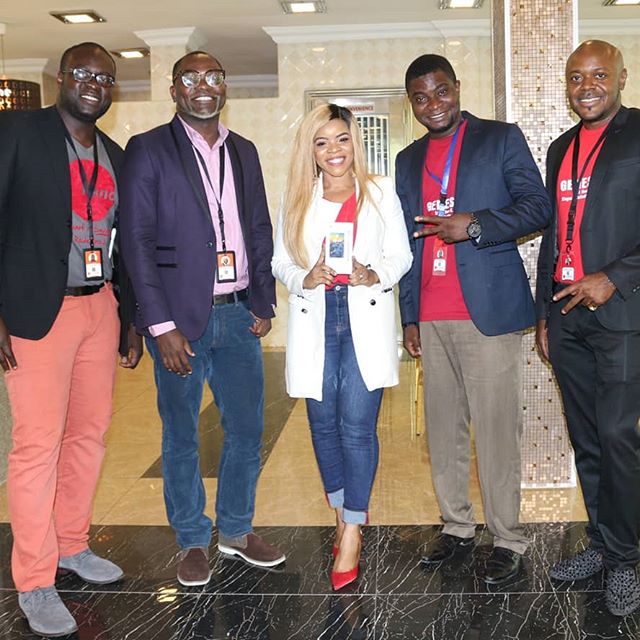 The fashion entrepreneur took to instagram to share her latest magazine interview to her millions of fans in a post captioned:
"When I saw this i cried, yeah I had tears drop down my chicks. Like yo! This is you Laura, cover girl on exquisite magazine like yo! Do you understand? Big big deal mehn, I'm in tears. Thanks @exquisitemagazinenig for this honor
________________________________________

Issue 97 of Exquisite Magazine is out starring Laura Ikeji, a fashion entrepreneur and author of a fast selling book. Download the latest issue to read about her exclusive interview on life, family and of course her book. Also look books with some amazing designs from Adey Soile, Fulani Fashion, Femytoys and more. Editor's pick from the recently concluded fashion weeks. KELECHI Ukwegu's story of rising and standing above her challenge and more. Don't be told, download a copy now. EM… All about style!!! -Outfits by @nonnisticsfashion
-Make up by @facesbykoco for @zaroncosmetics
-Fashion and Style Editor @iamkarahadu@karahadu for @exquisitemagazinenig
-Hair stylist @xcelhairs
-Accessories by @r1470bygudy -Photographed by @bruce_iv
-Co-ordinator @dami_tikmadaam
-Location @villathirtythree
Download the latest copy of EM to read all about her exclusive interview on life, family and of course her book.
Credit
Outfits: @nonnisticsfashion
Makeup:  @facesbykoco for @zaroncosmetics
Fashion and Style Editor: @iamkarahadu@karahadu for @exquisitemagazinenig
Hair stylist: @xcelhairs
Hair: @myhairltd
Accessories: @r1470bygudy
Photography:  @bruce_iv
Co-ordinator: @dami_tikmadaam
Location :@safilagos
Credit: @lauraikeji