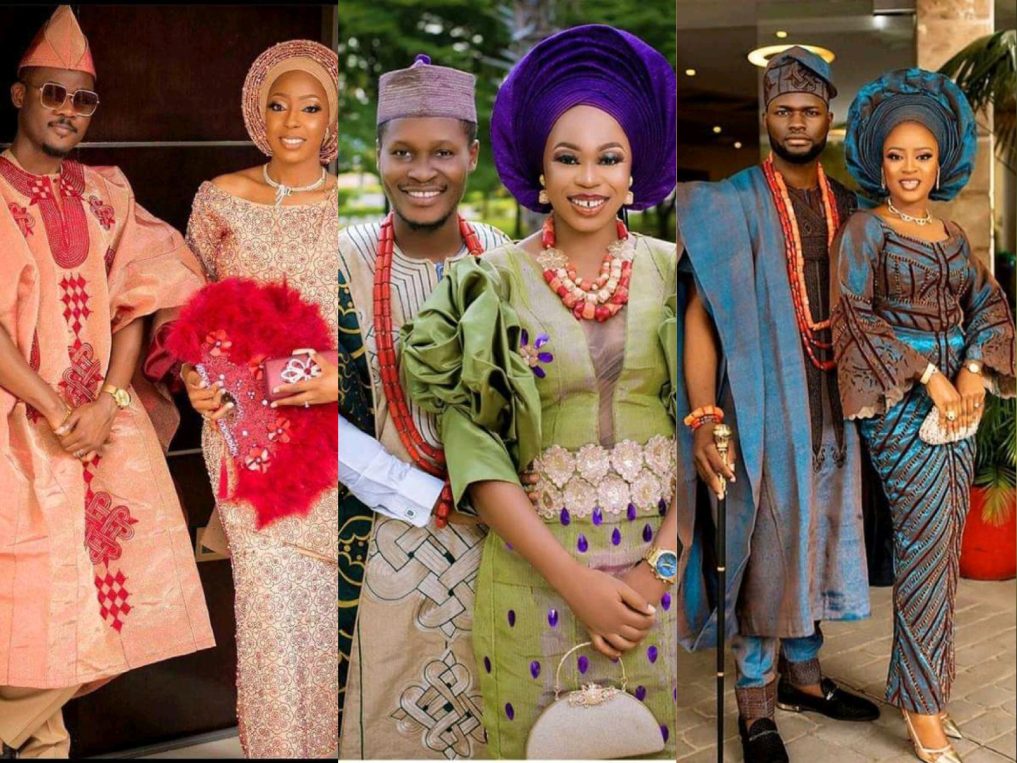 In this article, we will be checking out some wedding attires for Yoruba Couples. The Yoruba tribe is one of the most fashionable tribes when it comes to parties.
Read also: 25 Matching Outfit Inspirations For Married Couples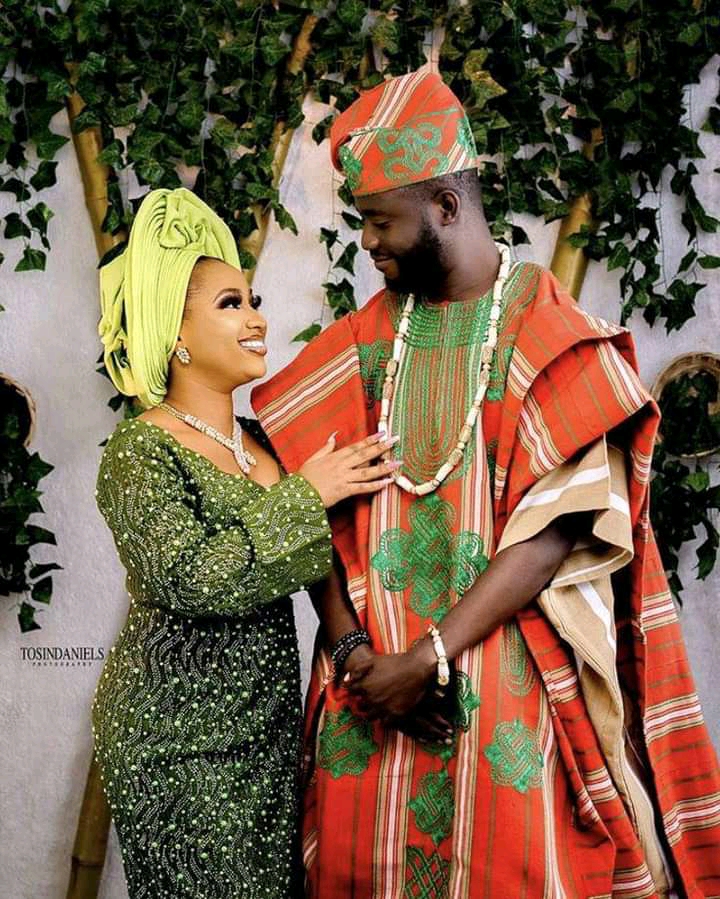 Apart from rocking the Asoebi which has gained quite a number of popularity in the fashion world, the way a Yoruba couple dresses for their wedding is highly stylish.
In most cases, a Yoruba couple holds both traditional and white weddings. The traditional wedding is where the engagement and the exchange of gifts are carried out. This occasion is very fun and exciting especially when the two families are rich and have the resources to cater to all the requirements.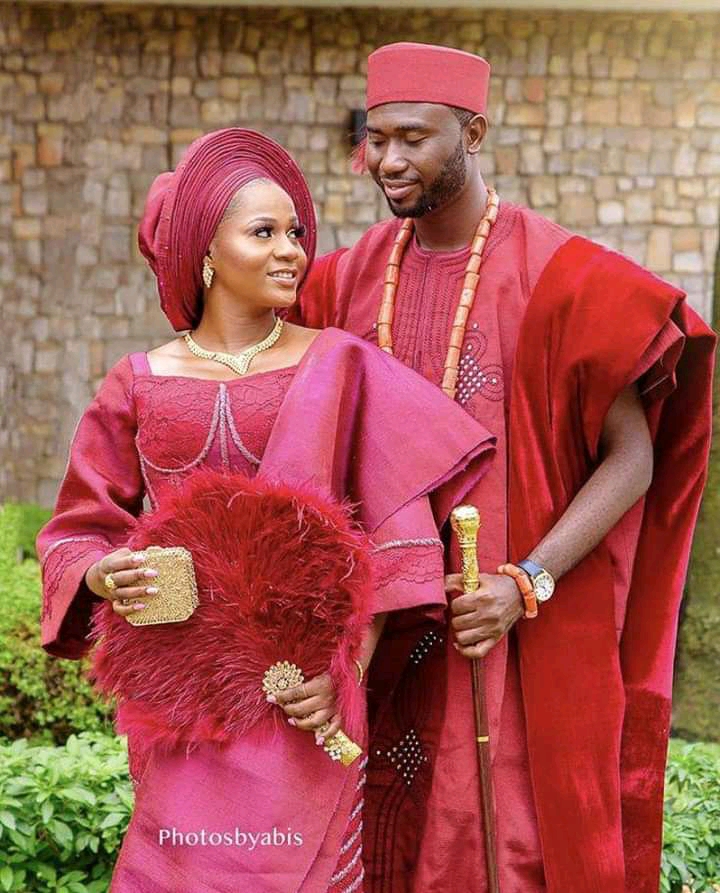 Read also: Iyabo Ojo and her kids slay in white and blue
For the engagement, the bride dresses in an Iro and Buba made from the Aso oke fabric and the groom can wear an agbada made from either the aso-oke or matching fabric. This is one of the many interesting highlights of Yoruba weddings.
Below are some latest wedding Attires for Yoruba weddings: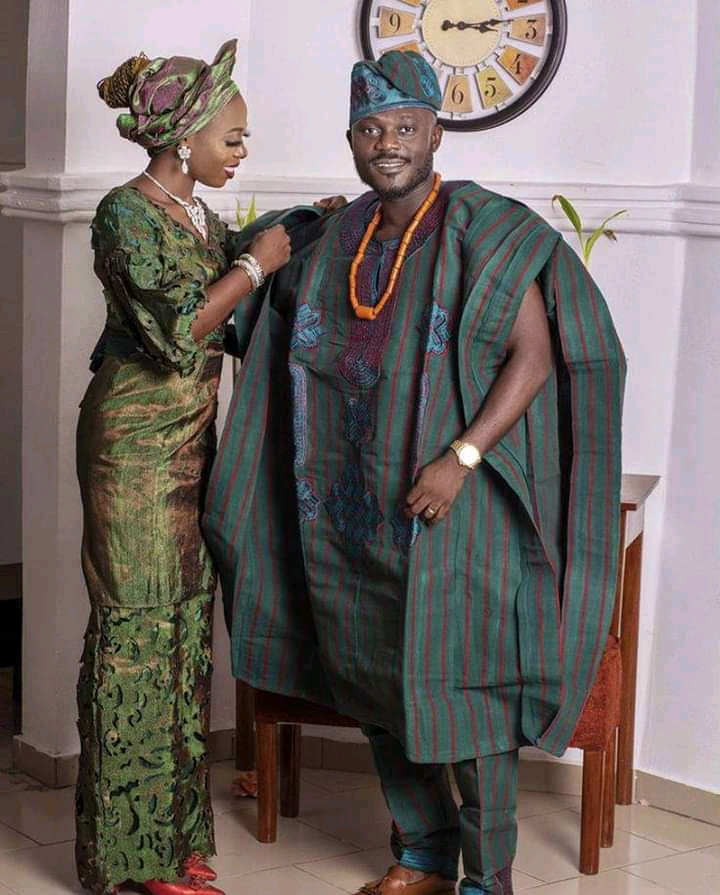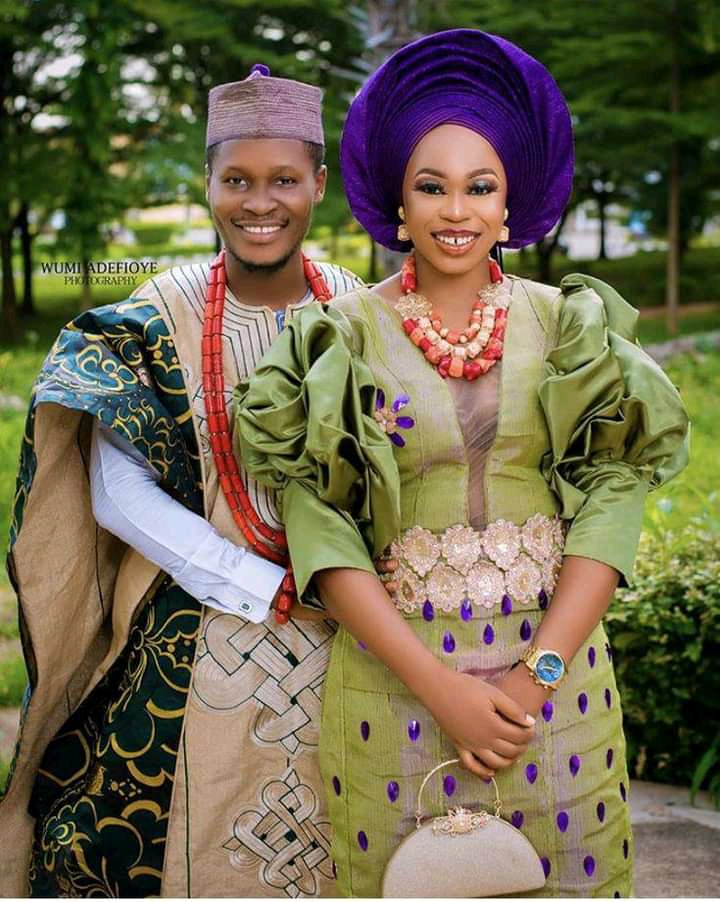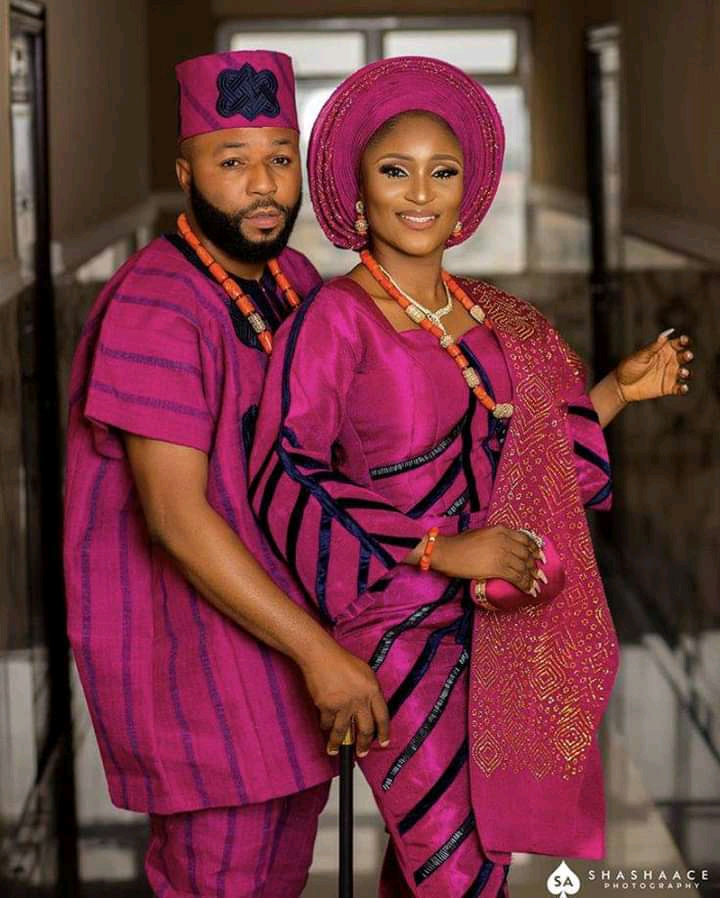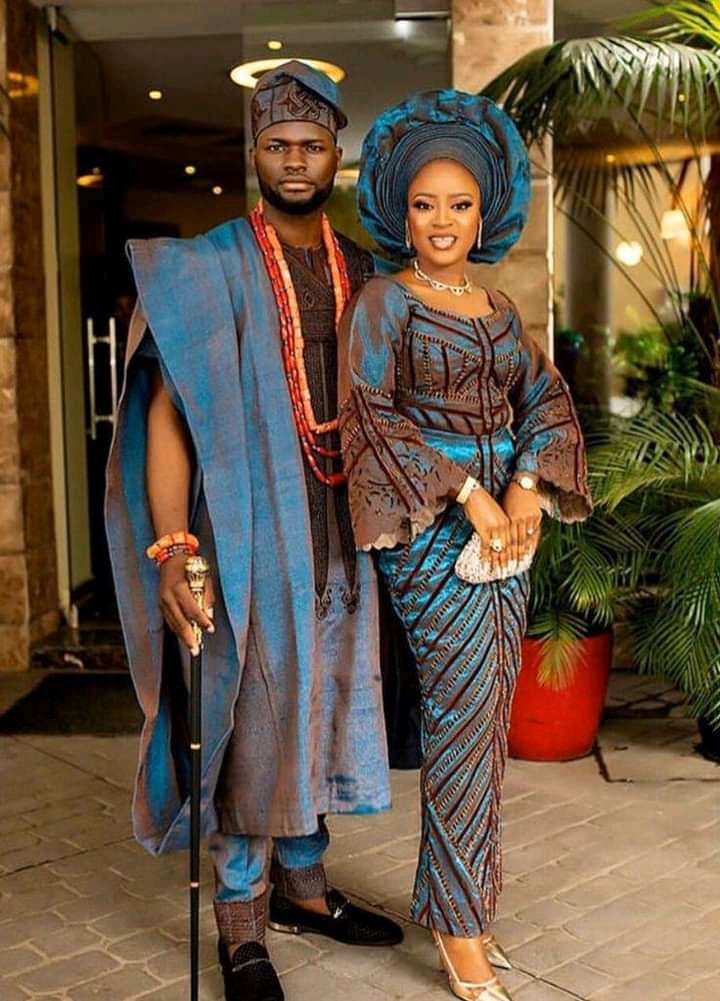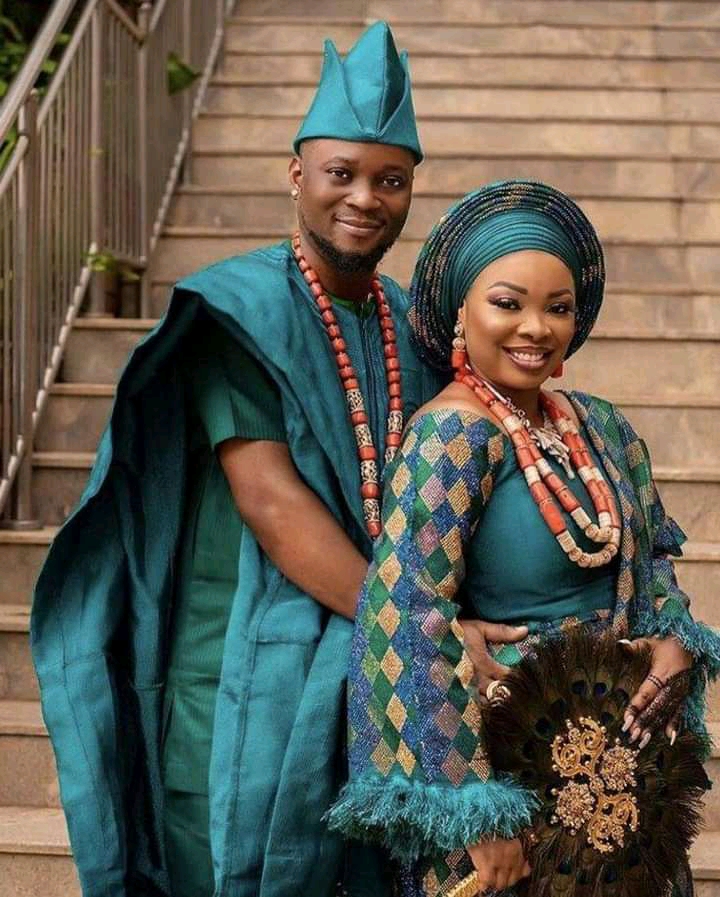 Photo credit: Pinterest