In this article, we will be taking a look at some chiffon gown style ideas for stylish ladies. The chiffon fabric is popular in the fashion world and this fabric is usually styled as a gown. However, the gown designs range in different styles and there are lots of options for you to explore.
Read also: Latest Chiffon Outfit Ideas For Ladies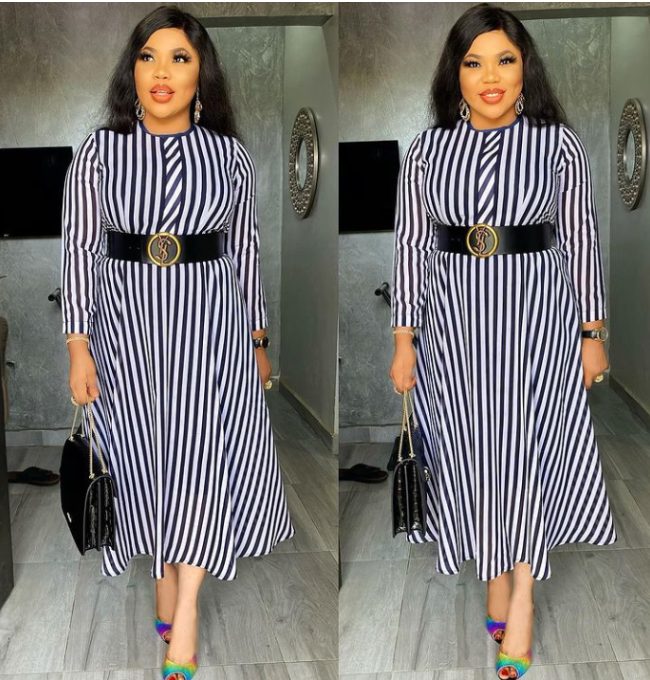 As a lady, the Chiffon gown is a comfortable outfit for you to explore. You can style the chiffon gown in such a way that it will give you an elegant, chic or classy look. The chiffon gown is mostly used to achieve the rich aunty look which involves styling the chiffon fabric as a Boubou or Kaftan gown.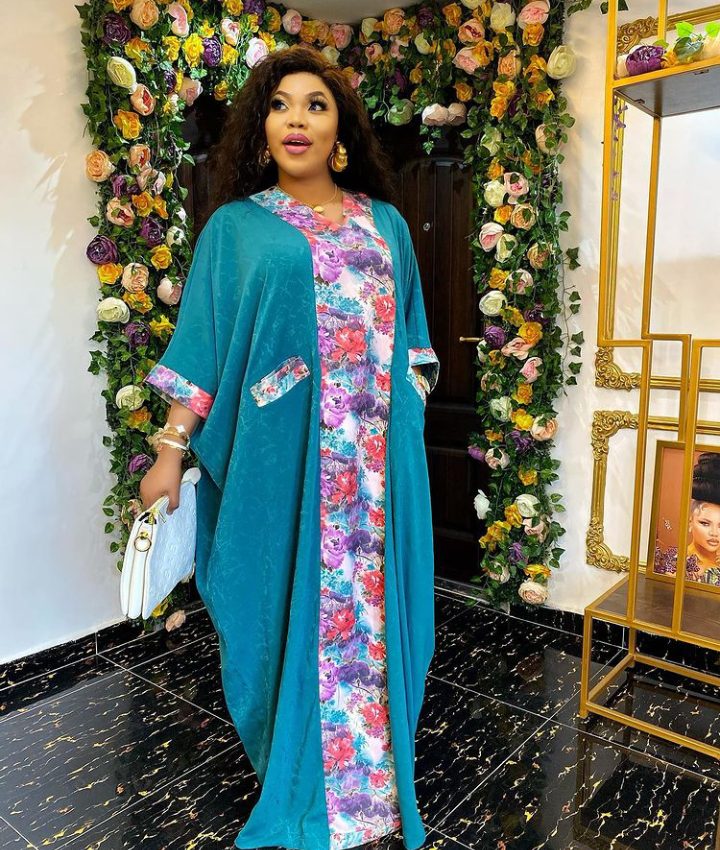 As a lady, you should make sure you are comfortable in the cloth you wear. The Chiffon gown is a recommended option you can style in different ways. When it comes to styling the chiffon gown, you have lots of options to choose from.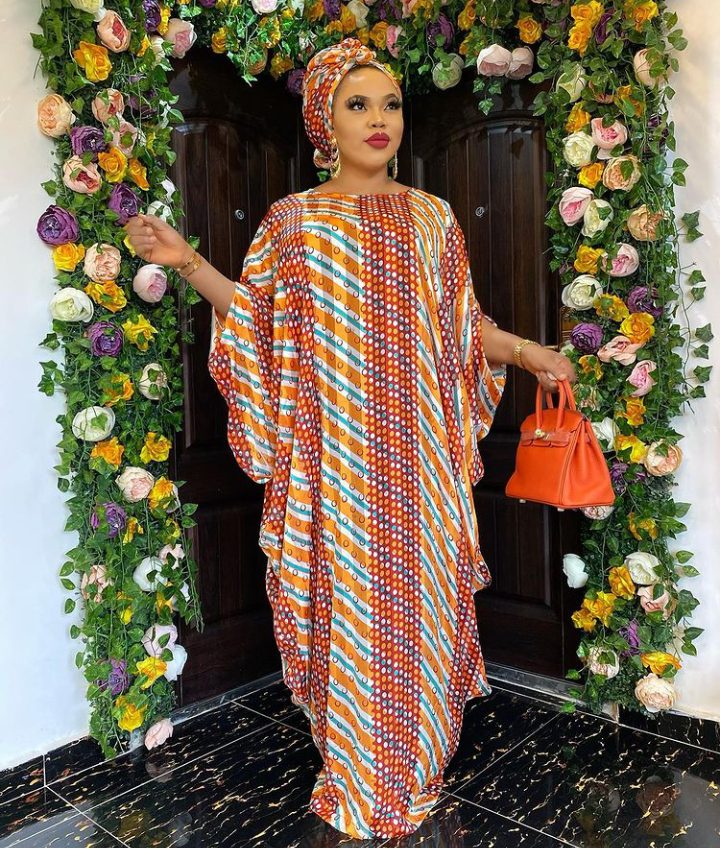 Read also: Latest Boubou Gown Designs For Ladies
However, this would depend on how you want to rock it or the look you want it to give. You can style your fabric as a Boubou gown, a Kaftan gown, a flared gown, a short gown, a dress, and so on. Styling your fabric as a Boubou gown gives you the rich aunty look.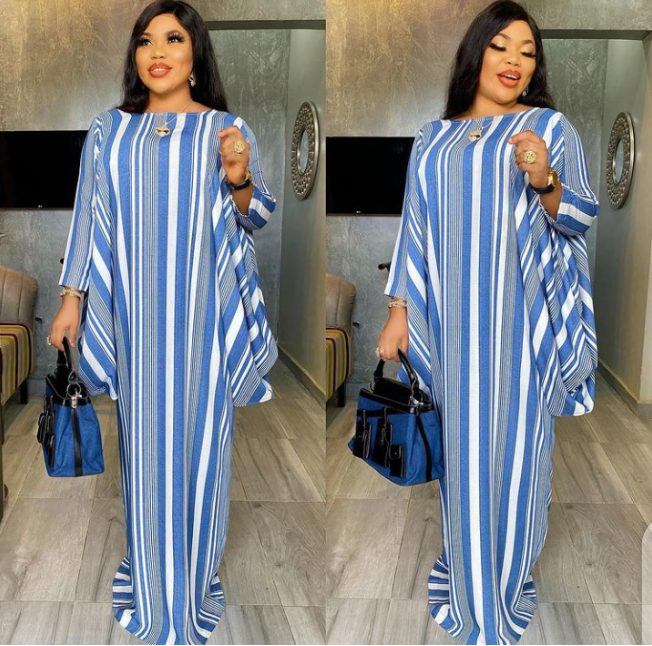 Below are some latest chiffon gown style Ideas for stylish ladies: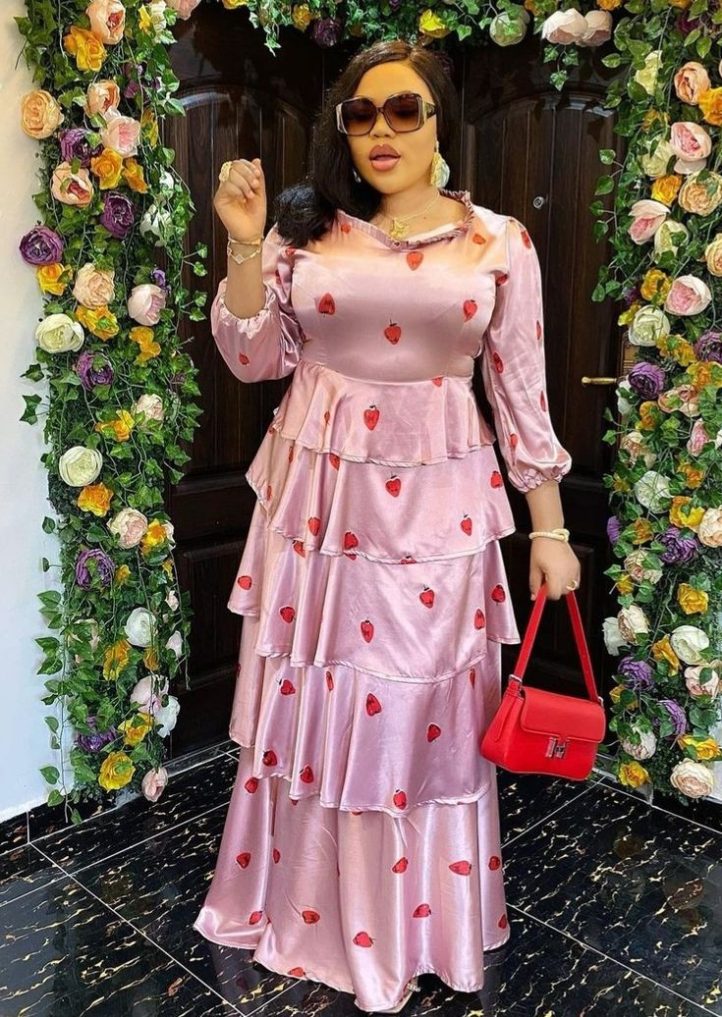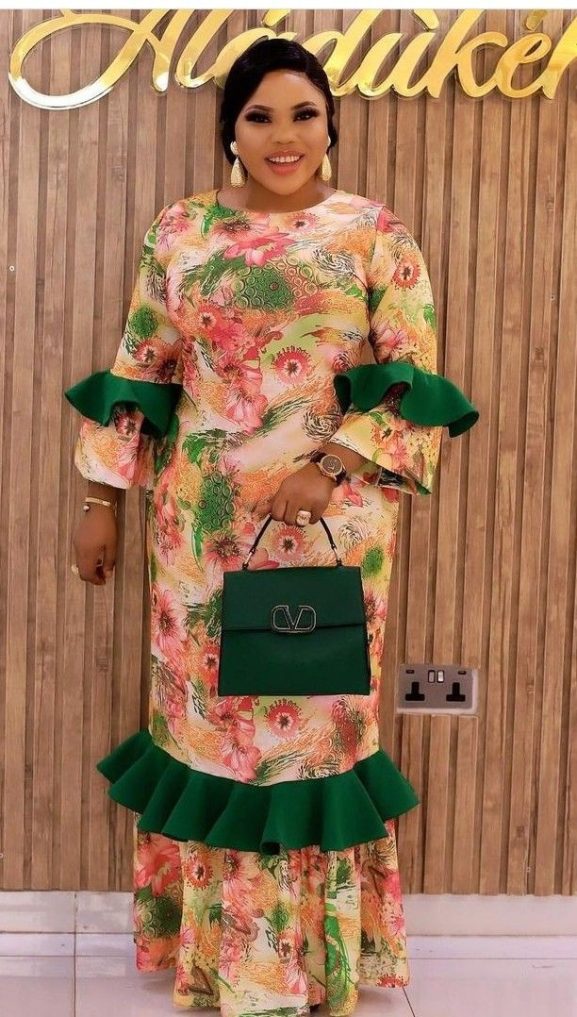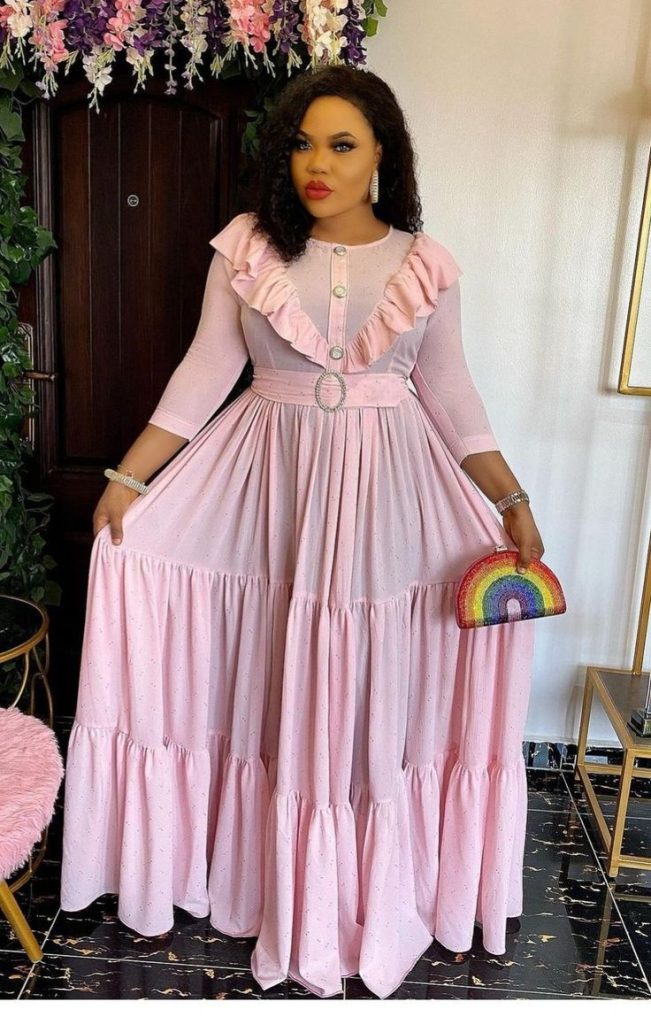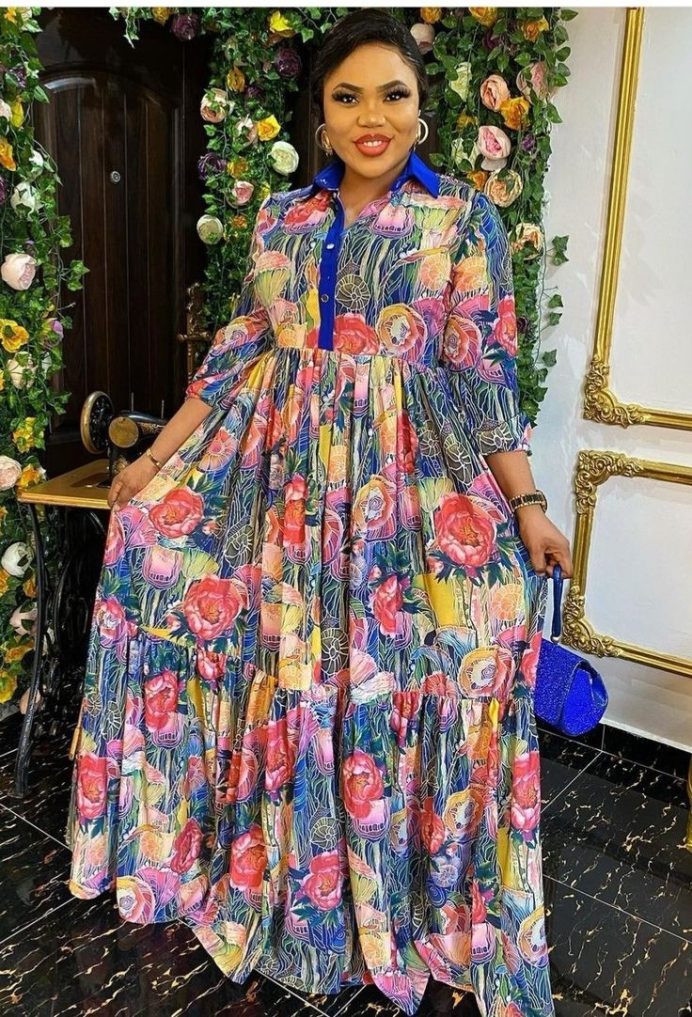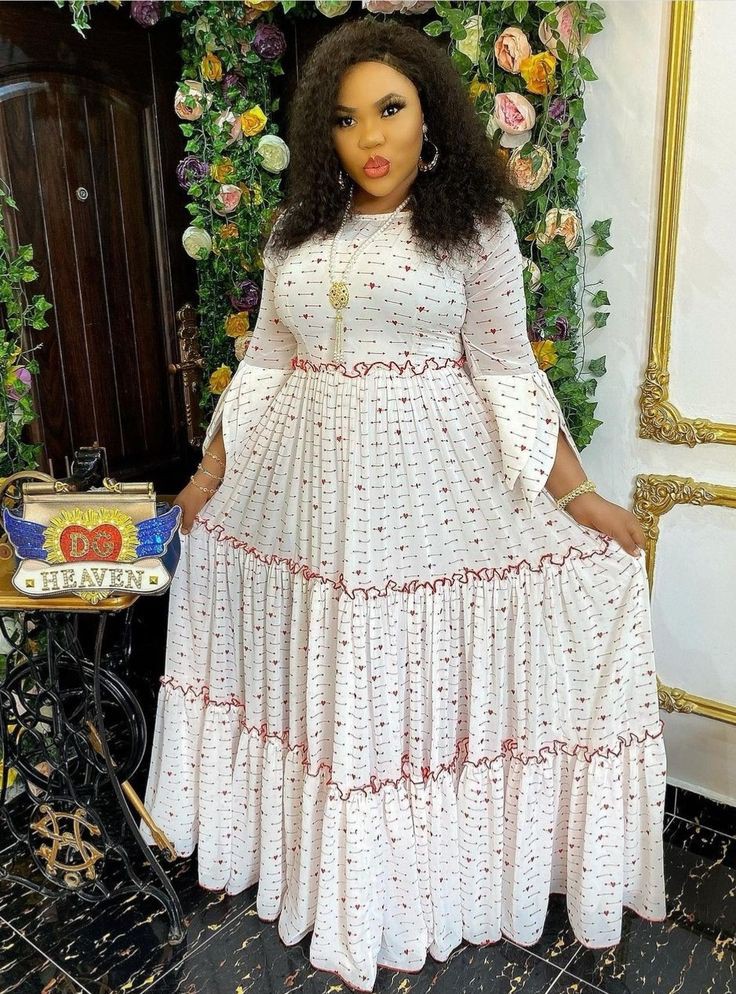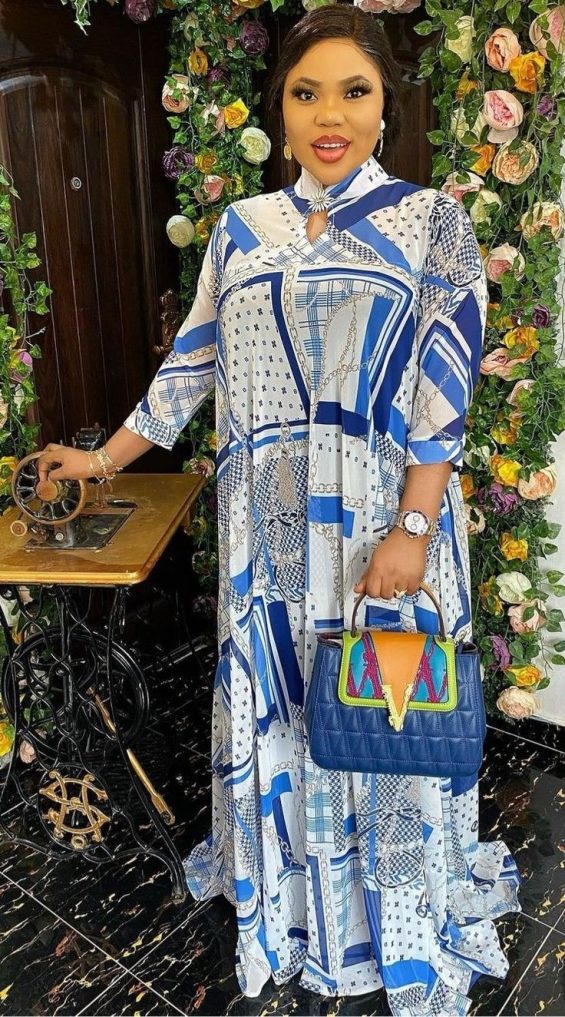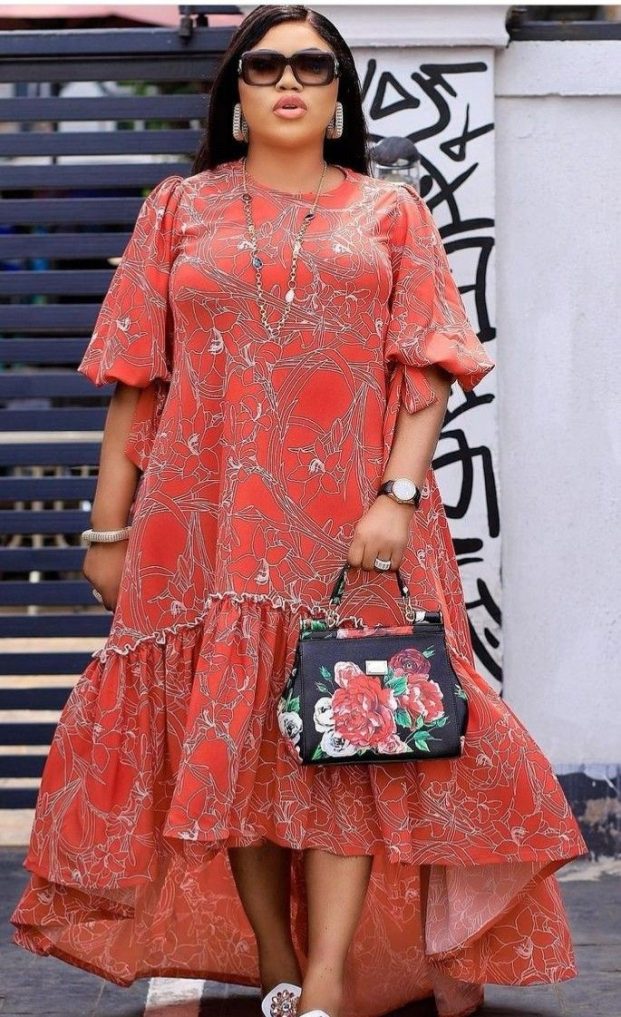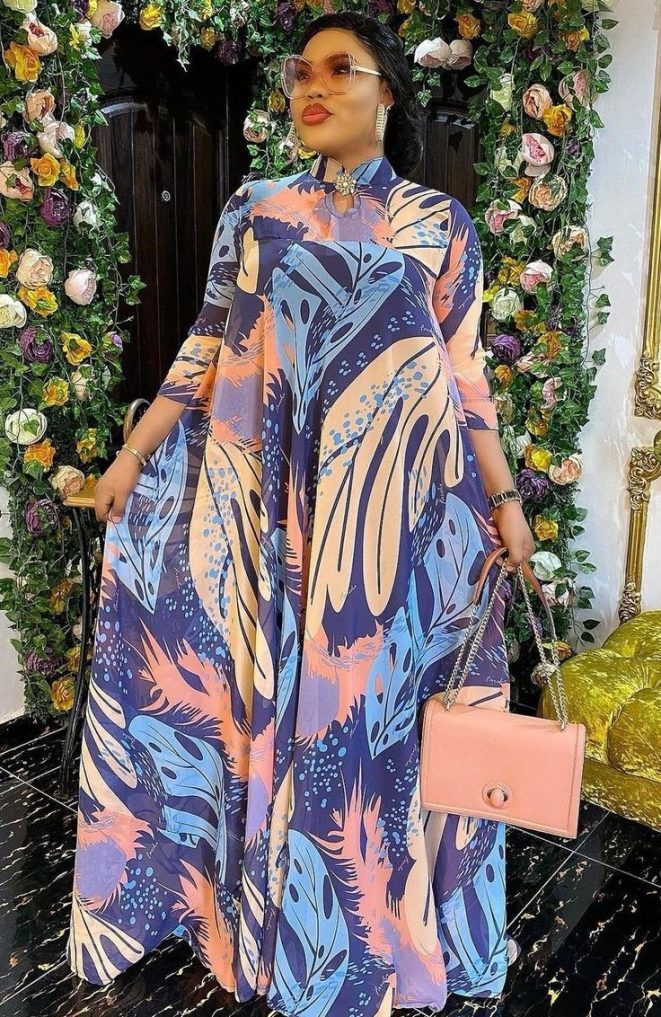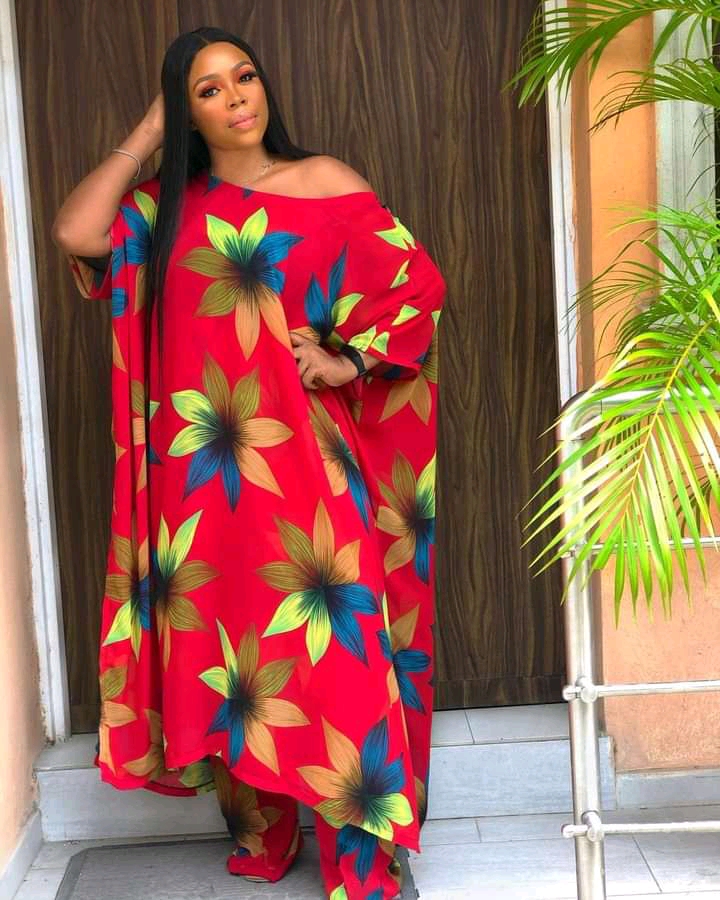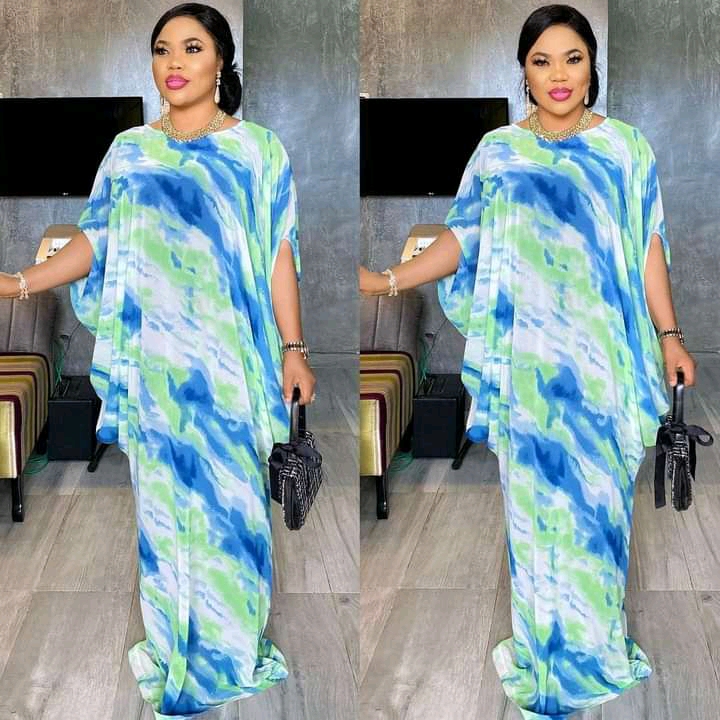 Photo credit: Pinterest