In this article, we will be taking a look at some latest bridesmaid dress inspirations for ladies. In a wedding setting, the bride and the groom have their friends come to support their wedding.
Read also: Latest Asoebi Styles For Ladies In 2022
The closest friends of the bride make up the bridesmaids and they often wear the same outfit color and even in some cases the same style. Having a bridesmaid helps to give more fun to the wedding.
The bridesmaid's outfit often depends on the theme of the wedding. The outfit can either be in the modern style of wearing a silk or sequin dress or in the traditional way of rocking a lace Asoebi. The Nigerian wedding gives the bridesmaids act more fun as we are usually looking forward to the way they style their Asoebi.
Read also: Latest Asoebi Designs For Wedding Guests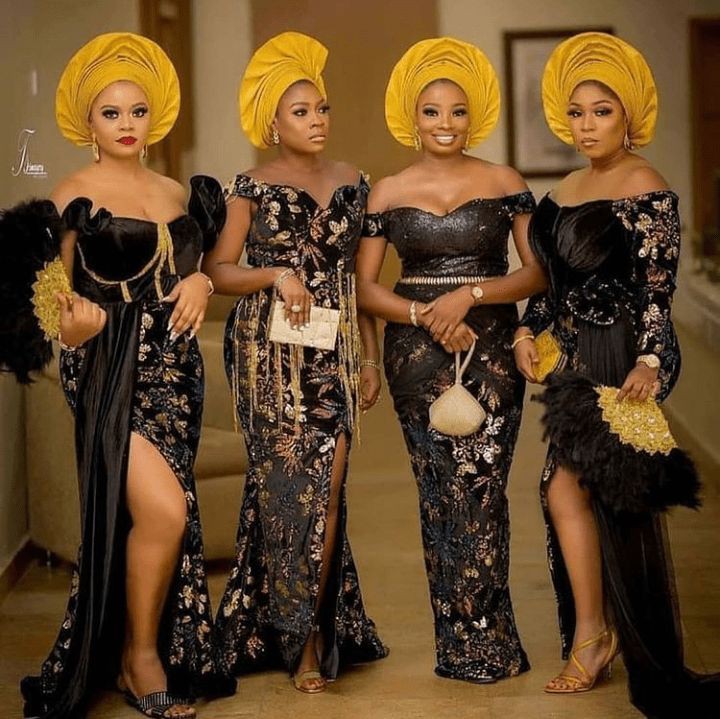 There are different ways bridesmaid dresses can be styled. In this article, I will be taking you through some picture inspirations In case you are invited as a bridesmaid at your friend's wedding. The bridesmaid's dress style can be different but the use of fabric and color must be the same. Check out some style Inspirations for you below: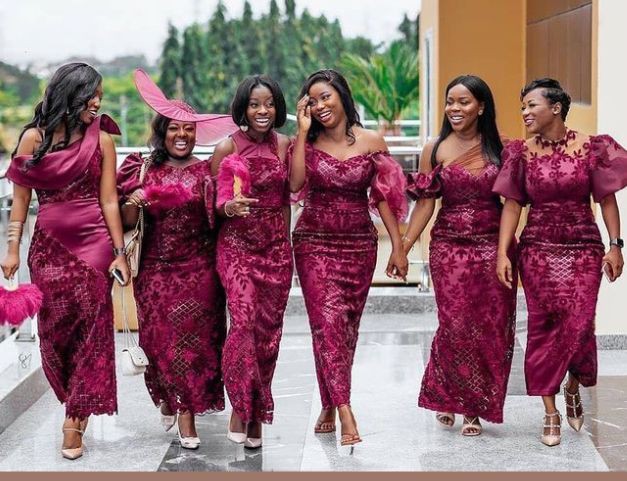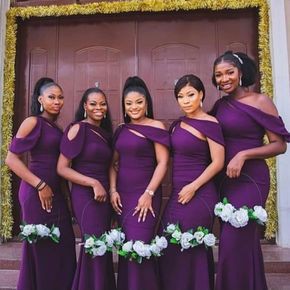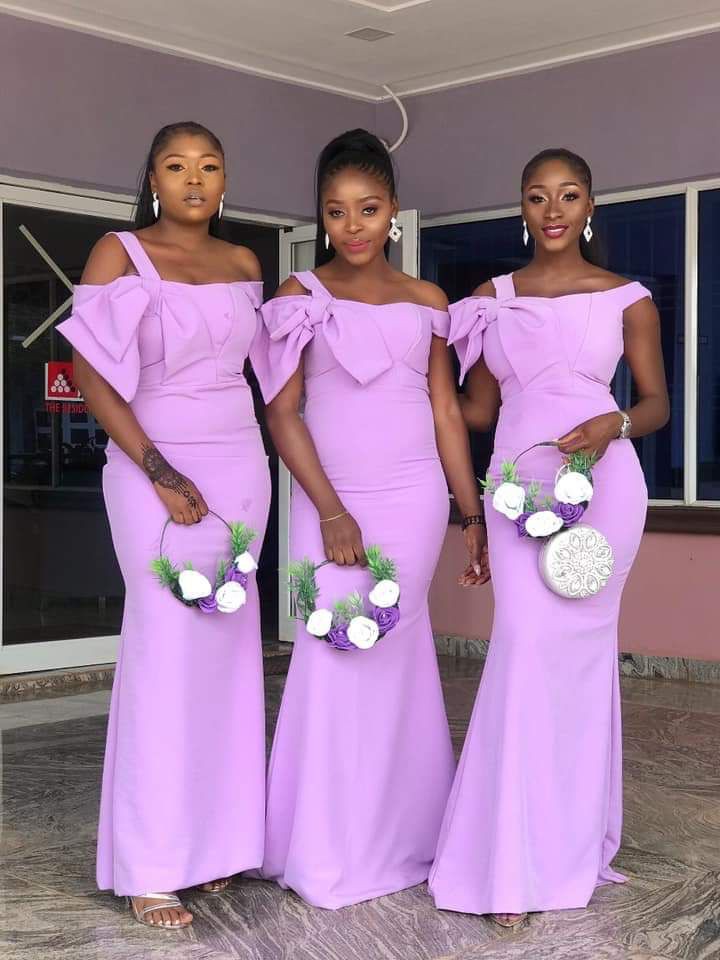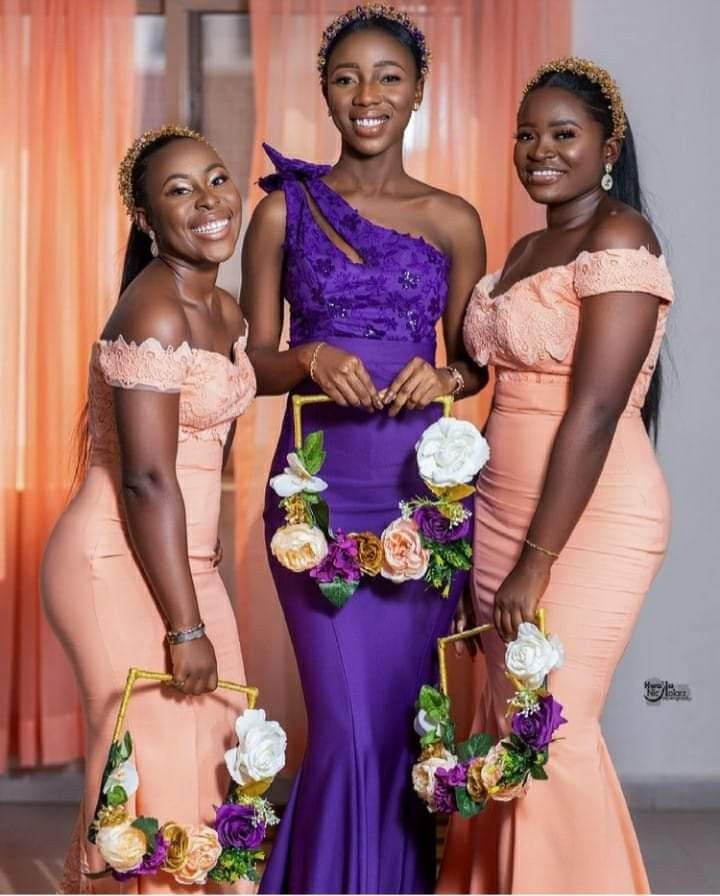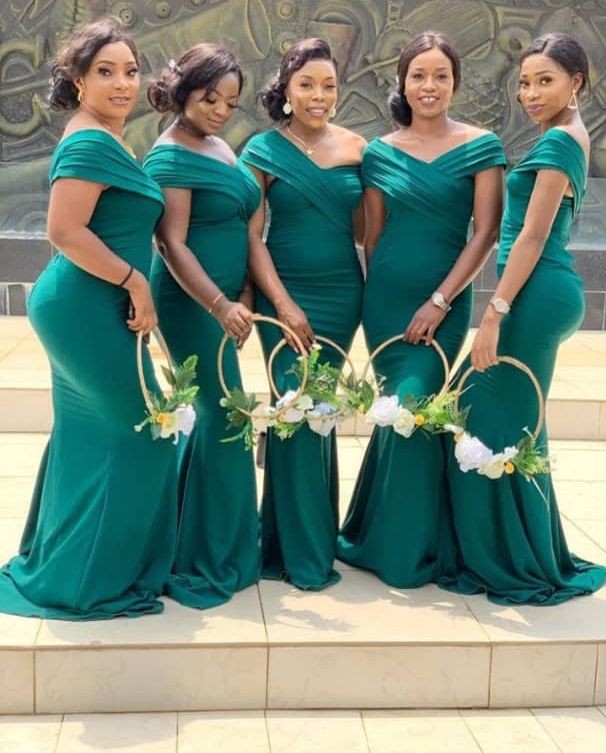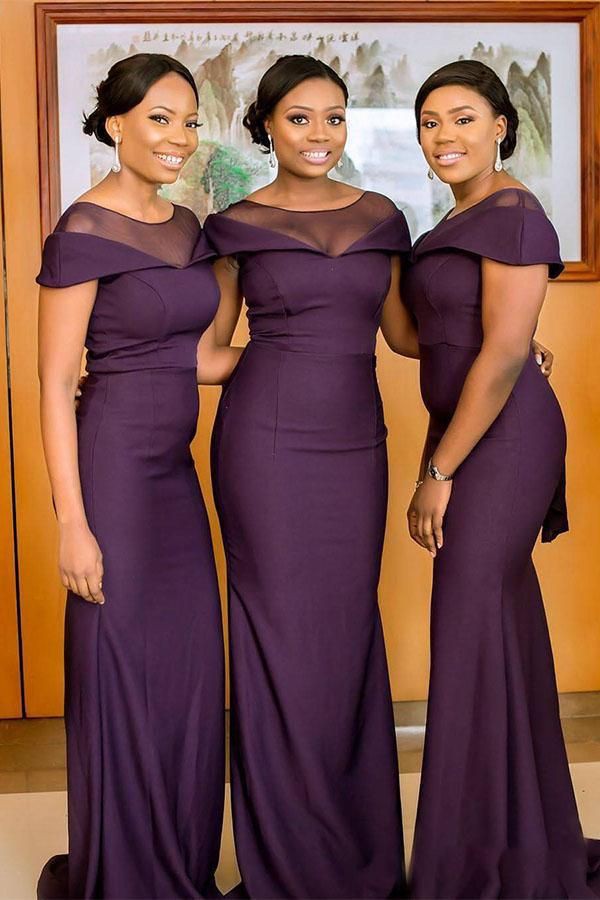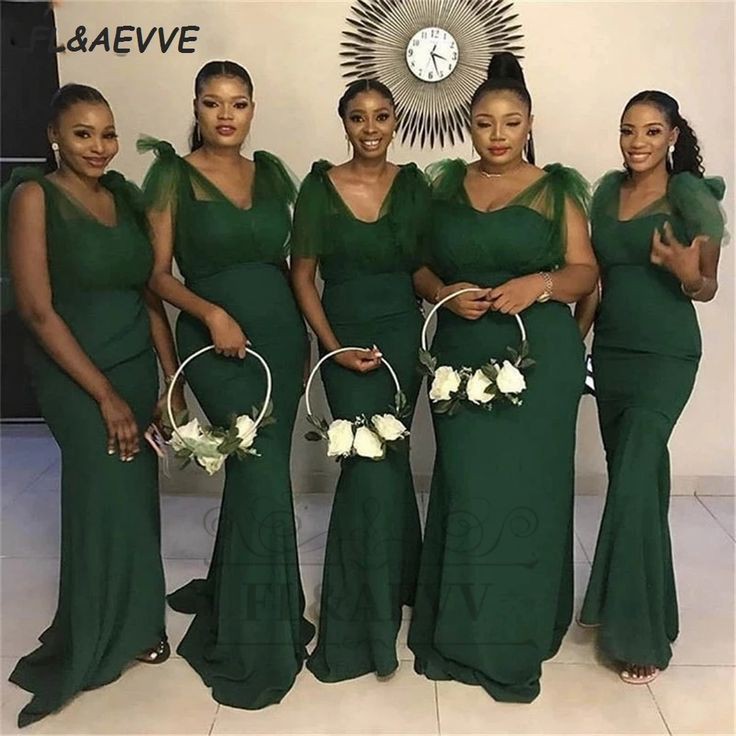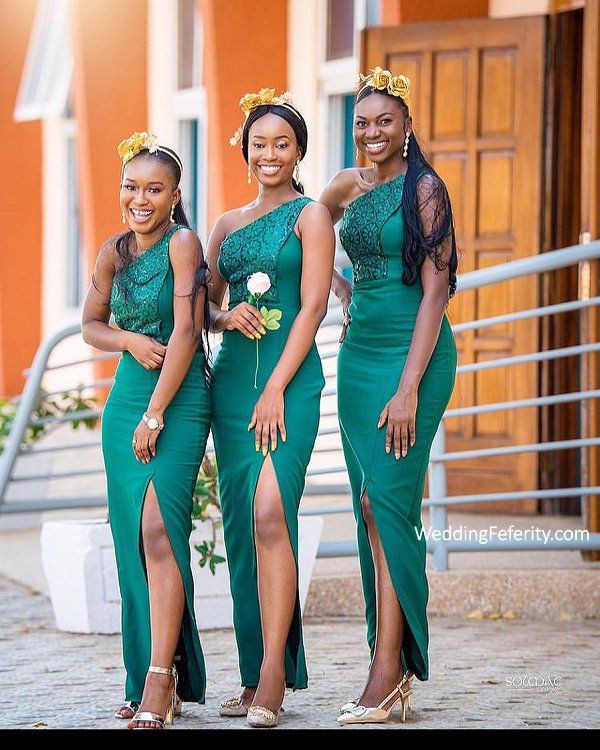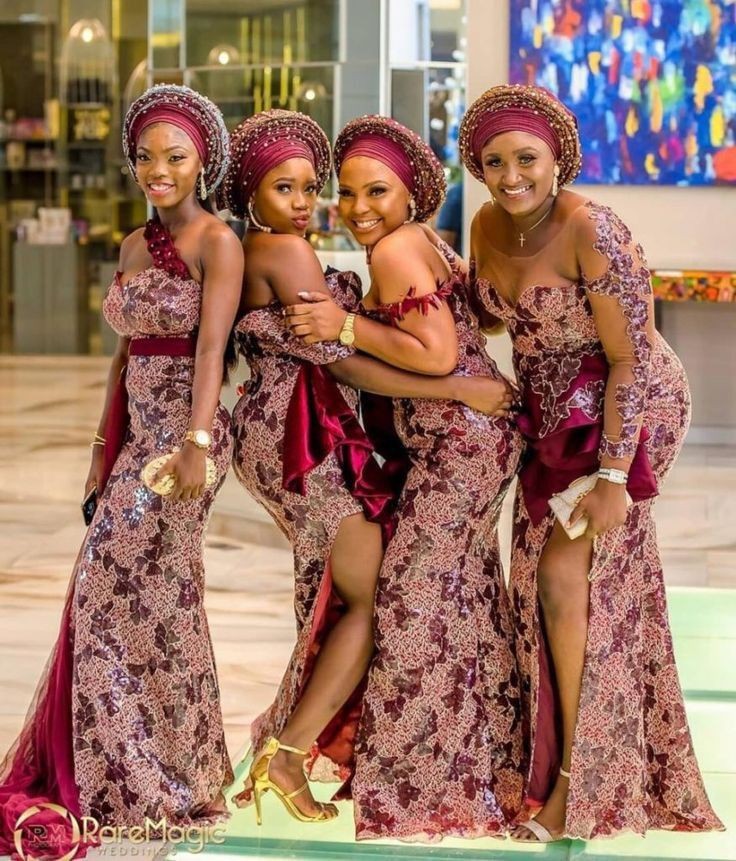 Photo credit: Pinterest