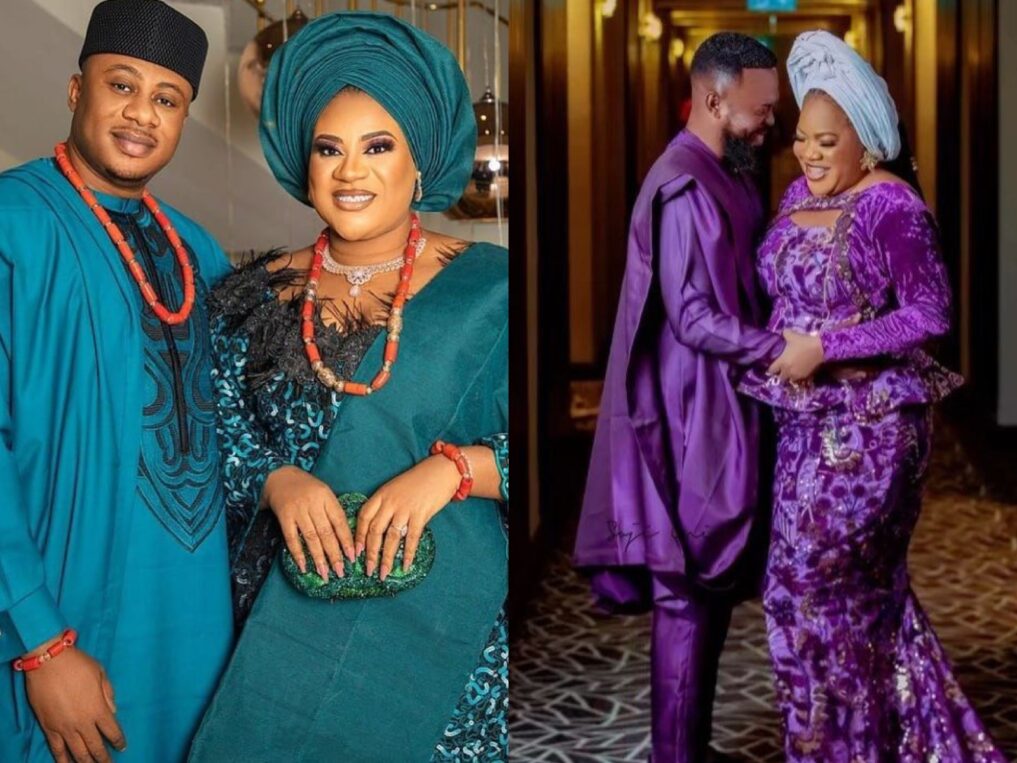 The Asoebi styles for couples exist in numerous designs. Wearing matching outfits as couples helps to highlight the bond, closeness, and love in your relationship. In this collection, we will be checking out some latest Asoebi styles for couples in 2022.
Read also: Latest Asoebi Styles For Ladies In 2022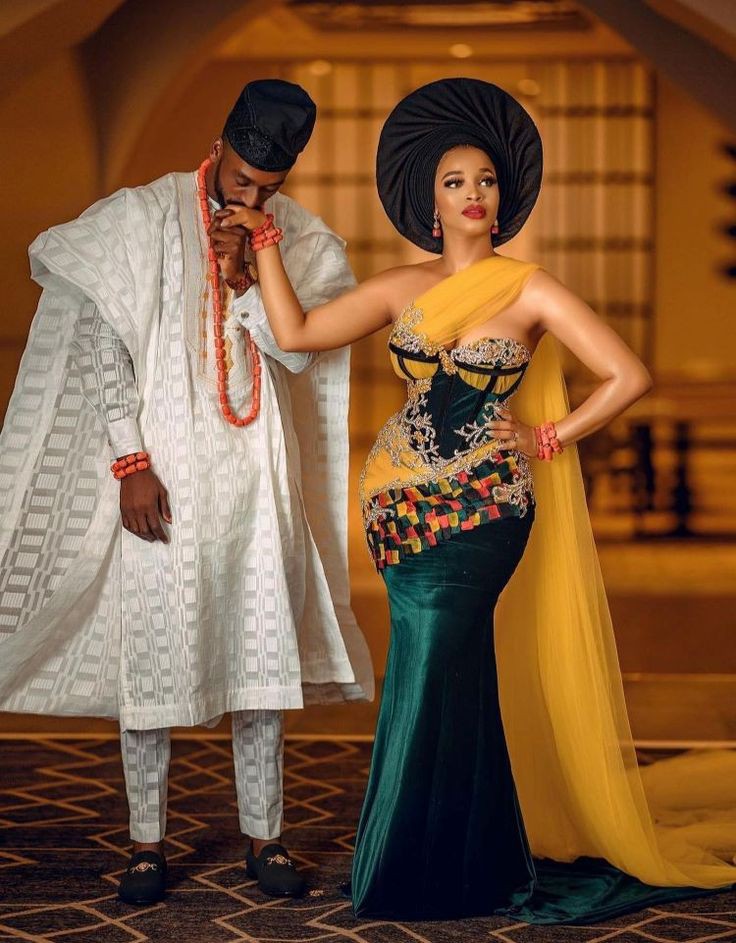 The Asoebi is a popular term used to describe outfits worn by guests when attending a party. The Asoebi can take various forms of fabric and include an Ankara fabric, a Lace fabric, or a Sequin fabric. However, the Ankara and lace fabric are the two most popular fabrics for Asoebi.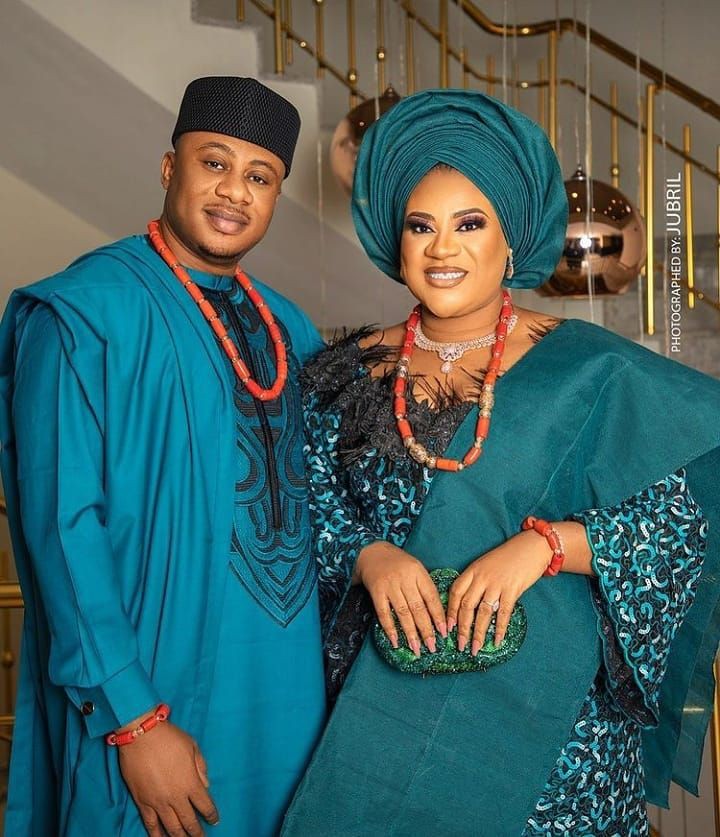 As a couple, when attending a wedding or birthday party, you can rock out your outfit in matching looks. While the female wears the lace or Ankara fabric, oftentimes the men style their Asoebi using the Cashmere fabric. Despite the difference in fabric, you can both match your outfit by choosing a matching color and also matching designs. There are different ways you can rock your Asoebi style as a couple to give it a creative appearance. When styling your Asoebi as a couple, you can also make use of matching headwear or match your agbada to suit the tone of your partner's dress. The Asoebi are usually styled creatively and exaggeratedly to make them fun and interesting to wear. Below are some Asoebi styles for couples in 2022:
Read also: Latest Asoebi Styles For Ladies Vol 8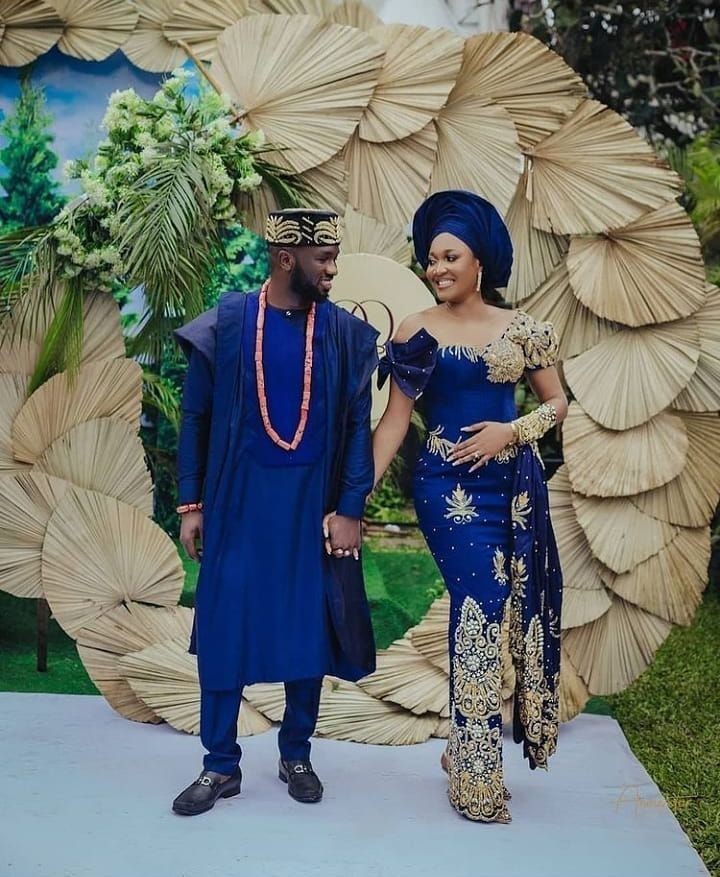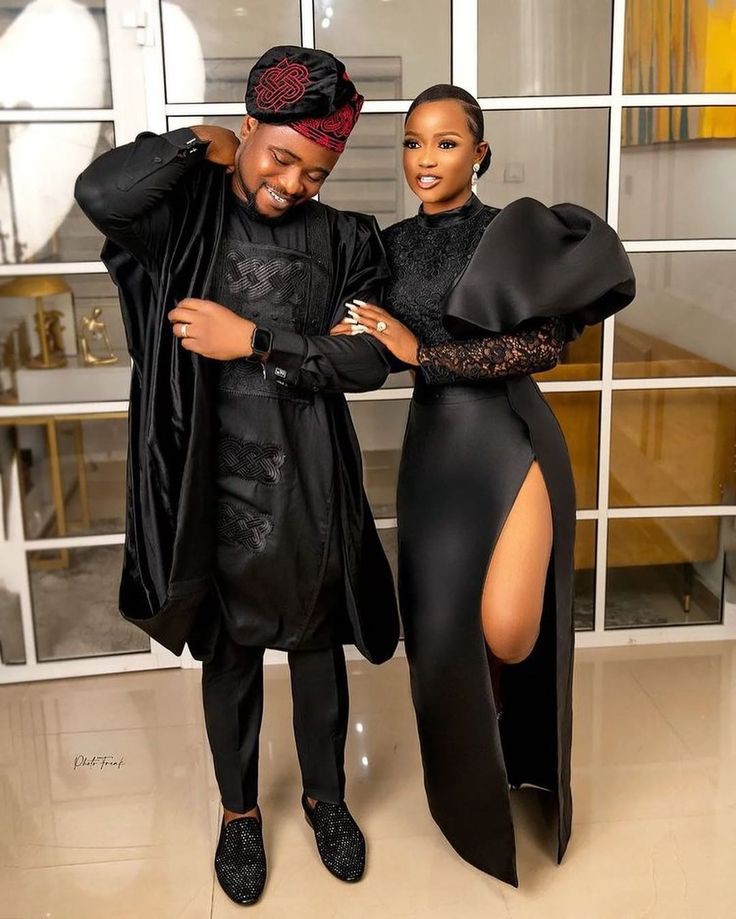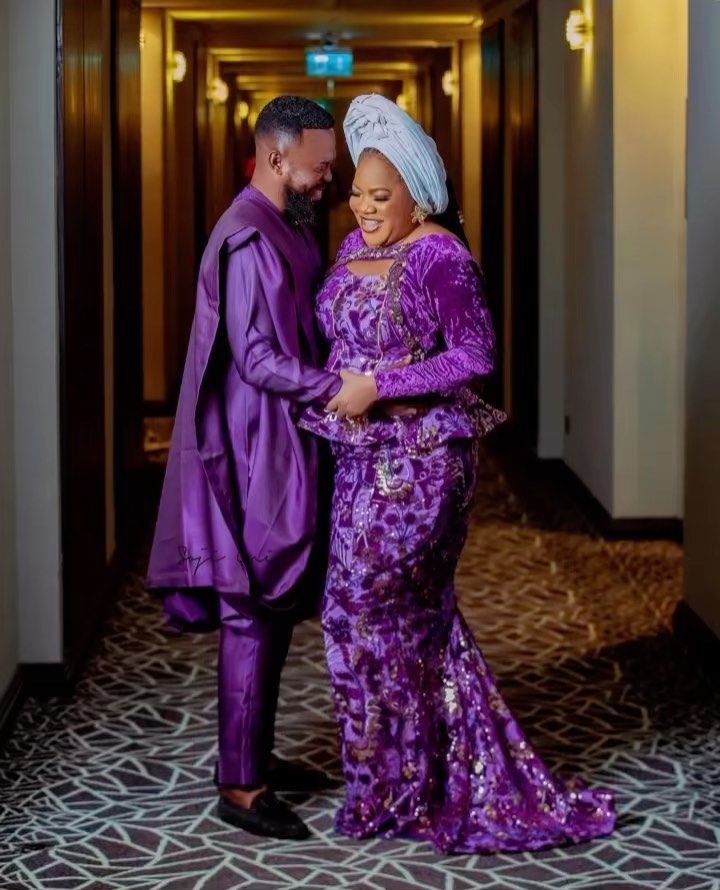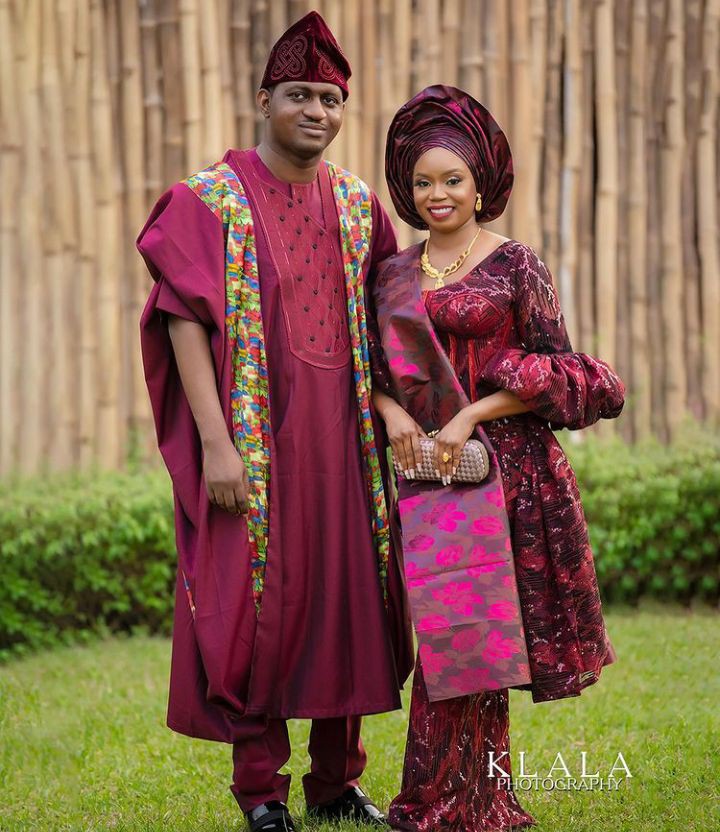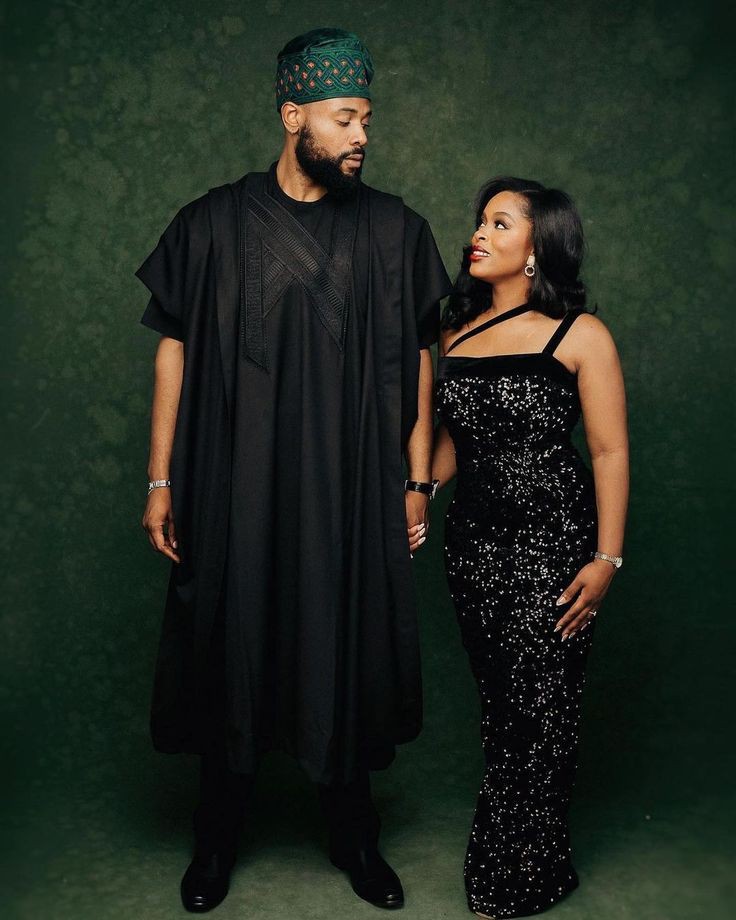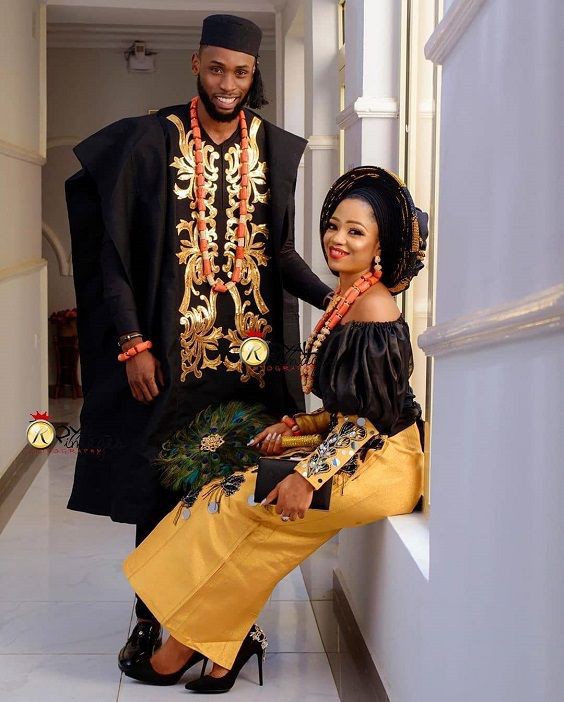 Photo credit: Pinterest