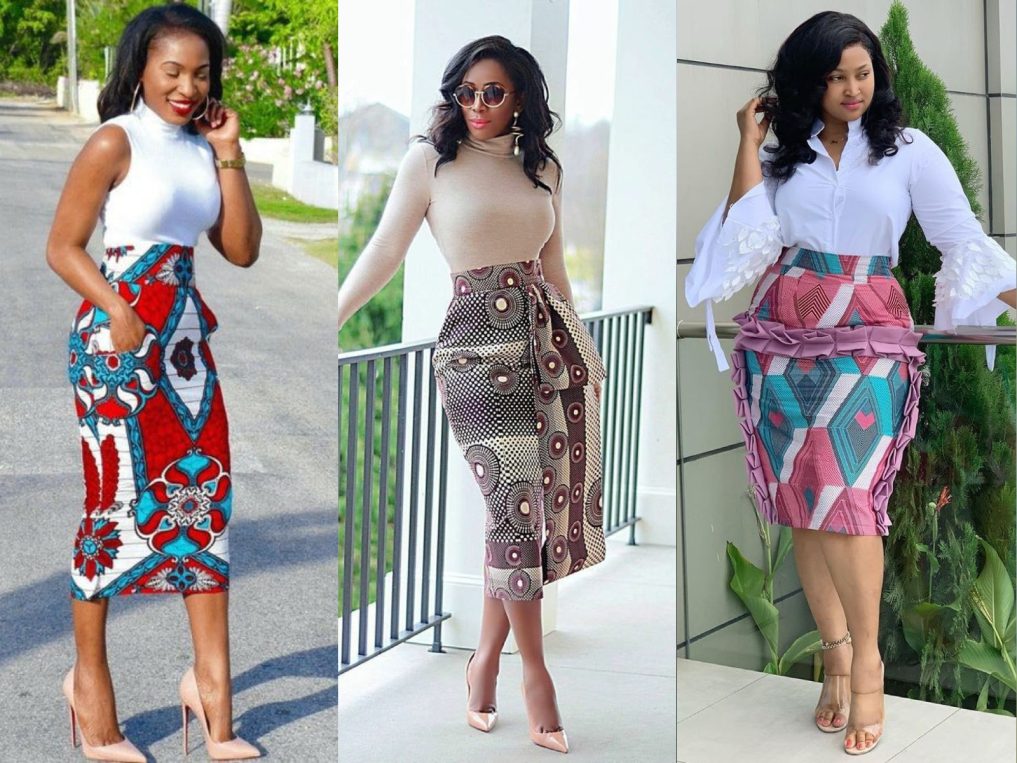 In this article, we will be checking out some latest Ankara pencil skirt styles for ladies to rock out. When it comes to the Ankara fabric, there are various ways you can style it and one of these is as a pencil skirt.
Read also: Latest Ankara Skirt and Blouse Designs You Can Wear To Church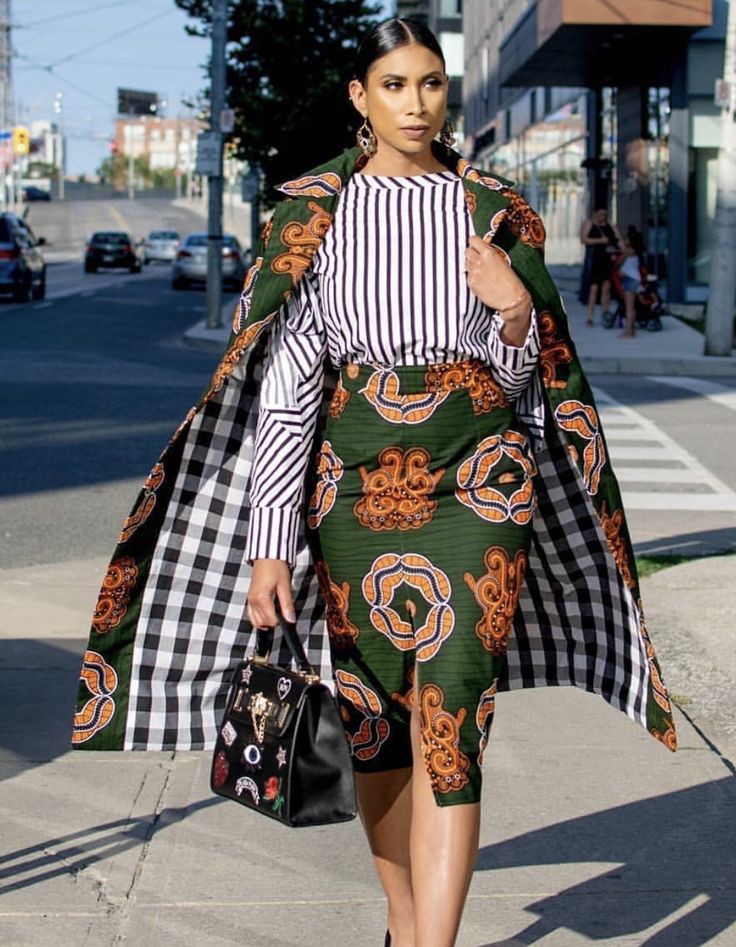 The Ankara pencil skirt is a type of skirt that is often styled as a knee-length or three-quarter skirt. The Skirt is designed to be smart on the body and might make walking difficult sometimes.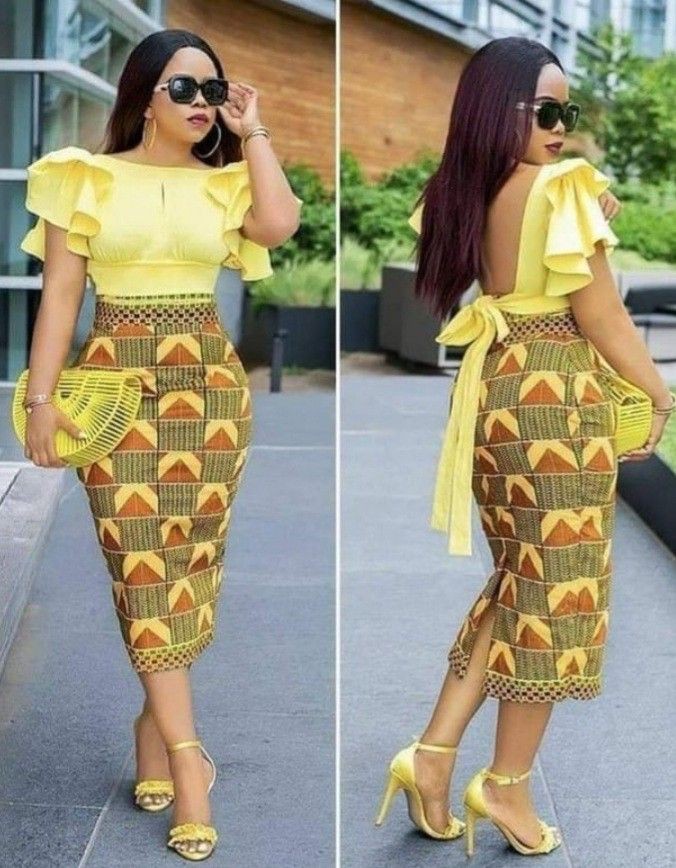 However, you can improvise by adding a tiny cut to the back of the skirt. Trust me when I say this Style is an interesting way for you to rock your Ankara fabric.
There are different ways you can rock your Ankara pencil skirt. Some of these include a church outfit, a corporate outfit, and so on.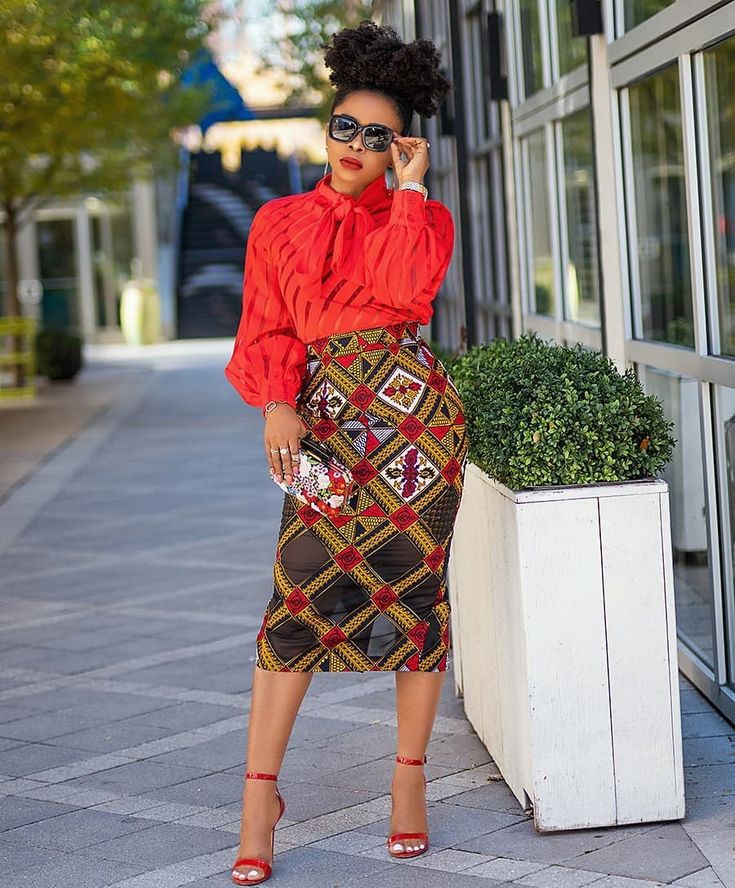 Read also: 25 Ankara Skirt And Blouse Inspirations For Ladies
When you want to rock your Ankara pencil skirt as a church outfit, you can either choose to combine it with a Peplum blouse or any other blouse design you want. However, a peplum blouse is highly recommended because it compliments the look nicely.
Another way you can rock your Skirt is to combine it with a white shirt and this combination is often worn for corporate outings.
Below are some latest Ankara pencil skirt styles for ladies: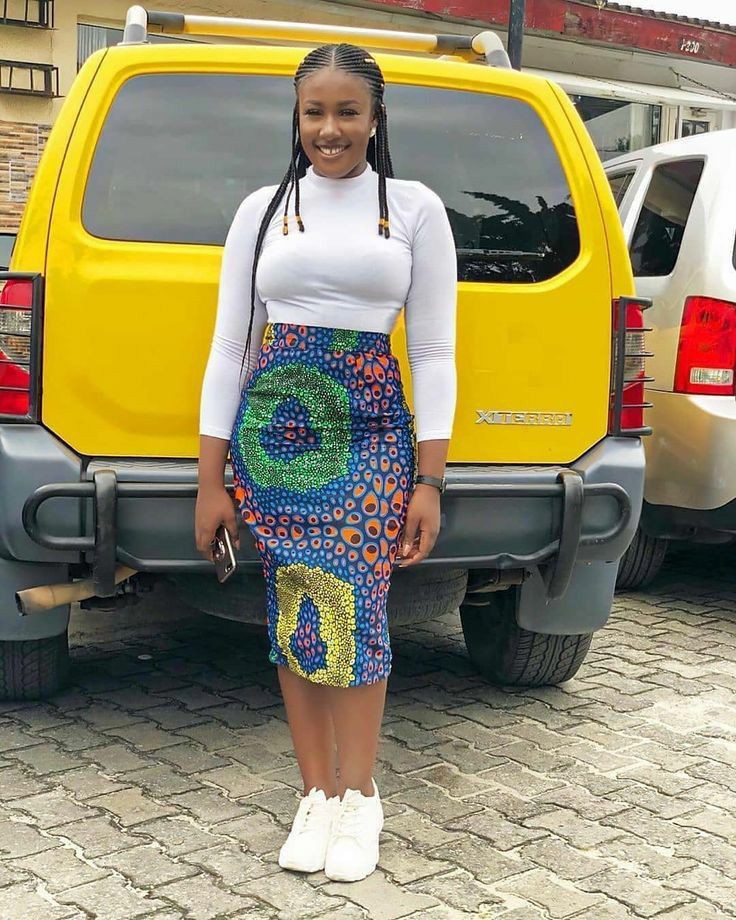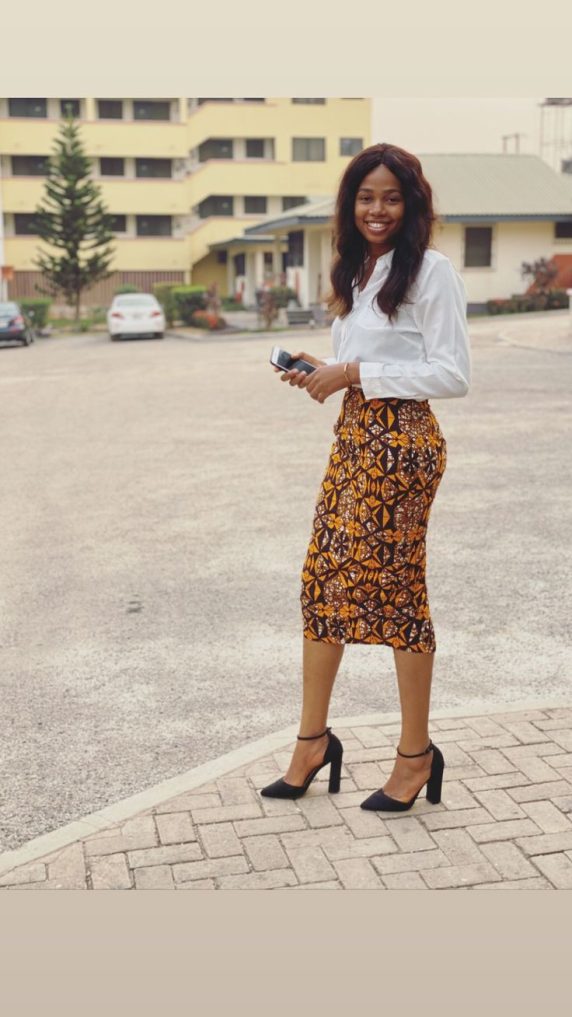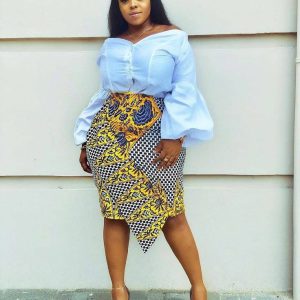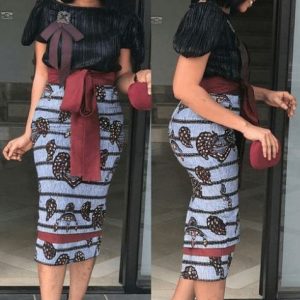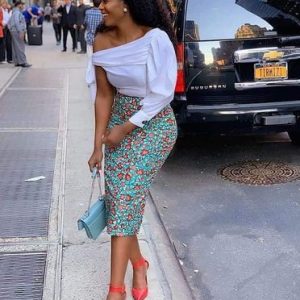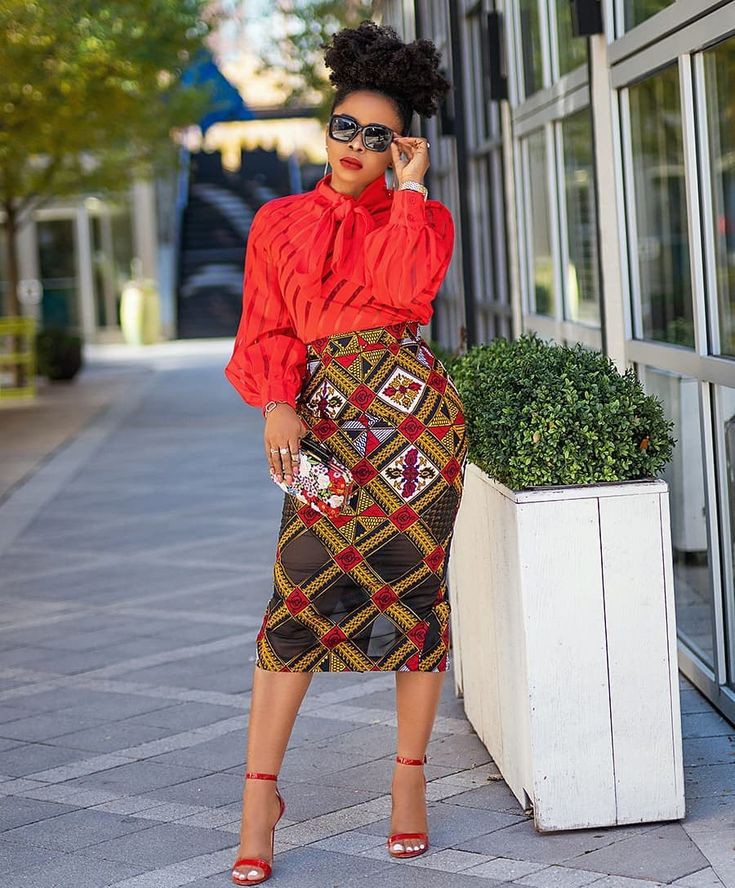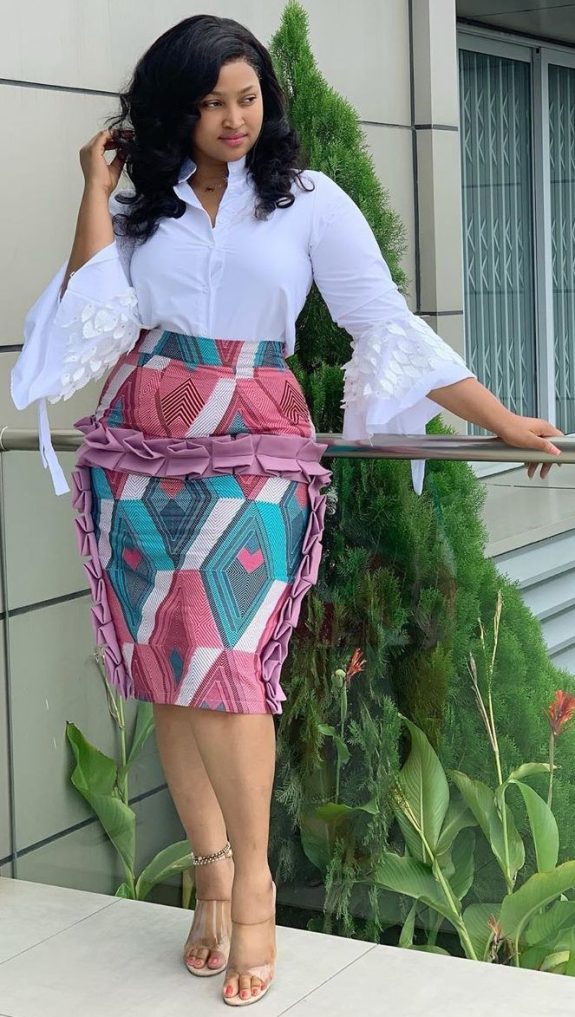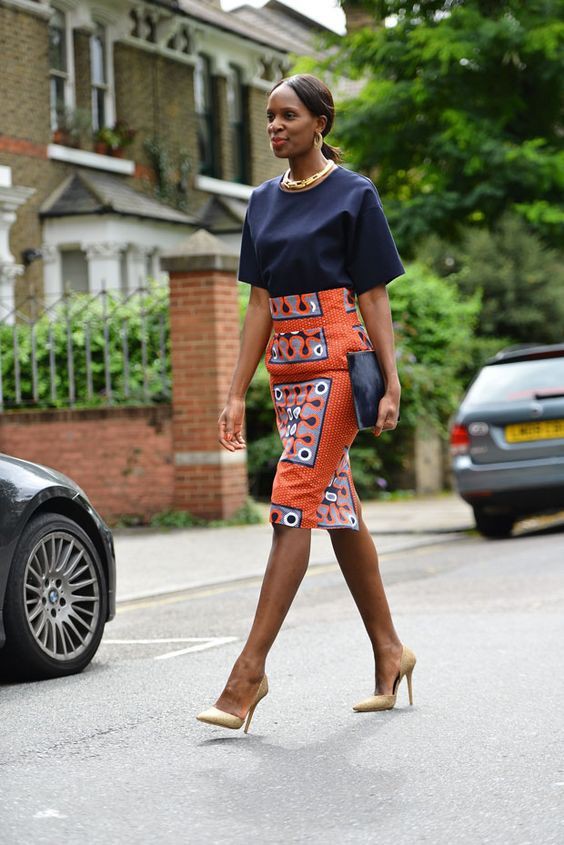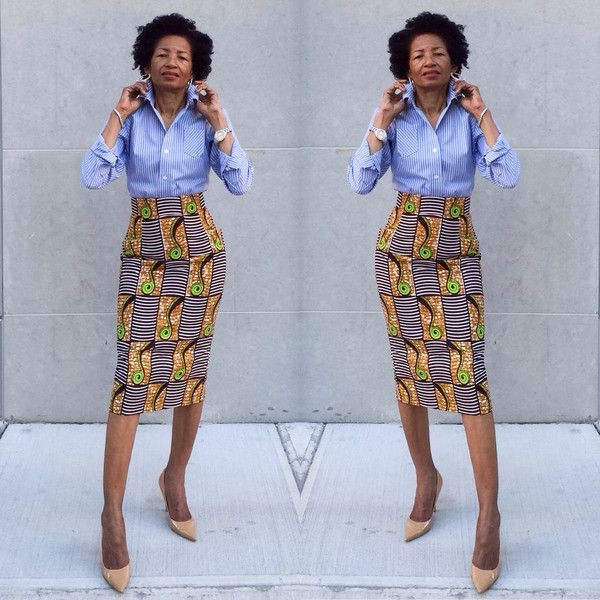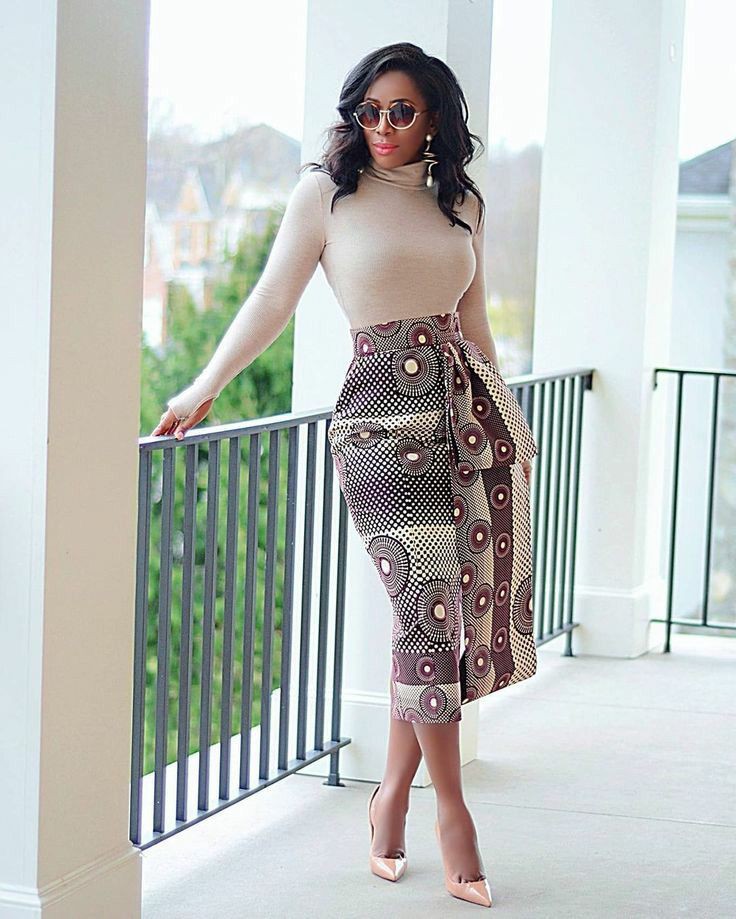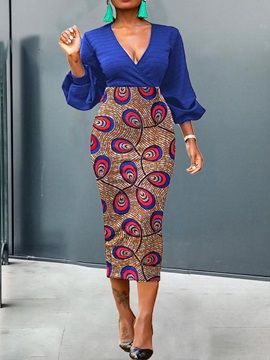 Photo credit: Pinterest
Click here to follow us on Instagram