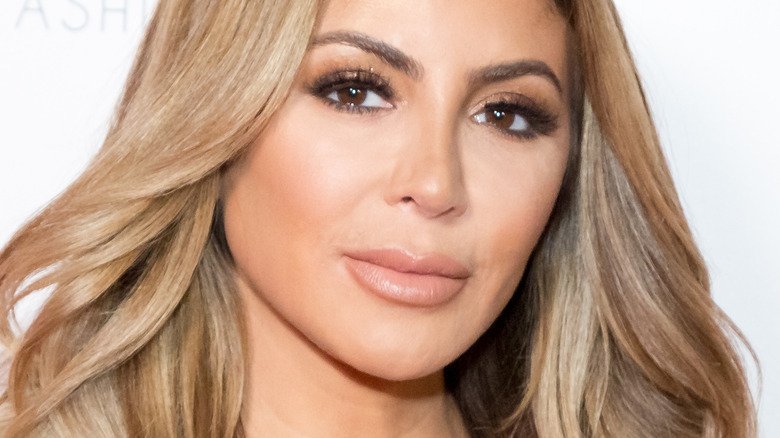 Larsa Pippen has disclosed that she used to have excessive sex with her former husband, Scottie Pippen. Their 20-year marriage ended in 2021, and the Real Housewives of Miami star said the sex was exhaustive.
The reality TV star made the revelation during Part 2 of the fifth season of the reunion, which is in three parts.
Larsa, 48, said they used to have sex at least four times every night for over two decades.
She said:
"I always had sex four times a night. I had sex four times a night every night. I never had a day off for 23 years.''
Scottie and Larsa Pippen are parents of four kids: Scottie Jr., 22, Preston Pippen, 20, Justin Pippen, 17, and Sophia Pippen, 14.
Following her revelation on the NSFW, Andy Cohen, the executive producer, said to Larsa that her current partner Marcus Jordan has "really big shoes to fill.''
When Larsa met Marcus Jordan, the 32-year-old son of another basketball legend, Michael Jordan, she was still technically married to Scottie, 57, who is now a retired NBA legend.
The pair met at a party in Los Angeles in 2019, but started dating officially in September 2022.
ALSO READ: LARSA PIPPEN AND MICHAEL JORDAN'S SON MARCUS JUST FRIENDS DESPITE BEING SPOTTED OUT ON A DATE
Talking about Marcus, she said:
"I just met him a few years ago. I never met him before. I was with Scottie the very last year that (Scottie) played with Michael. Michael and his wife were going through a divorce, so I never met his wife, never met his kids. It wasn't like we had families that were intertwined. I never knew them.''
The 48-year-old reality TV star further confirmed that she "would definitely change my last name for whomever I married, that's for sure."
Marcus Jordan is the founder and chief executive officer (CEO) of The Trophy Room. The company is an online-based sneaker and sports apparel store named after his father, the legendary Michael Jordan.