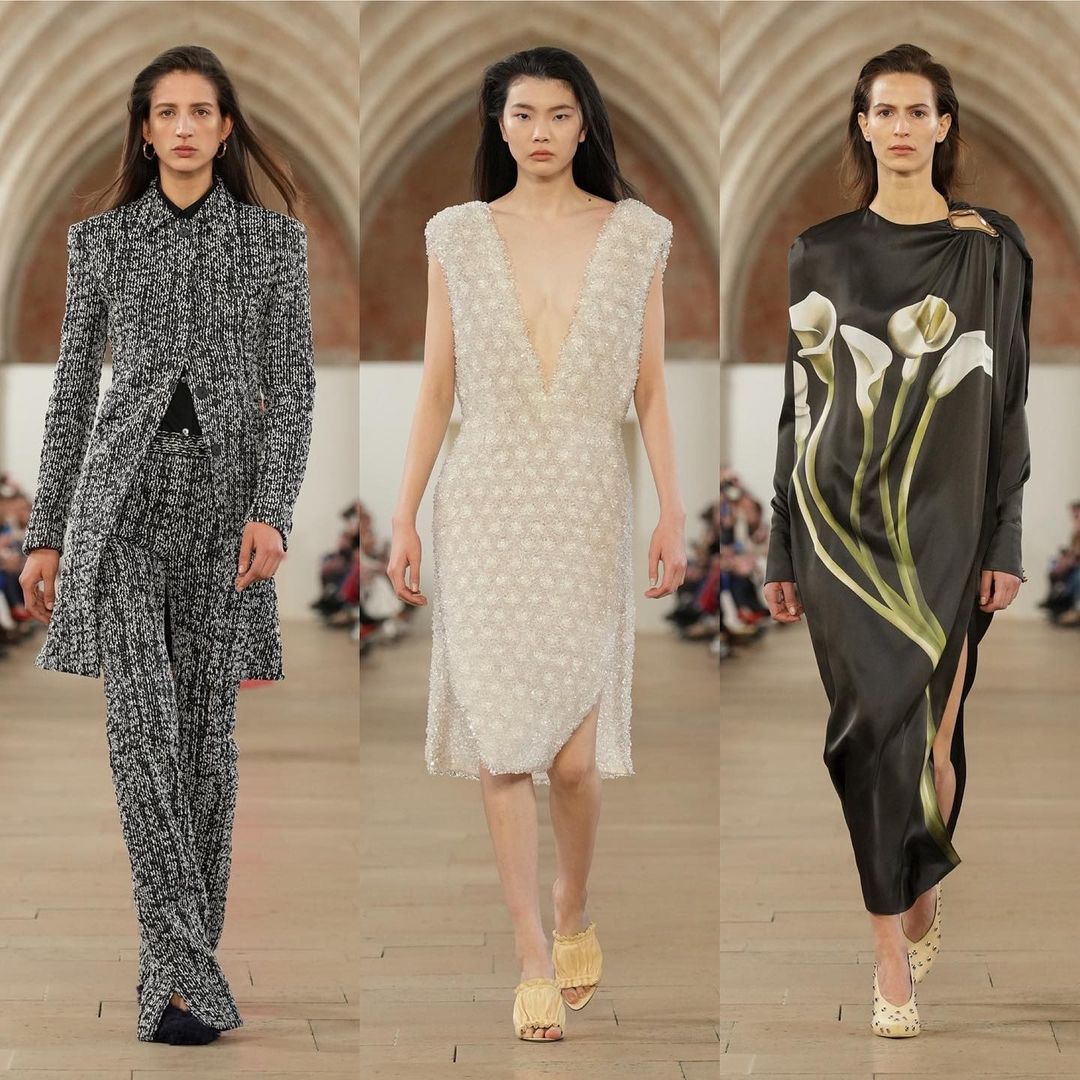 Lanvin Runway Show for Paris Fashion Week FW23 Ready To Wear Collection brought about some amazing designs as the fashion house started with some breathtaking outfit which has left its loyal customers glued yet confused on what to go for.
Read Also: Lookbook: Schiaparelli Fall-Winter 2023 Ready To Wear Collection
Sialelli was inspired by his location and watched the 1978 Éric Rohmer film Perceval le Gallois, a highly stylized medieval knight's tale with naive drawings for backdrops. The result would have been the childlike creations that embodied his men's collections at the start of his Lanvin career, but aside from a few boys in knitted jumpsuits, he stuck to a mature language in both silhouette and texture.
Only color accents in accessories and jewelry broke up his muted palette. He attributed the women's tailoring to another film, the Isabelle Adjani-starring Possession from 1981, in the form of ladylike double-layered blazers and sharp-shouldered jackets and coats.
His menswear tailoring cut a conservative line but was amplified by fabrications such as "poodle" mohair and croc-embossed leather, both of which were also used in womenswear.
These elements set the tone for a collection that resembled the glamour associated with Sialelli's work prior to the "reset" in texture and surface decoration last summer. The faux exotics and fluffy wools, tinseled velvets, sumptuous sequins, and rustling glass beads that adorned cocktail and evening dresses all fell under the category of textures that seduce the senses; things that stimulate that catnip effect of glamour.
Read Also: Isabel Marant Fall-Winter 2023 Ready To Wear Collection
See full collection as complied by justfashionworld;