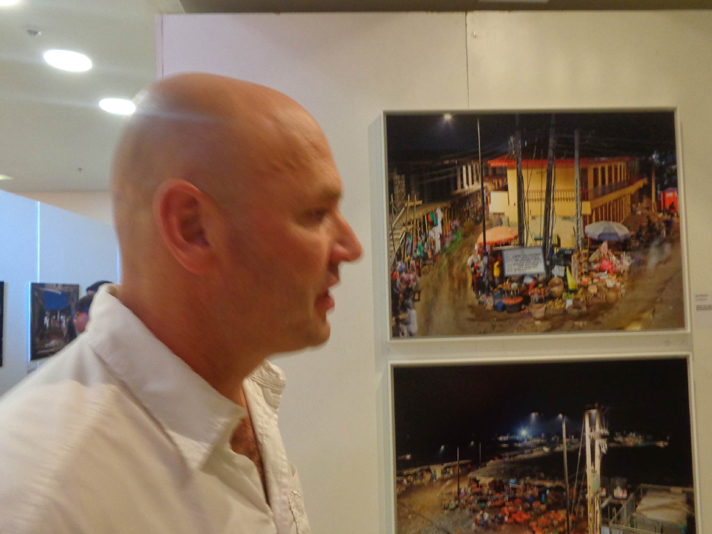 The Lagos photo foundation organised its fifth edition of Lagos photo festival on Saturday  25th of October  2014. The theme "Staging reality, Documenting fiction" Features 40 photographers from 21 countries.
The grand opening which took place at Eko Hotel and Suites Escalator Exhibition hall, Victoria Island Lagos,  drew a large number of Artists and patrons  in the Artistic industry. Participating artists includes,  Award winning photographer Abraham Oghobase(Nigeria),  Founder of ELOPHOS studio, Oluwaseun Akinsanmi, photographer Hans Wilschut (Netherland), Ricardo Cases (Spain), Thomas Mailaender (France), Kudzanai Chiurai (Zimbabwe), Nicolas Henry (France), Mary Sibande (South Africa), Namsa Leuba ( Switzerland/Guinea) amongst others.
The brand Director of Lagos photo festival, Wunikan Mukan,  also said that "Lagos photo  aims to provide a platform for the development  and education of contemporary photography in Africa establishing mentorships and cross cultural collaborations with local and international artists".
She also informed that, "Through numerous collaborations, Lagos photo festival continues to provide a platform for improvement, progression of professional and emerging photographic talent which includes workshops, artist presentations and portfolio reviews facilitated by prominent local and international photographers".
According to the Director for Marketing and Sales Etisalat Company, Mr. Ken Ejiofor, "Lagos photo festival is a platform to show what talent is all about in the area of photography, it aligns with what Etisalat is doing to develop and nurture photographic talent in Nigeria. As part of social change."
The photo exhibition had on display 40 photographs of best photographers from different parts of the world, theme which ranged from issues to do with human relationships between photography, beliefs and truths.
Artistic Inspirations
Some of the artists whose work featured in the exhibition disclosed the inspirations behind their work. Spanish photographer ,Cristina De middle  " I got my inspirations for a  Nigerian book I read last year when I was invited to Nigeria for the Lagos Photo  festival , I bought a book titled "This is what hatzed did"  I fell in love with the stories about the Nigerian culture I told the same story in my portrait, I love the Nigerian culture and it inspired me to take this photo. Through my work I wanted to encourage Nigerians to read wide".
France Photographer Patrick Willocq's attempted to illustrate the African culture through his work tilted "I Am Walé Respect Me", "After spending a lot my life in Congo, I loved the music and culture, it inspired me  a lot especially their music I decided  to document indigenous culture and customs through carefully composed performative images".
Nigerian Photographer Ade Adekola,  Expressed his love for the Yoruba culture  " I described the Yoruba  culture through the Egungun festival also series explores the Egungun and its significance within Yoruba culture, The term 'Egungun' refers to the masked and colourfully costumed figure that is the protagonist within traditional Yoruba ceremonies, called 'Ogun Egungun', that are rooted in ancestral worship. Referred to as 'the living-dead', they represent the reincarnated spirits of Yoruba ancestors, for whom annual ceremonies are held as a means of assuring them a place amongst the living, and as a means of renewing the lives of an entire community".
At the end of the exhibition three winners were selected  , 1st position Folashade Adeyemi, (inception fashion), 2nd postion  Bandru Temitayo (" Me Art me fashion) and the 3rd position  Monsuru Alashe (In and out fashion).
Guests viewed the works on display and chatted with artist featured in the exhibition.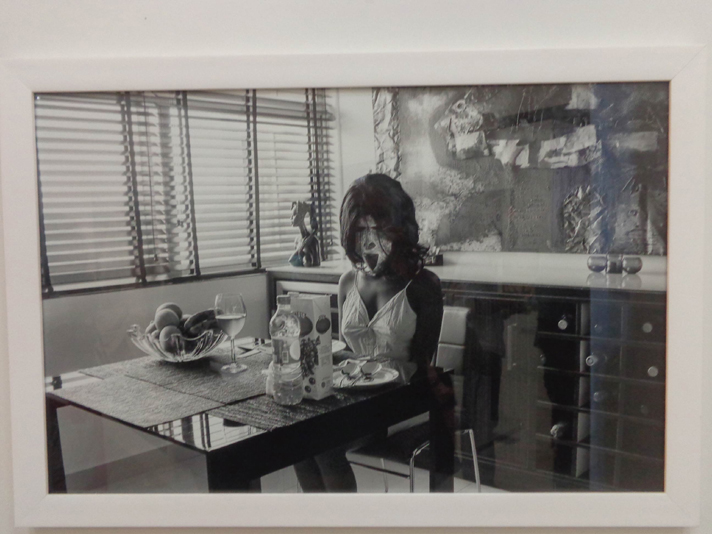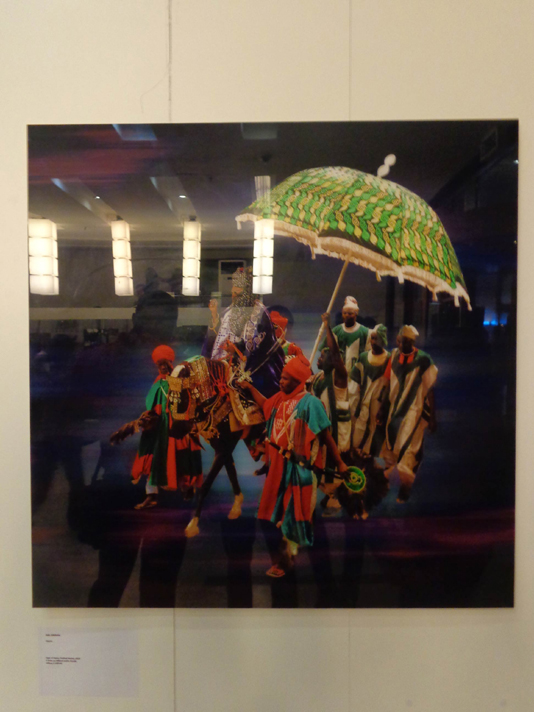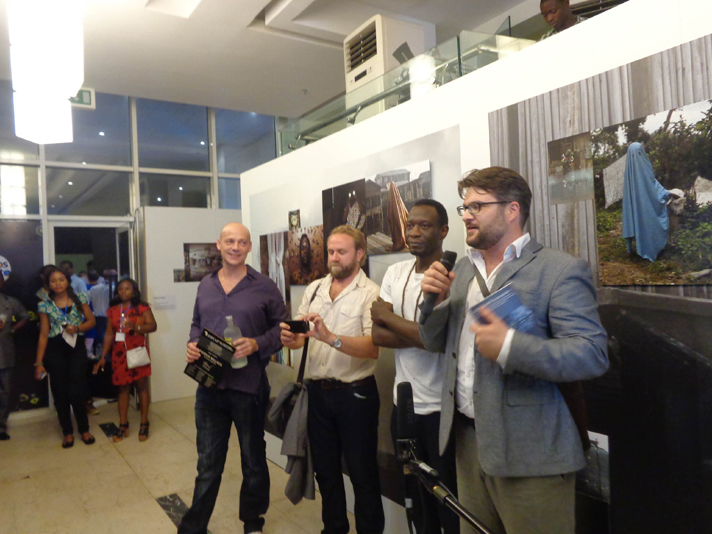 By Olubukunola Femi-Dagunro
Related articles across the web