The much anticipated Lagos Bridal Fashion Week 2018 kicked off last night showcasing some of the most beautiful wedding and glamorous outfits from amazing Nigerian and Western designers.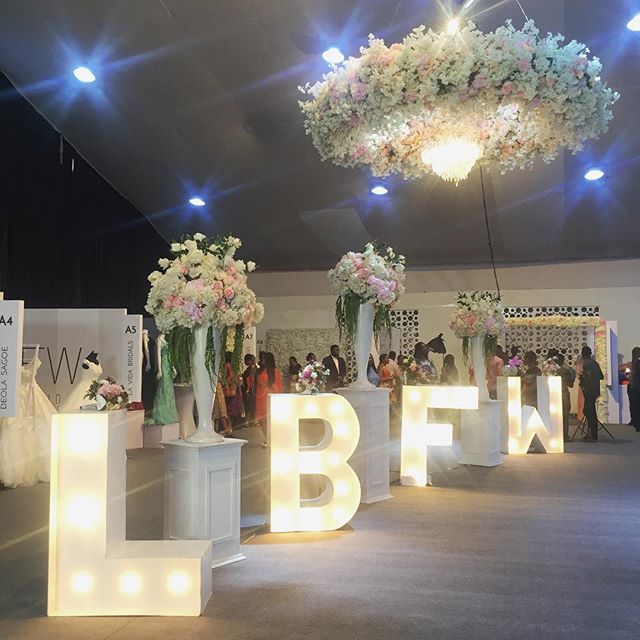 The runway was beautifully designed with flowers and floras giving you a first-hand feel of a carefully planned wedding shower.
Though like it has always been with the first day of fashion shows, it kicked off really late at about 9:30 pm due to some few technique delays. When the lights were dimmed for the show to begin, Bridals by Ivy took the runway with her electrifying models adorning some of the most amazing bridal collections to behold on an African soil. Elizabeth and Lace Bridals was next to showcase their collectives while Otumemine also brought the roof down in their outfits carefully tailored with an imprint of style and elegance. Poosh Bespoke and her classic collections left goosebumps on the audience in her elegant Bespoke western collections. Shadiat Alaasoke had some of the most trendy African fashion collectives on the showcase with traditional imprints of western and cultural fabrics mixed in the most creative way ever seen. Bibi Lawrence and Yemi Shooyemi were the last to showcase their beautiful casual and bridal collections leaving the audience asking for more.
See run way pictures below:
Elizabeth And Lace Bridals
Otumemine
Brides by Ivy
Photocredits: LBFW