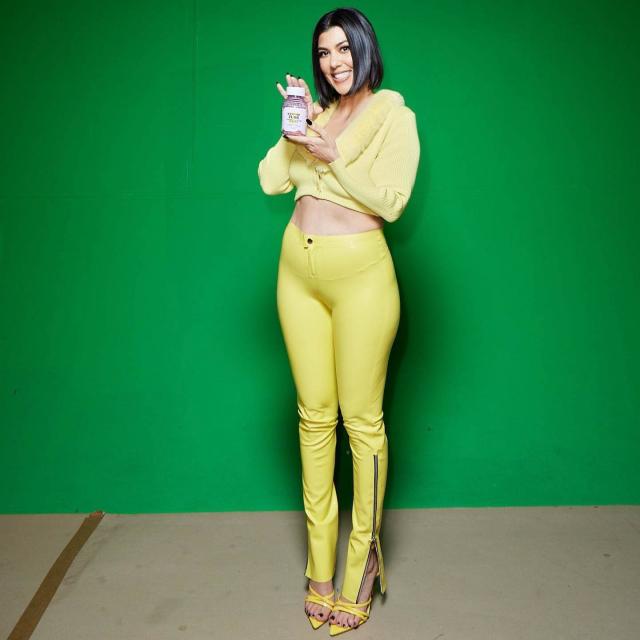 Kourtney Kardashian has been compelled to deny rumors that she was carrying her fourth child once more.
When a fan questioned whether the 43-year-old founder of Poosh was expecting based on images from her recent Lemme campaign, she replied, "the after affects [sic] of IVF (I only acknowledge this comment bc I do think it's important to know how IVF affects women's bodies and it's not spoken about much)."
"Also are we still asking women if they're pregnant?," she added.
READ ALSO: Kourtney Kardashian slammed as daughter, Penelope Disick makes 'Makeup' tutorial on TikTok
In the images, Kardashian wore an all-yellow ensemble with stiletto heels, a crop top sweater, and high-waisted leather trousers while holding a bottle of her Lemme Purr gummies, which are said to support vaginal health.
But this wasn't the only time she had to reprimand fans. In August 2021 and again in December of the same year, Kardashian dispelled similar reports.
Kourtney Kardashian, who married Travis Barker in May of last year, has been quite candid about her experience becoming pregnant through IVF and her desire to grow her blended family, even though she admitted it hasn't been the "most amazing experience."