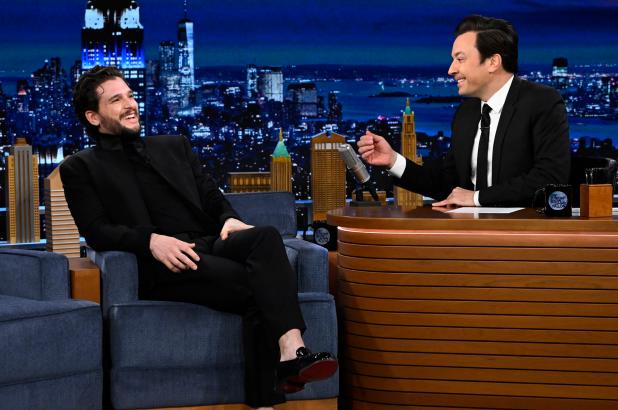 Actors Kit Harington and Rose Leslie of "Game of Thrones" are expecting their second child!
On "The Tonight Show starring Jimmy Fallon" on Friday, actor Kit Harington, who played Jon Snow in the popular HBO series, revealed the wonderful news of their upcoming birth.
Speaking of his two-year-old son, actor Kit Harington informed presenter Jimmy Fallon that he is going to have "the shock of his life" as he is about to "get a brother or sister."
"I'm terrified," Harington admitted. "With the first baby you're like walking through clouds and dancing through fields of daisies for 9 months, well — the man is anyway."
The reality check "comes much shorter the second time around," acknowledges Harington. You quickly become pragmatic.
When asked what his son thinks about the new baby, Harington admits he hasn't "conceptually understood it just yet."
"We're trying to get him ready for it, we point to Rose's tummy and we say, 'Mommy's baby.' And he points at his tummy and says, 'My baby," Harington said