Popular Nigerian celebrity film maker and director, Kemi Adetiba, has dropped her much anticipated movie, "King of Boys: The Return Of The King", a sequel of her famous movie, "King of Boys."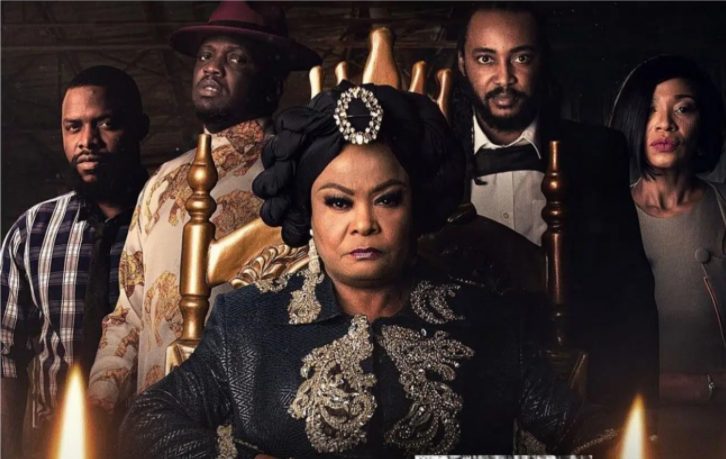 The movie was released on August 27, 2021 on Netflix, and all the seven episodes running into almost seven hours, literally had us screaming and kept us at the edge of our seats.
The cast comprises, Sola Sobowale (Eniola Salami), Toni Tones (Eniola Salami), Nse Ikpe-Etim (Jumoke Randle), RMD (Reverend Ifeanyi), IllBliss (Odogwu Malay), Deyemi Okanlawon (Adetola Fashina), Efa Iwara (Dapo Banjo), Charlize Theron (Charlize Theron), Charlize (President Mumusa).
Eniola Salami (Sola Sobowale) returns to the series after a five-year banishment with the intention of beginning over.
The plot was amazing and easy to follow, and all of the characters delivered; from Sola Sobowale to Toni Tones, who played the younger Salami, to Nse Ikpe Etim, Richard Mofe Damijo, and Charly Boy.
Sola Sobowale's acting elicited all of our emotions and kept us on the edge of our seats; she made us cry in Episode 1 when she inflicted pains on herself to mourn her late children, and she had us screaming OMG in other scenes, particularly when she bestowed her crown on her successor (spoiler alert) in Episode 7; that twist was totally unexpected and chilling! For a job well done, Sola Sobowale deserves an Oscar and an Emmy.
The scene where she visited the president in disguise; the scene where she was asked why she is the King of Boys and her response, were some of our favorites in the seven hours long series.
Can we take a moment to applaud Toni Tones for her outstanding performance? We felt every one of her emotions, declarations, and quips, and then there was her final scene where she had a combined chant with her older self, which was incredible!
Nse Ikpe Etim was another standout character, particularly in the sequence in Episode 7 where she dared her husband, the Governor, to attack her.
Kemi Adetiba is, without a doubt, an actor's director! It takes a particular talent to be able to bring out the best in your actors, and she achieved just that with her entire cast. With her absolute understanding of lights, shadows, and angles, she nailed the shots.
Ultimately, a great deal of a film's tone is reflected by its lighting and KOB; the return of the king scored 100%. Worthy of mention is also its sound track, background music, the chants, eulogies, dialogues ….all perfect and electrifying!
Watch the thriller below: