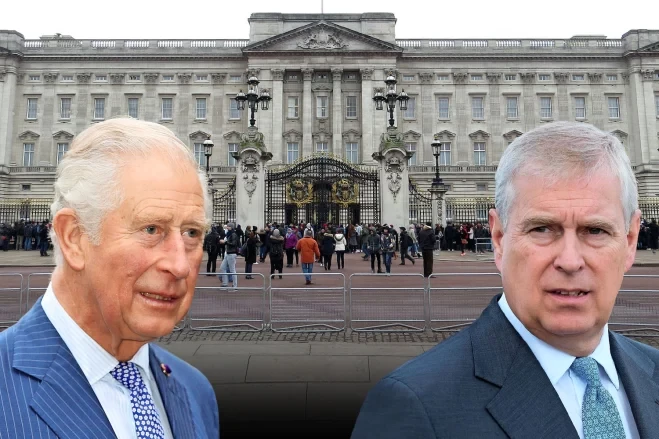 The King has reportedly evicted the Duke of York from using Buckingham Palace following a series of scandals involving his former friendship with sex offender Jeffrey Epstein, glamsquad reports 
READ ALSO: See Tweets Lupita Nyong'o's man Selema Masekela shared in 2016 asking for lines to woo her
The Duke of York was told to no longer use Buckingham Palace as an office space, effectively severing his final tie to his old life as a working royal, according to a new report in The Sun.
'Any presence at the Palace is officially over,' a source was quoted as saying. 'The King has made it clear. He isn't a working royal. He's on his own.'
As part of the King's decision, Andrew, 62, will not be able to use the address for any future correspondence. The skeleton staff which had been retained since he stepped down from public duty three years ago now reportedly face being put out of work.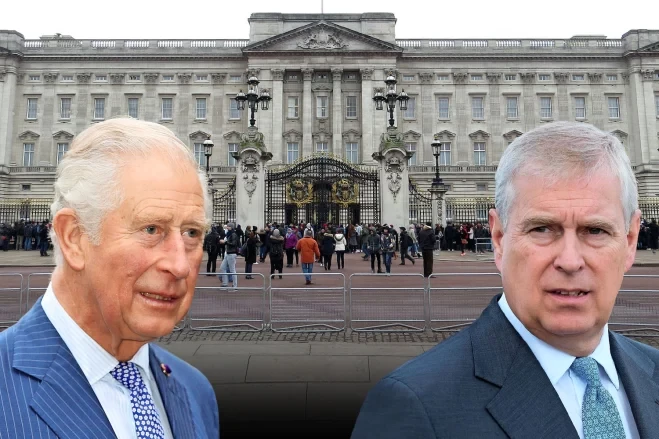 The report comes after Queen Consort Camilla was announced as the disgraced Duke's replacement as Colonel of the Grenadier Guards in a shake-up of senior royal military positions.
The shuffle will also see the Princess of Wales promoted to her first Army role, taking over as colonel of the Irish Guards from her husband.
Prince William will become colonel of the Welsh Guards instead.
READ ALSO: USA sprint star and Olympic gold medalist, Randolph Ross banned for three years for faking an email to anti-doping authorities
Andrew inherited the position of colonel of the Grenadier Guards from his late father, the Duke of Edinburgh, when he retired from public life in 2017.
Following his disastrous BBC Newsnight interview in 2019, he was forced by the Queen to step down from official royal duties.