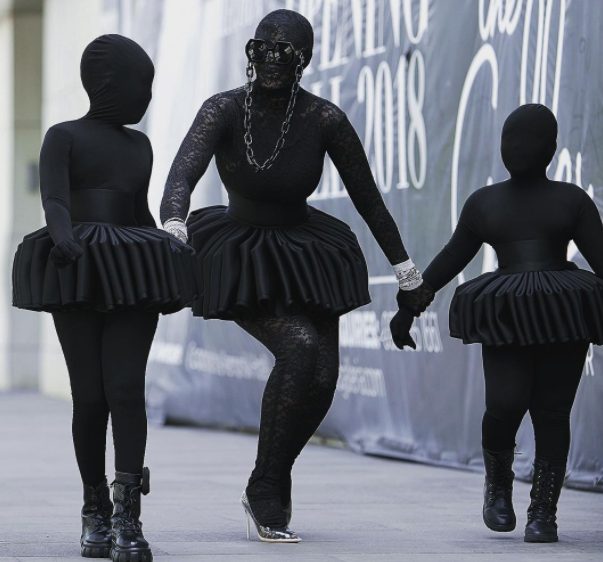 Kim Kardashian who? Nana Akua Addo wows us with her Glitz Africa Fashion Week 2021 outfit.
Glitz Africa Fashion Week, Ghana's most important annual fashion event, wrapped off over the weekend, with highly stylish editors, influencers, celebrities, and other fashion insiders in attendance.
While there were many lovely outfits to choose from, Ghanaian actress Nana Akua Addo made a striking fashion statement that we couldn't ignore.
Nana wore a look that covered her entire body, including her face, similar to her GAFW 2019 costume.
Read Also: Here is our top 3 performances at the #14thHeadies
Instead of a multicolored jumpsuit, she wore a black lace bodysuit with a matching ruffled leather miniskirt, silver bangles, transparent pumps, and black sunglasses.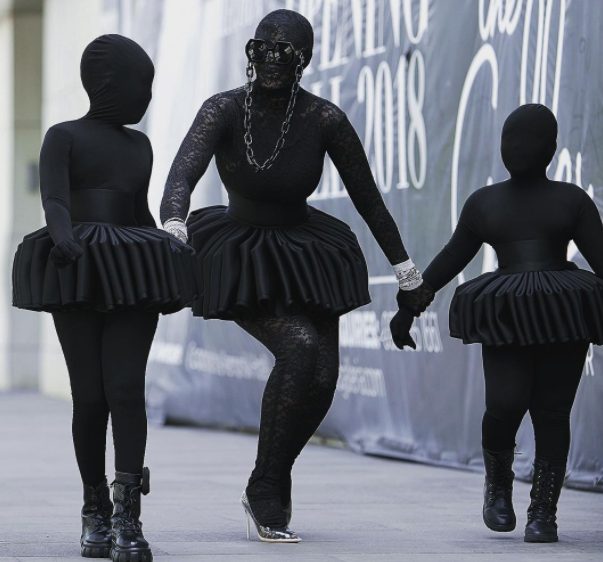 Nana's two adorable daughters, Afua Jesusa and Ohemaa Dokua, continued the theme in the family by attending the fashion event dressed similarly to their mother.