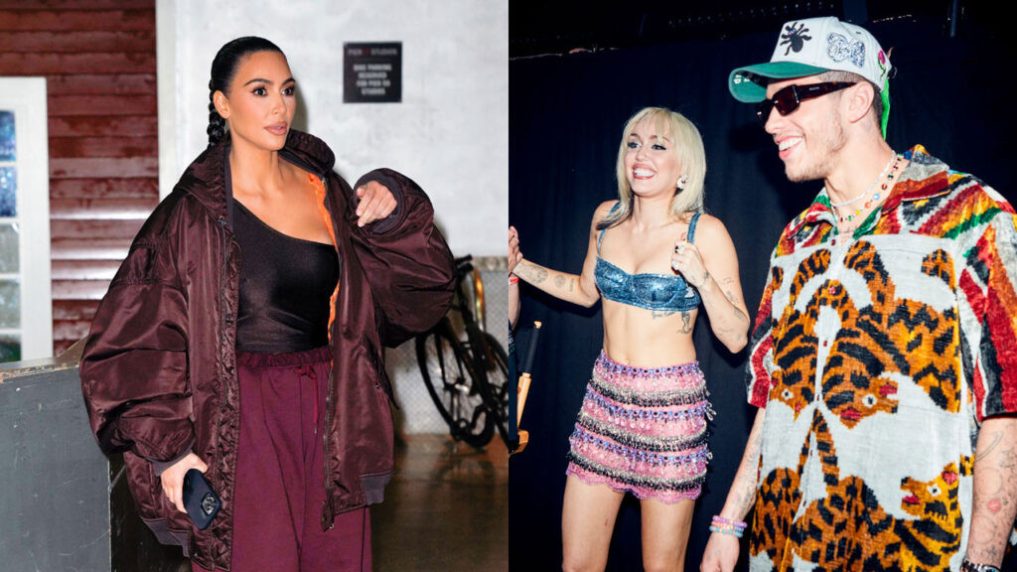 Miley Cyrus, Peter Davidson, and Kim Kardashian may be involved in a three-way feud.
After Miley Cyrus' live New Year's Eve special with the mother of four's new boyfriend, Pete Davidson, it became clear that Kim Kardashian had unfollowed Miley Cyrus on Instagram.
Kardashian was following Miley Cyrus' Instagram account on Dec. 10, the same day it was alleged that Cyrus went to Davidson's condo after their "Tonight Show" appearance, according to a Miley Cyrus fan account called @MileyEdition.
Read Also: Pete Davidson opens up on dating Kim Kardashian
According to several American news outlets, Davidson, 28, joined Cyrus, 29, on stage for a rendition of Will Smith's "Miami" during the New Year's Eve spectacular.
Cyrus appeared to put the moves on Davidson during the promotion of their special, serenading him on "The Tonight Show" and singing, "It should have been me." The lyrics could have been a shot across the bow of 41-year-old Kardashian, whom Davidson has been dating since October 2021.
While Davidson and Cyrus celebrated New Year's Eve live on television, Kardashian was at home with her children in Los Angeles. However, the couple reconnected this week for a private jet trip to the Bahamas.
Read Also: Hmm….Somizi unfollows Mohale on social media
Davidson and Kim started dating in November 2021. This came just weeks after the reality star petitioned to be legally single after her divorce from Kanye West was finalized.