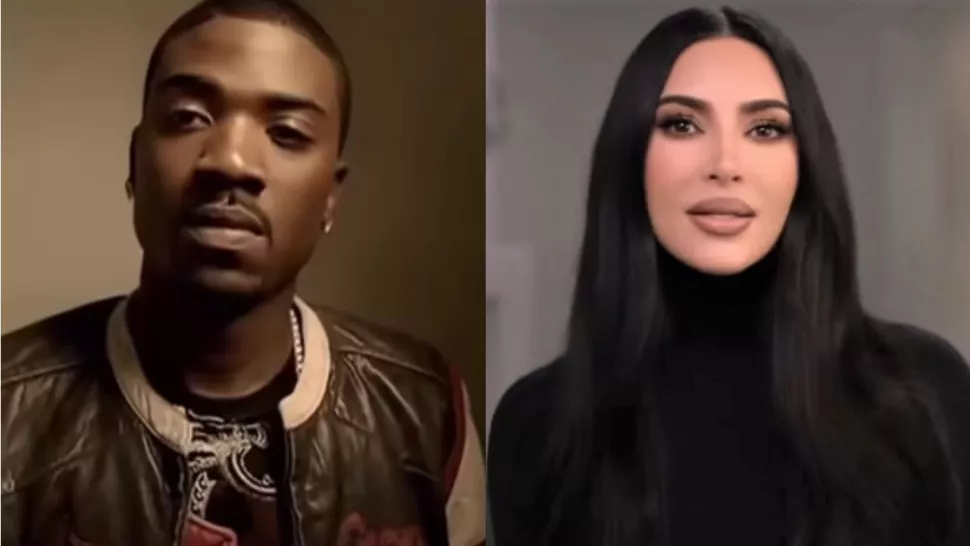 Fifteen years after the sex tape of American socialite, Kim Kardashian and her ex-boyfriend, William Ray Norwood Jr. better known as Ray J was released to the public, the parties involved are still arguing over who's responsible for the "leak."
Glamsquad recalls that Kim and Ray J dated Kim and Ray J dated from 2002-2006, and reportedly filmed the sex tape during a trip to Cabo in 2004.
Read Also: Netizens React After Toke Makinwa Reveals Why All Nigerians Deserve Heaven
However, the footage didn't become public until 2007, when rumours started floating around about footage. It caused the split between Kim and TV presenter Nick Cannon who dated from 2006 to 2007.
In a new development, Ray J took to Instagram to reveal that he didn't leak the sex tape as Kim and her mother Kris Jenner tried to make it seem for years.
According to Ray J, Kim's mother Kris Jenner made him and Kim sign a contract to release the sex tape. He added that Kris made them shoot a second and third sex tape so that they can get Kim's best angles.
Read Also: Comedian Bovi reveals why he renovated Edo primary school
The singer and actor spoke up in anger over the weekend to deny the "lies" told about him for years. He said the Kardashians have been giving the impression that he is a pervert who leaks a woman's sex tape and he can't let the lie continue because he now has kids who will grow and be affected by the news.
Ray J's anger is associated with the lie detector test Kris Jenner did on the 'James Corden' show where she said that she never leaked Kim's sex tape.
She was asked, "Did you help Kim release her sex tape?" The momager smiled and shook her head, "It's OK. No. No."
According to the lie detector, she was telling the truth! Kris Jenner seemed vindicated by the answer. She added "Thank you! Oh I like that. We cleared that up."
Kris passing the lie detector test meant Ray J was lying. So he hit back with "receipts" that the lie detector test was fake.
Ray J released the sex tape contract he signed to show that Kim signed on it from the get-go. He even produced his contract with a list of the sex tapes, saying Kim wrote the inventory list. He also produced a letter from her and says it's the exact same handwriting.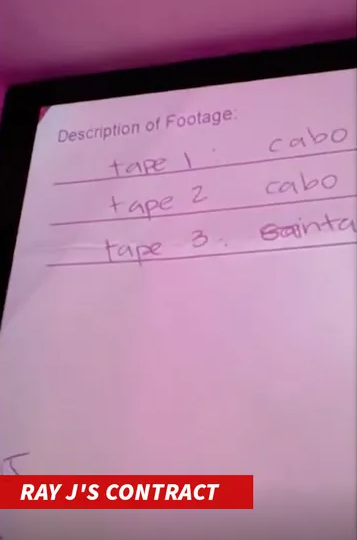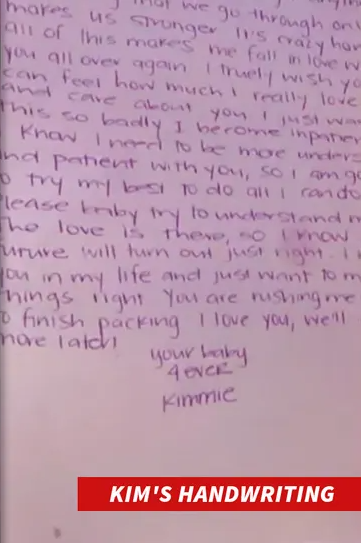 Kim Kardashian, Superstar was released by Vivid Entertainment in March 2007. Kim filed a lawsuit against Vivid, claiming she didn't authorize the release of the tape. That case was dismissed. It is presumed it was settled.
According to TMZ, Vivid CEO Steve Hirsch sent an email to Ray J and Kardashian on 1st May 2007 – a month after the tape was released.
In the mail, Hirsch informed them that the tape had made $1,424,636.63 in revenue in its first six weeks. Over $1.25 million of that was in DVD sales.
In Ray J's Instagram video, he said their initial deal was that he and Kardashian would receive $400,000 plus 12.5 percent of the profits, and those figures were reflected in Hirsch's email.
Along with the initial payout, Kim Kardashian and Ray J continue to profit from the tape to this day. Pornhub reported in 2017 — the 10th anniversary of the tape's release — that the video's earnings were around $100 million, with the former couple each taking a percentage.
Read Also: Emmy Awards 2022: Actress, Zendaya Coleman Makes History As Youngest Two-time Winner