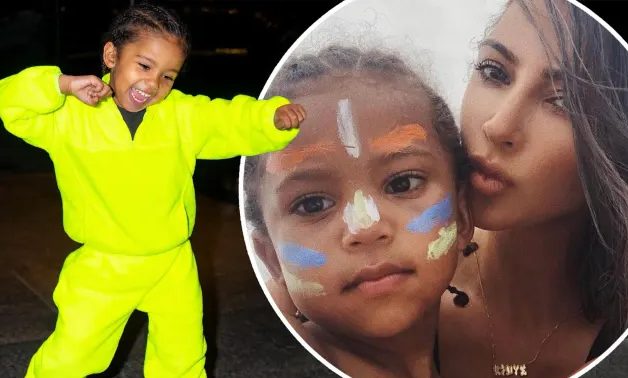 Saint, Kim Kardashian's eldest son, turned six on Sunday, and she celebrated by posting several photos of him to her Instagram account.
The 41-year-old reality television celebrity was spotted in a couple of the photos, mostly sticking close to her child while they were spending time together.
'My baby Saint is 6 today!' wrote the media mogul in the description of her Instagram image.
Kardashian made a point of emphasizing a number of her eldest son's most lovable characteristics.
She wrote: 'There's no one like you and your smile and your negotiating skills. I've never met anyone that takes Roblox as serious as you!'
The reality television also expressed that her son was still happy to spend time with his mother despite approaching his preteen years.
She noted: 'Thank you for being my bestie with the best snuggles! You woke up today and promised me that you would snuggle with me until you're 10!'
'lol I love you forever!!!' Kardashian said at the end of her post.
Saint, along with her other children, is shared by the media personality and her estranged husband, Kanye West.
View this post on Instagram