Hip-hop artist Kanye West and reality television star Kim Kardashian have snapped up a neighbouring property to their California home for $US2,975,000 ($A4.31 million).
The celebrity couple splashed out on the expansive estate in Hidden Hills, on the suburban edge of Los Angeles.
Kim Kardashian and Kanye West's empire is growing, but their latest expansion in Hidden Hills might slow it down,  because they'll never need to leave.
They heard that the property was on the market and Kim and Kanye didn't squeeze anyone out, so they decided to buy it, they now are the owners of 8 acres all in a row.
Overlooking nearby state parkland, the four-bedroom residence was marketed as offering "very private" grounds on a 6000-square-metre block.
Of course, they already have HUGE plans for their updated compound.
It boasts a pool, spa, water feature, barbecue and four-car garage.
The land is split in two by a road, with the extra parcel across the street featuring a barn and corral area for keeping horses.
They also plan to transform their combined properties into guest homes, a spa retreat, and essentially, a private farm for the kids.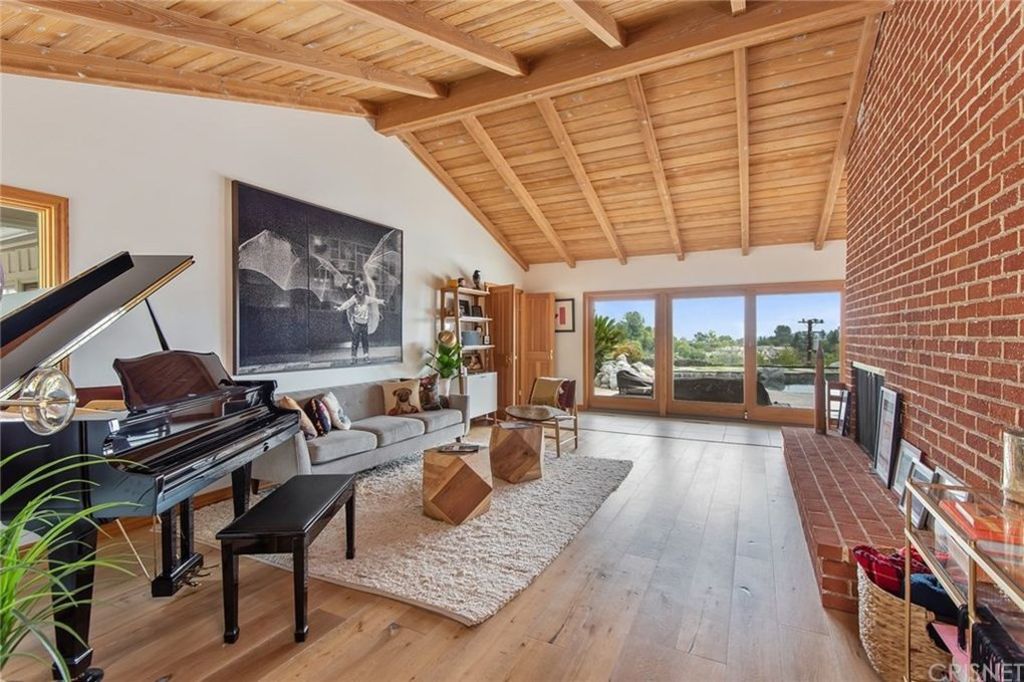 Agents on the deal were Marc Shevin and Rory Shevin of Berkshire Hathaway HomeServices California.
West and Kardashian bought their current home, once owned by Lisa Marie Presley, for $US20 million in 2014. It came with two pools, two vineyards and a massive entertainment pavilion.
West snapped up a Wyoming ranch earlier this year, after it was listed with an asking price of $US14 million. He spent significant time there working on recent projects.