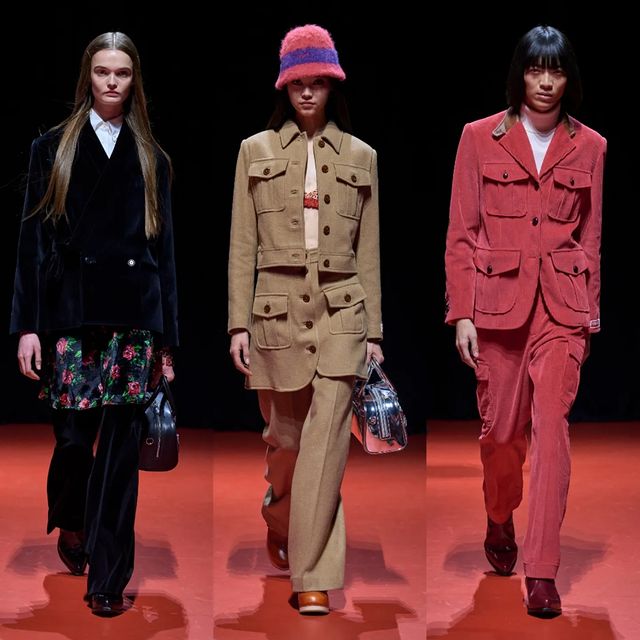 Kenzo FW 2023 Menswear Collection which was displayed at the Paris fashion week showcased some impressive designs as the fashion house went all in for the production.
The fashion show which was displayed in a musical pattern with live music playing while the models walked down the runway provided for them as the audience not only enjoy the fashion show, they also get to enjoy live music being play in harmony.
Read Also: Lookbook: JW Anderson FW 2023 Menswear Collection
Over traditional dress pants designed in the hakama style, Japanese tailoring with kimono influences competed with English country couture and its mod unraveling. Nigo cheerfully acknowledged in a preview that the ingrained urge to remix through disruption contained a significant amount of post-Pirates Westwood.
Through his translator, Nigo said that the etching found on sashiko jackets typically used for Kendo practice was the origins of the embroidered designs. However, it was all surrounded by other elements, including modern workwear, British punk, post-military (in a fantastic khaki goldfish-embroidered kimono bomber appearance), and more.
The sole critique was that, possibly not unlike Kenzo himself, Nigo's understanding of the feminine element appeared ambiguous: it was either menswear-inspired templates or frills and shirring, which were reductive. Some things, like the dad-sneakers, appeared eminently marketable. Nigo asserted he  had worked long and hard to be as authentically dad—not "fashion-sneaker"—as possible.
Read Also: Ludovico De Saint Sernin FW 2023 Menswear
See full collection below;