Social media rich kid Hushpuppi met his waterloo today in the hands of Nigerian celebrities  after her opening send beefing tweets to music stars Phyno and Ice Prince.
Ray Hushpuppi openly called out Phyno and Ice Prince for wearing "fake" time pieces in recent photos. Today Ice Prince and Phyno responded to the jabs but it is KCee's unexpected response that has got people talking tonight.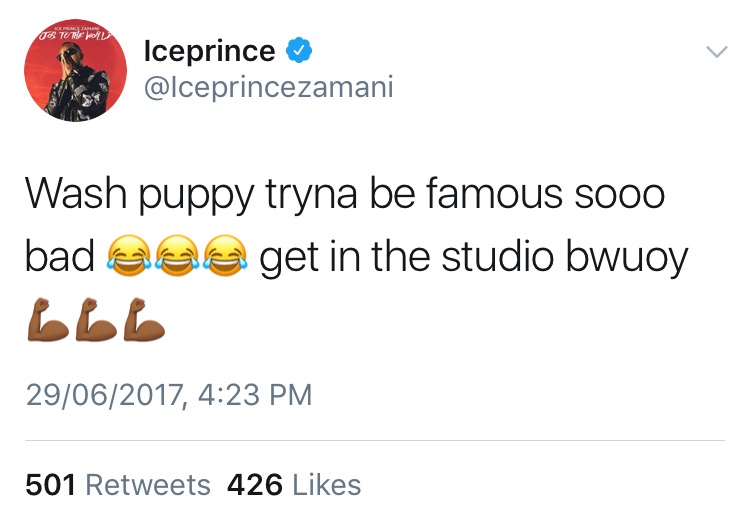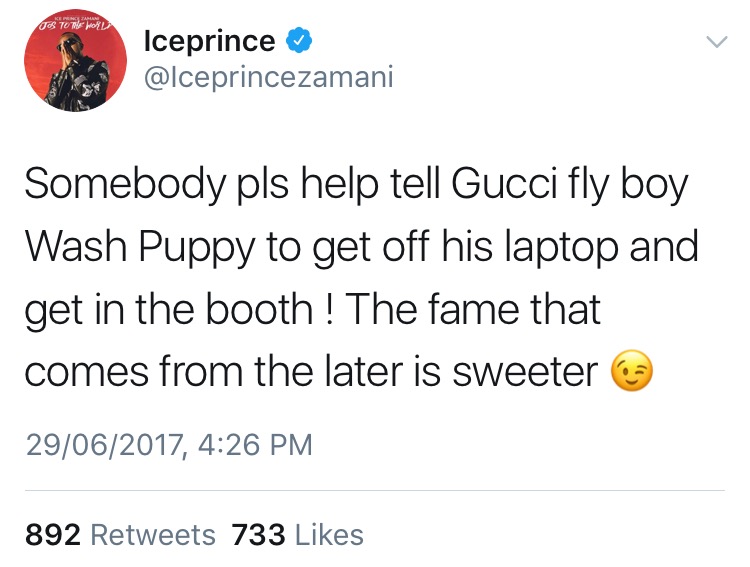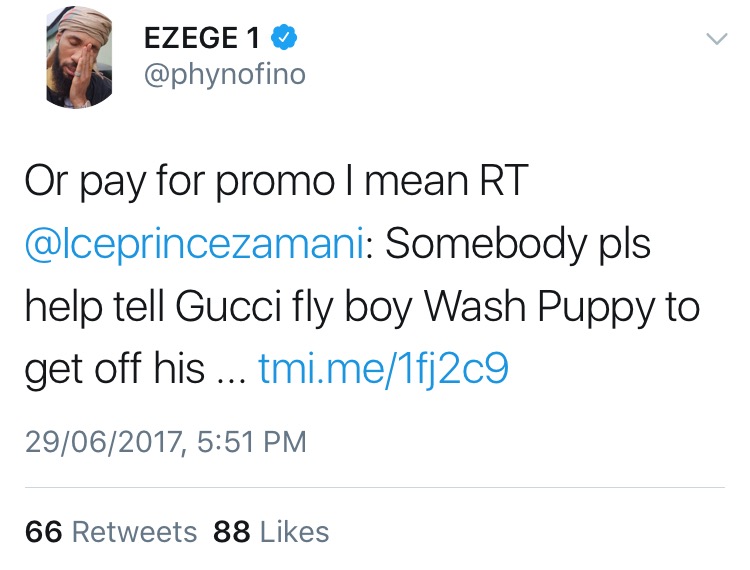 Five Star Music's Kcee went on Instagram to call out Hushpuppi for repeatedly disrespecting musicians who, according to KCee, are working hard for their money and have traceable sources of income. Kcee stated in his post that he might be starting a petition to get EFCC to investigate Hushpuppi's source of income as it remains a mystery.
See Kcee's post below: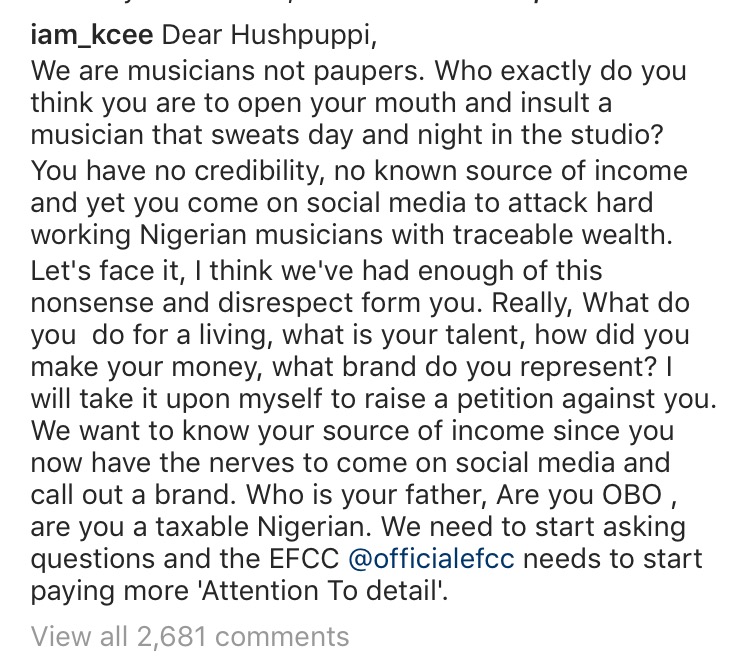 Hushpuppi's response to Phyno was a promise to give the latter 5 million Naira if he can prove that his watch isn't an imitation.
Photo Credit: Instagram – @iam_kce