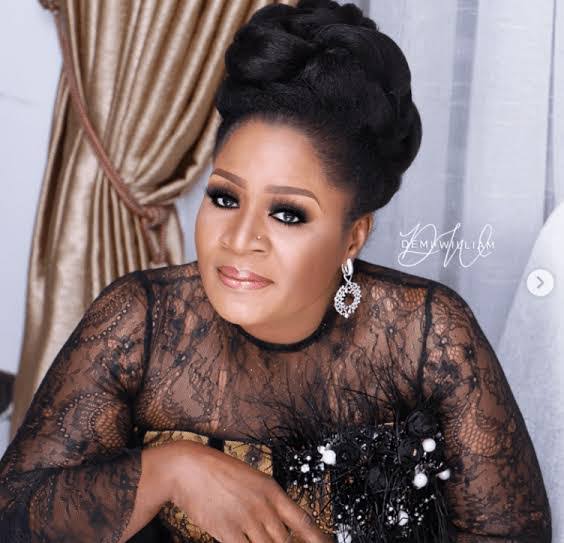 Funsho Adeoti, first wife of Mercy Aigbe's husband, Kazim Adeoti recently posted a cryptic message on karma.
The US-based mother of four used her Instagram story to share an indirect message to her rival, Mercy and ex-husband.
Funsho said that because everyone is subject to karma, one cannot get away with screwing people all of their life.
She also stated that what goes around comes around.
But she made it clear that she had no plans for retaliation because she believes they would wreck themselves on their own.
She wrote:
"Karma comes after everyone eventually. You can't get away with screwing people over your whole life. What goes around comes around. That's how it works. Sooner or later the universe will serve you the revenge that you deserve.
Revenge is not in my plans. You will fuck yourself on your own".