Kanye West's father Ray has been diagnosed with prostate cancer. The rapper is at his dad's side as he gets treatment in Los Angeles, according to an insider who talked to TMZ.
Doctors expect a good outcome for the elder Mr. West, who is not suffering from stomach cancer as Radar.com had previously reported.
Ray and Kanye's mom Donda split when the rapper was three-years-old.  Donda tragically passed in 2007 at the age of 58 suffering cardiac arrests while undergoing plastic surgery.
Her unexpected death has had a profound impact on West, with many attributing his 2016 breakdown was provoked by the anniversary of his mother's death.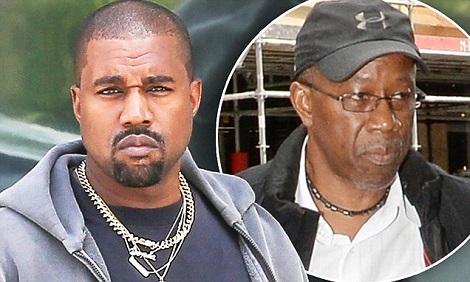 Ye and Ray were last seen together in March getting lunch in Malibu. Friday Radar.com reported that Mr. West was dealing with stomach cancer, which is in most cases a far more fatal form of the disease.
The information came from Ray's ex-wife and Kanye's stepmother Cheryl Carmichael West. She also said: 'He's getting treatment and from what I understand the treatments are working.'
Ray is a former Black Panther and photojournalist, later dabbling in Christian marriage counseling and small business ownership.