American Rapper, Kanya West has unfollowed his junior colleague, Nicki Minaj on Instagram.
Nicki seemingly referred to Kanye as a "clown" and skipped their song "Monster" from her Essence Festival set list in New Orleans earlier this month.
Read Also: "I will fight Anthony Joshua for free" – Tyson Fury breaks silence
"A monster though!" she said. "A monster though! But we don't fuck with clowns."
Nicki had her DJ cut the song and she moved to another in her set.
Following Nicki's comment, Kanye appears to have unfollowed her on Instagram as of Monday, July 11.
However, Nicki Minaj seems to be following the rapper on Instagram regardless.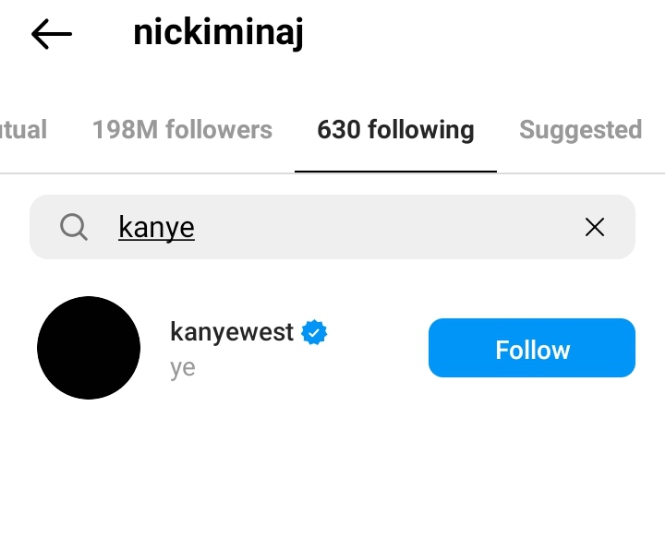 Read Also: Nicki Minaj disses Kanye West after he refused to release their collaboration but went and featured in Cardi B's new video
Minaj's refusal to perform "Monster" fueled speculation that she had a falling out with Kanye West, blaming it on his appearance on Cardi B's new "Hot Shit" single, while Kanye refused to release a song Nicki worked on with him on his previous album Fonda and Donda 2.