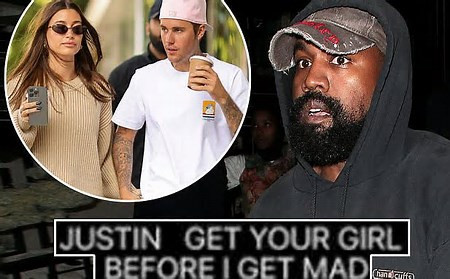 Kanye West slammed Hailey Bieber for defending Vogue editor Gabriella Karefa-Johnson after she criticized his "White Lives Matter" T-shirts, glamsquad reports.
READ ALSO: Khloe Kardashian and Kanye West at loggerheads over the rapper's kids with Kim
Hailey had expressed her support for the fashion editor on Tuesday, October 4, after West shamelessly bullied her.
Kanye West makes fun of Hailey Bieber.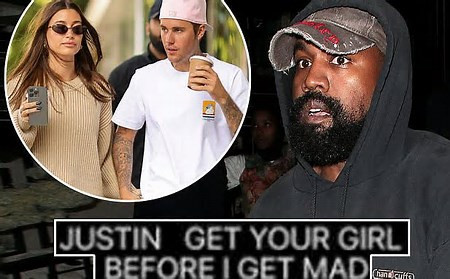 She penned;
"I have a lot of respect for you, my friend!" Knowing you is to adore you, and working with you is an honor. the most considerate the most gifted the most enjoyable the most fashionable."
Kanye responded by writing:
"Wait, am I being canceled again?" Please notify Justin [Bieber]."

"Get your girl, Justin, before I get mad," he added.
Kanye's latest newsworthy appearance comes just two days after he sparked outrage by wearing a "White Lives Matter" t-shirt during a surprise Paris Fashion Week appearance for his Yeezy collection. The shirts were also worn by models at the show, and photos from the event were shared by the "Jesus Walks" creator himself. He also reportedly delivered a speech about his September spat with Gap and Adidas, as well as his ex-wife Kim Kardashian's 2016 Paris robbery.
READ ALSO: See Details About Kanye West's Bizarre Interview – He Claims He's Never Read A Book And Says People Need to 'Outlaw Stairs'
Aside from the controversy, Kanye received support from some people, including fans and well-known figures such as right-wing political commentator Candace Owens. She took to Twitter to share a happy photo of herself and Kanye standing in the shirts, and while she didn't add a caption, it drew both supportive and critical comments.