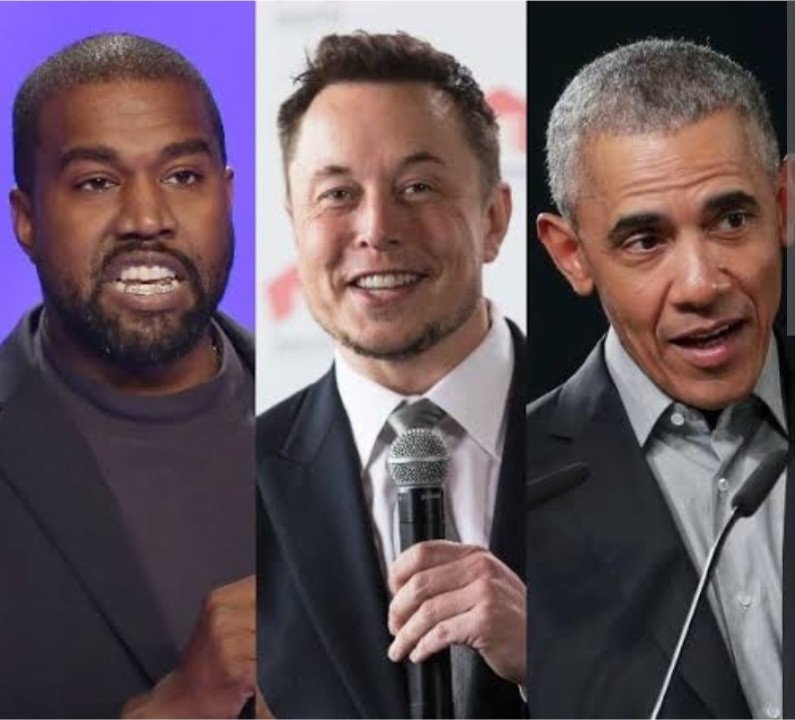 Kanye West returns to Instagram following a Twitter ban to make bizarre claims about Elon Musk and Barack Obama, glamsquad reports.
READ ALSO: Kanye West alleges he caught NBA player, Chris Paul with ex-wife, Kim Kardashian
Kanye West took to Instagram on Sunday night, December 4, to post an odd rant about Elon Musk and former President Barack Obama.
West accused Musk of being a hybrid clone in his post.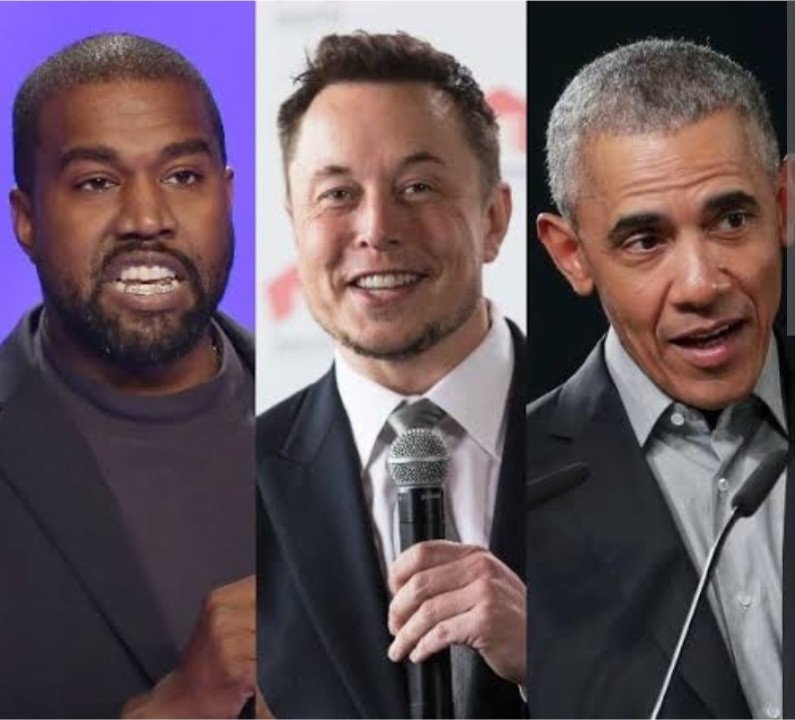 READ ALSO: Kanye West reportedly gives Kim Kardashian the home he purchased next door to her as they finally settle their divorce
West stated: "Is it just me who believes Elon may be half Chinese? Have you ever seen his childhood photos? Elon Musk is created by combining a Chinese genius with a South African supermodel.

"I call him an Elon because they probably only made 10 to 30 of them, and he is the first genetic hybrid to survive.
Kanye continued, "I apologize for using curse words in church, but I don't have another word for Obama at the moment. YE24 Let us band together to find LUAFO."

"On Jay Z's birthday Future President of the United States Ye uses Mark Zuckerberg's platform to incite a mass investigation of Elon Musk's childhood photos in the midst of Balenciagagate I call this The theory of everything Problem solved Praise God," he captioned the note.
"I take that as a compliment," Musk responded to Kanye's post.

Kanye then tweeted a screenshot of Musk's response, writing: "My friend meant it as a compliment. On the other hand, Obama…"