Joy Isi Bewaji, a renowned Nigerian writer and author, has educated rapper MI Abaga after he recently lamented the fact that Nigerians had pushed him to obscurity despite his tremendous influence and talent.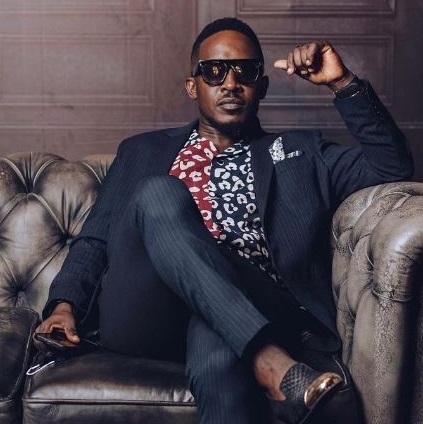 In a recent post, Mr Incredible claimed that he had listened to American rapper Kendrick Lamar's latest studio album and discovered that Nigerians do not respect him as much as they should.
Joy responded by posting a profound comment on her Facebook page to contradict his posture with a lengthy explanation that would undoubtedly change the rapper's perception. 'Joy' said as follows;
It cracks me up when people talk like this. I remember vividly when M.I was the most appreciated musician – not just rapper – in Nigeria. It was 2008, I think.I was driving down third mainland bridge… and I heard 'Safe' – his mash-up of other people's lines.

Then the album dropped.'Talk About It', I think.It was iconic.The entire country stopped for this 'short [email protected] b.o.y' as he was fondly called.M.I was big. Every blog, every magazine, every showbiz platform wanted his attention.Shows and endorsements here and there.

Choc City was big.M.I was such a brilliant success, everything and everyone around him soared.What made it so special was the fact that it was rap.It is VERY hard to get rap into mainstream success in Nigeria. But M.I did it.Though I believe Jesse Jagz (his brother) is a better rapper… he was mainly underground, STILL Jesse did enjoy the flashlight because his brother did so well making rap acceptable by people who would rather settle for Afro Pop.

Time and seasons.It's like Omotola Ekeinde saying Nigerians don't appreciate her.Do you know how big Omotola was in the 90s and early 2000s?Whaaaaat?!

Now it's Nancy Osime.Tomorrow it will be someone else.It doesn't mean others will disappear.Kate Henshaw is in Blood Sisters and she is trending. She has been in the industry for 3 decades, no?I spoke about Jim Iyke a few days ago… how he reinvented himself, no?Look at Ramsey Noah living nine lives.

Angelique Kidjo has refused to stop reigning (to the dismay of Nigerians)…Richard Mofe Damijo reigned as a lover b.o.y on screen… then went into politics… then came back on the scene as the perfect zaddy.Jay Z never waned.

Not even for a season.Time, chance and season have nothing to do with age. Not completely.You may not have control of TIME…BUT, to a large extent, your season is within your control.I'll explain:If you do the work that appeals to the people you intend, you will get the recognition and applause you intend.The last album M.I did was some intellectual stuff that The Boyfriend introduced to me.

There was no way it was going to create mass appeal.It doesn't mean that if he drops a major track today, we will not shower him with confetti nah.Anyway, I just saw the tweet and I did not understand ra ra.

Because between man and God… Nigerians gave M.I his flowers, abeg. And there are still more flowers from where that came from.Like Jay Z and Mr. Hudson said: "I want to live forever young."Which translates to living evergreen.Look at Mo Abudu.

One minute she was getting dragged by a blog with all manner of accusations. Next minute, the abysmal disaster called 'Chief Daddy 2'…Months later, here we are – giving her flowers for redeeming herself with the lovely series, 'Blood Sisters'.

Your season is within your control..Just LIVE. Do dope work continously.

Some will bang, others will not.And that's OK.But don't get to a point where you think appreciation is not enough for your work.If it isn't, then get intentional about it.

Selah.