Jojo, popular hair entrepreneur and fiancee to Nigerian comedian/skit maker, Emmanuel Ogonna Iwueke also known as Craze Clown, in a recent Instagram post, showed off her 7 weeks postpartum body along with an inspiring message, saying she's grateful for what the woman body can do.
The businesswoman who welcomed her child in December revealed she's 7 weeks post-partum as she shared the photo of her bare belly.
She captioned the photo:
7 weeks postpartum and thought to share where I'm at post-baby. It sure is incredible what the woman body can do and I'm so grateful!.
For all mothers out there, always remember what your body went through for nine months and be proud.
Don't stress over post-baby body, instead of love yourself, your marks, the pigmentation and your baby because you are beautiful just the way you are.
See photo below: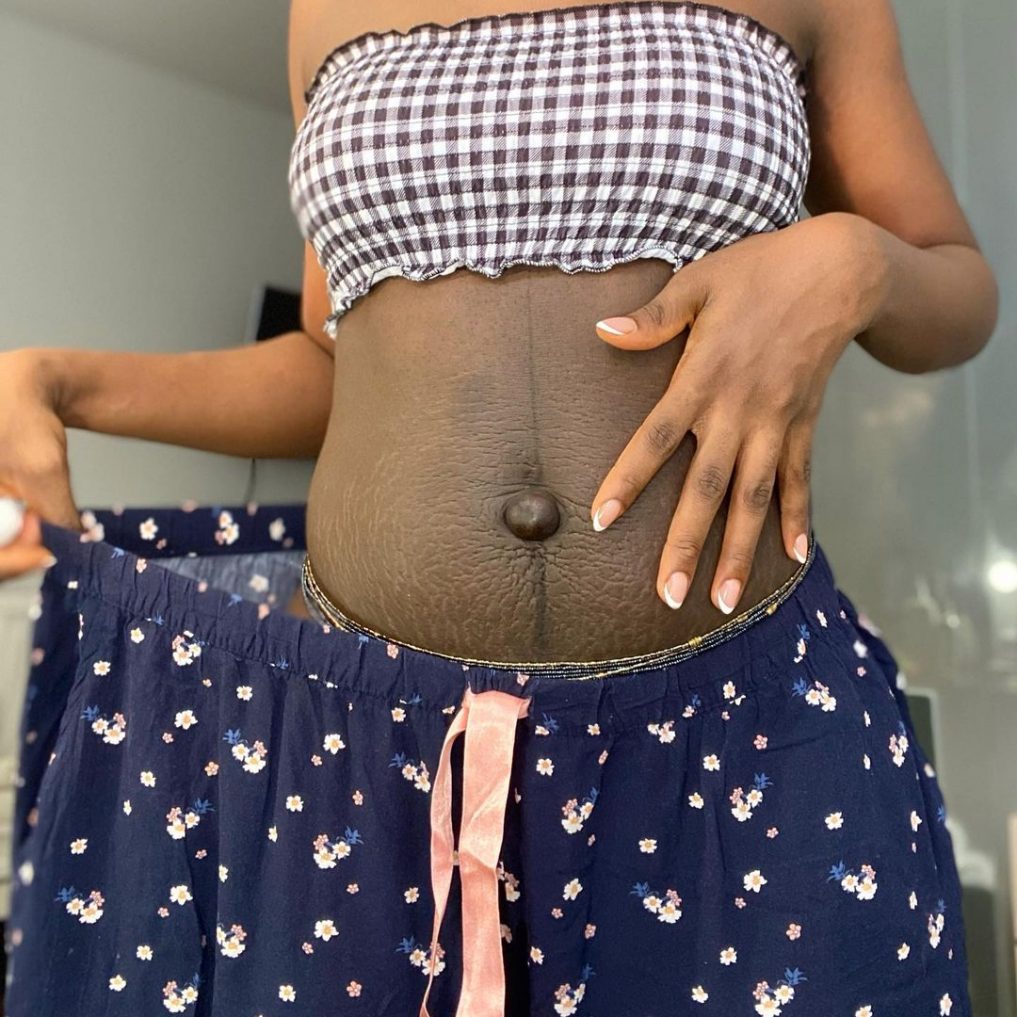 CrazeClown proposed to Jojo. The Ukrainian trained medical doctor turned comedian took to his Instagram page on Monday, December 30, 2019, where he announced the big news.
In a very simple message, the comedian revealed that his girlfriend had agreed to spend the rest of her life with him.
"She said YESSSSS!!! 😩❤️ 💍 #BestWayToEndTheYear," he captions the photo of the soon to be bride.