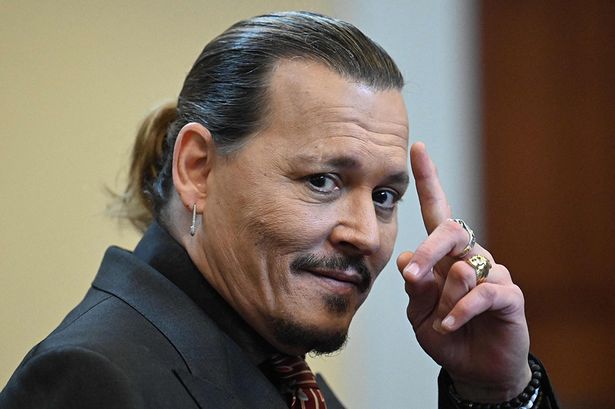 Johnny Depp has settled for a quieter life following the drama with his ex-wife, Amber Rose.
Glamsquad recalls that in March 2019, Depp filed a $50 million defamation lawsuit against his ex-wife after the Washington Post published an op-ed she wrote about being the victim of domestic violence.
Depp's name was not mentioned in the article, however, the story came out as their contentious 2016 divorce continued to make news headlines.
After a six-week trial, Depp won the case after the jury's verdict fell primarily in Depp's favour and he was awarded $10 million in compensatory damages and $5 million in punitive damages. Read here
In the latest issue of the U.K. publication Somerset Life Magazine, the 59-year-old actor and singer disclosed that he currently lives in the English countryside — out of the spotlight.
According to Depp, part of the appeal of living outside of Hollywood is being able to go under the radar, while doing normal everyday things, such as grocery shopping.
He said:
"British people are cool and will greet you as if you are a neighbor without going over the top," the Pirates of the Caribbean star tells the magazine, per multiple outlets. "I don't mind if people want an autograph or a brief chat but not when I am having some private time with my family. I can go into shops without being surrounded by people wanting selfies. I don't mind that up to a point, but sometimes it gets a little too crowded."
Depp shared that his preference for a low-key lifestyle may come as a surprise to some. However, because he is a "shy" person, the living arrangement is perfect for him.
"In truth, I'm quite a shy person," he says. "That's one of the great things about Britain, and especially Somerset. I can just be me — and that's nice."
According to reports, Depp purchased the property a 12-bedroom, eight-bathroom, 19th-century style mansion in 2014.
Depp said
"I just love places with character. I have various houses in various places and they all mean something special. I don't have them just to say I own them, I have them for use and because they are a bit special."
The 'Pirates of the Caribbean' actor added that one of the many things he loves about Britain is that "everywhere you go there is history and buildings with great character."
Read Also: Singer, Grimes changes name of her and Elon Musk's daughter from Exa Dark Sideræl to a question