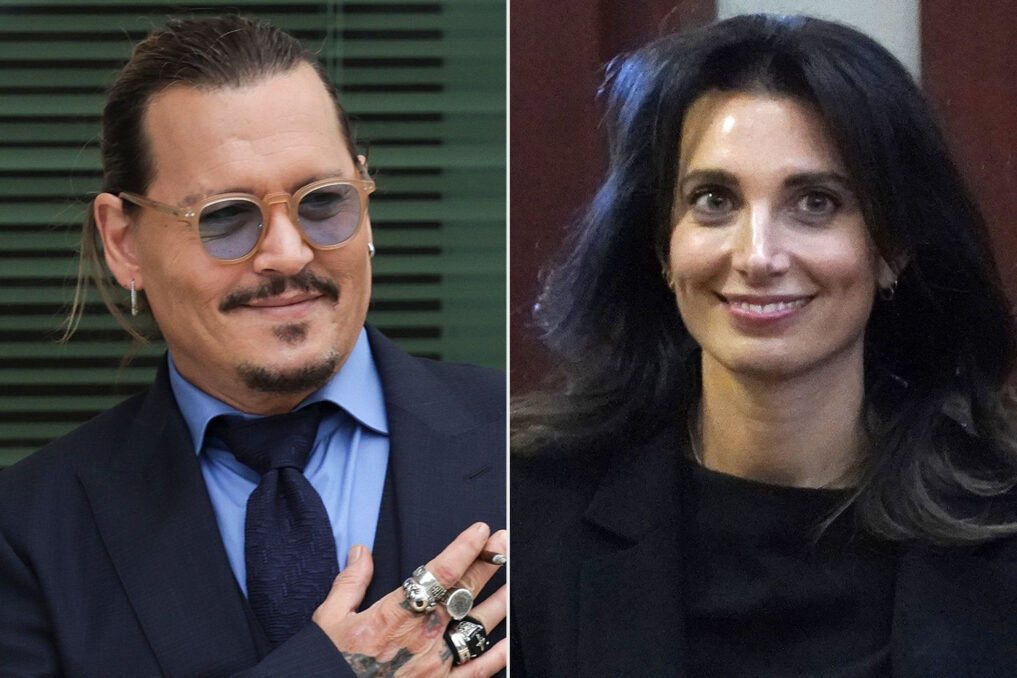 Actor, Johnny Depp is reportedly dating Joelle Rich, a married lawyer who represented him in his U.K. defamation trial against a British tabloid for branding him a "wife-beater."
According to sources, Rich is separated from her husband and is divorcing him. US Weekly reported that She was not part of the legal team that represented Depp in his Virginia defamation case against ex-wife Amber Heard, but she was present for part of the six-week trial, which wrapped up in June.
Read Also: Kanye West Denies Reports Of Putting Up His Music Catalogue On Sale For $175 Million
The London-based mother of two was spotted more than once chatting with the Depp star smoke breaks outside the Fairfax County Circuit Courthouse.
Another source also revealed to TMZ that Rich also stayed with Depp at the Ritz-Carlton in McLean, Virginia, where he was holed up for the trial and dined with him and his team on several occasions at The Palm, an upscale steakhouse next door to the five-star hotel.
Glamsquad recalls that during Depp's Virginia defamation trial it was rumoured that he was dating attorney Camille Vasquez. However, both of them were quick to deny the gossip.
Vasquez was offended by the rumour. At the time, she told PEOPLE after Depp's courtroom triumph that;
"It's also an unethical charge being made. It's sexist.

"It's unfortunate, and it's disappointing, but, at the same time, it kind of comes with the territory. I can't say I was all that surprised."
Meanwhile, a peep into Rich's career shows that she works at a U.K.-based firm that helps high-profile people protect their privacy and reputations.
Although the attorney and her team lost the 2020 U.K. court battle, Depp didn't appear to hold the defeat against her. It is however unclear how serious their relationship is and when it began.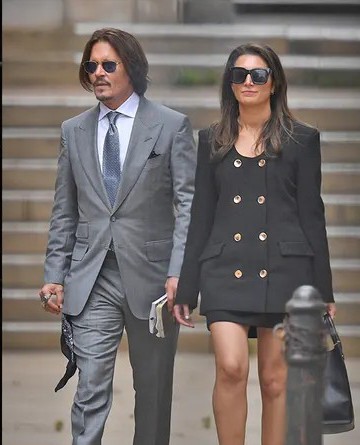 Read Also: 10 Nigerian Celebrity Marriages That Have Lasted For More Than Twenty Years