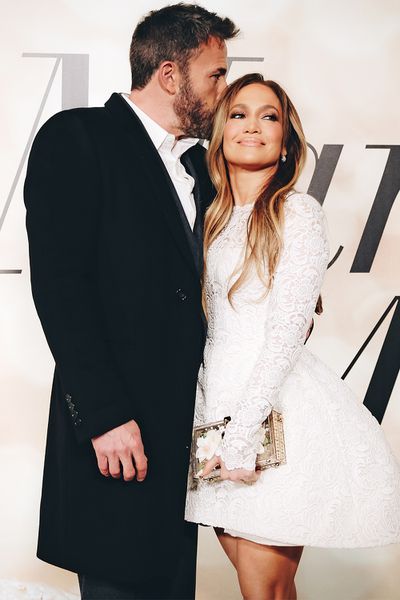 Love they say is beautiful, with this inspiration, the 53 years old American born singer and movie actress Jennifer Lopez along side her husband Ben Affleck walk down the aisle the second time.
After eloping in July, Jennifer Lopez and Ben Affleck remarried on beautiful Saturday night at the actor's 87-acre estate in Georgia, a source tells Page Six. This time, they were joined by A list friends and family.
Read Also: Author, Jay Shetty To Officiate Jennifer Lopez And Ben Affleck's Second Wedding
Affleck's longtime pal, Matt Damon and his wife, Luciana Barroso — wore white to match the extravagant light-hued decorations and floral arrangements
Among the different attendee from works of life were filmmaker Kelvin smith and wife Jennifer clerk, clerk actors Jason Mewes and wife Jordan Monsanto, top Hollywood talent agent Patrick Whitesell and wife model and actress Pia miller.
Read Also: Polygamous Families Rarely Produce Undamaged Children – OAP, Toolz
Here are some pictures to inspire your wedding plans;