Hauwa Mohammed, also known as Jaruma, a self-proclaimed sex therapist, has dragged Ned Nwoko over the latter's remark about her and his ex-wife Laila Charani. On Thursday, December 9, the sex therapist posted a video on Instagram expressing her disgust with Nwoko's charges against Laila.
She also expressed disbelief that a '74-year-old male' would speak poorly of a woman in such a way.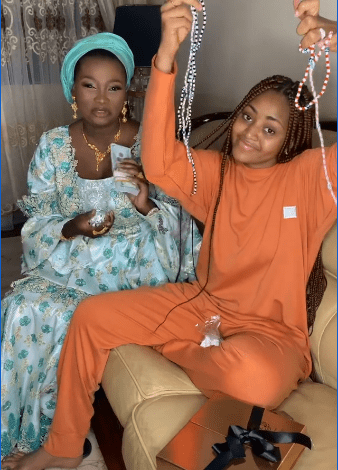 Further, the Jaruma expressed surprise that Nwoko chose to write a statement blaming her over the kayamata saga she had with his wife Regina Daniels weeks after the problem was raised, noting that she has already moved on from the issue.
She also stated that her ex-husband, whom Ned claimed abandoned her despite her kayamata effect over him, would not destroy her reputation in the same way as he did his ex- wife's.
"You won't see my husband rattling me out, talking about this nonsense, calling me a pig, calling me disgusting, accusing me of sleeping with other men while I was married. And you don't see me saying these nasty things about my husband either. Do you see Davido saying these nasty things about Chioma? Do you see Chioma saying nasty things about Davido? common daddy, you are 74 years old you are supposed to give us a good example which means do not talk about your spouse in this manner.
"If Kayamata is not working on you, how can a little girl of 21 control you and your PR to type this, five pages, Jaruma product is working on you, If not how can a 21-year-old girl allow this to be published on your own page with your own words. We know it is Regina's writing," she said.